/ Source: TODAY Contributor
Parents are funny — especially on Facebook! And we love them for it.
If it weren't for their unbridled honesty, especially during the holiday season, we'd be pretty sure we're the only people who give thanks for iPads, 5 hours of consecutive sleep…and the guy who invented Cheerios.
So we'd like to take a moment to say LOL to the hilarious moms and dads who aren't afraid to tell it like it really is. Here are our picks for this week's funniest parents on Facebook.
Want to share your funniest parenting moments with TODAY? Just post them on our Facebook page at TODAY Parents, or tag us OR Sarah Maizes (our Parenting-Humorist-at-Large) in your comments. We'll pick our favorites to feature in our next installment!
1. Dinner of champions (Elly Lonon)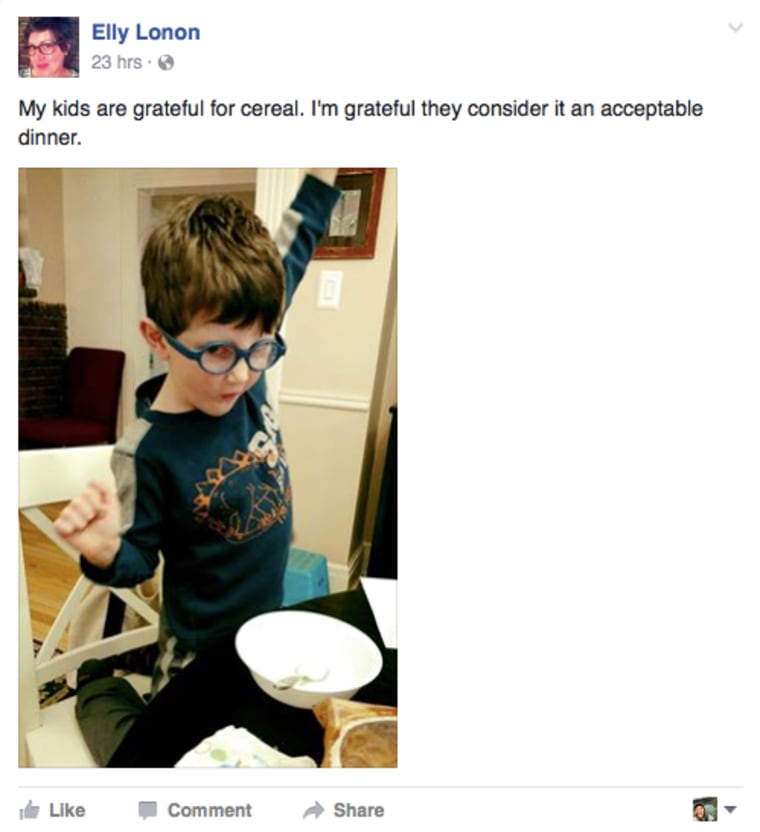 2. You make a good point (Mama Needs a Nap)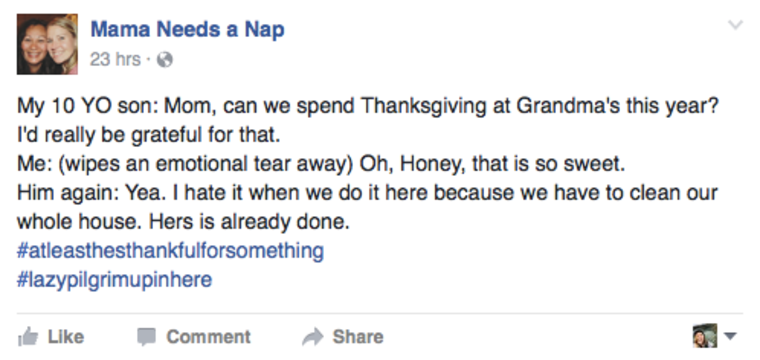 3. It's a title I'll take (Toulouse and Tonic)

4. Because...pickles! (Housewife Plus)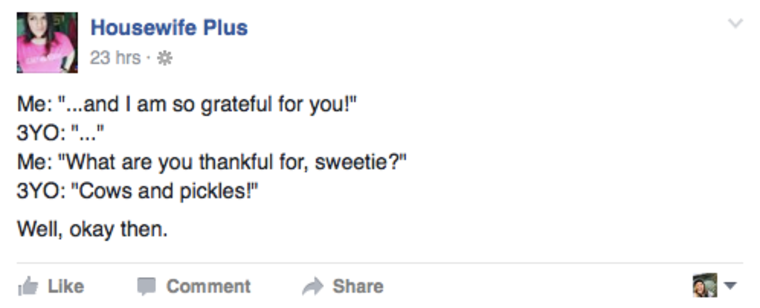 5. Baseball and bananas (Mother's Guide to Sanity by Holly Rust)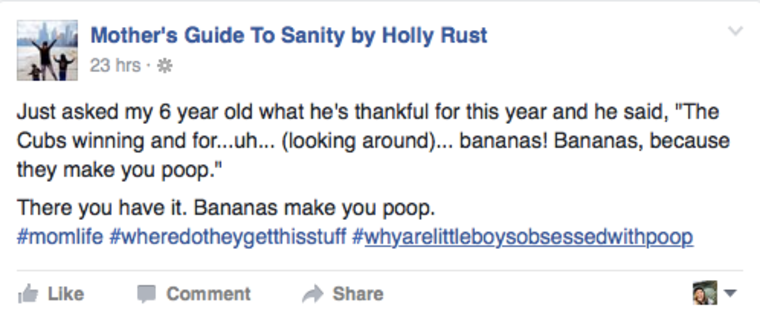 6. Brief encounter (No Bohns About It)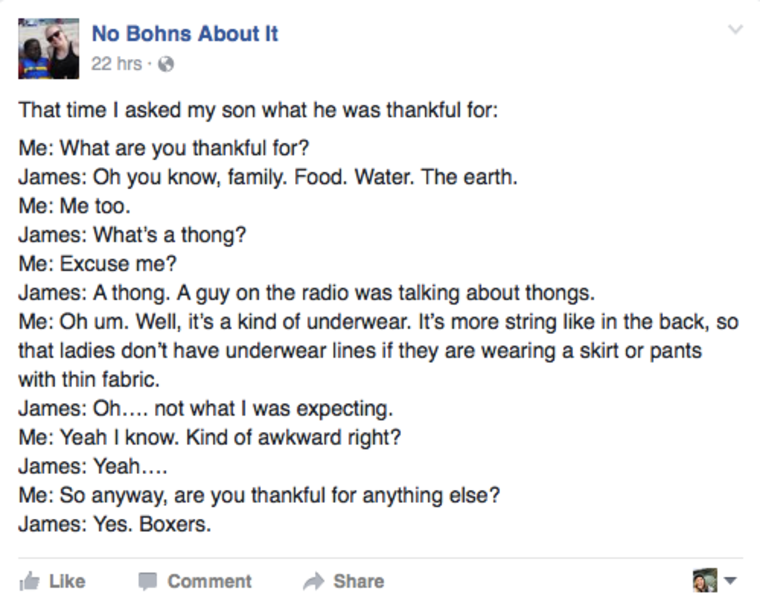 7. Brother, dog...potty? (The Runaway Mama)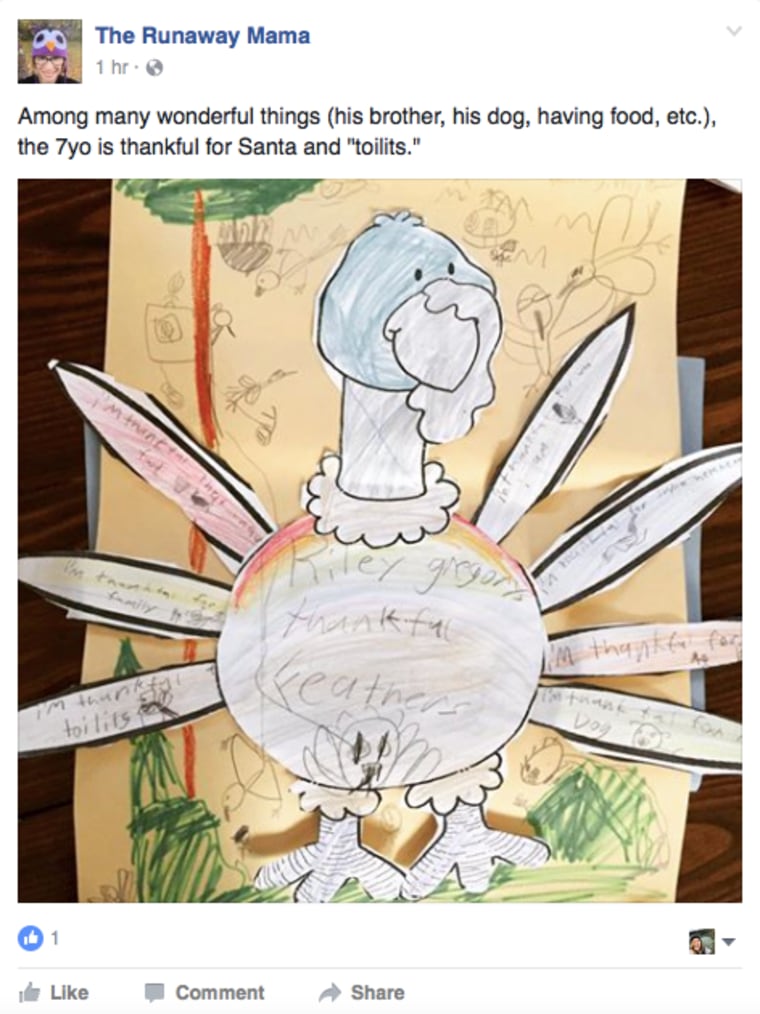 8. The essentials (One Funny Motha)

Never miss a parenting story with TODAY's newsletters! Sign up here
9. Special snowflake (Zoe vs. The Universe)

10. Mom before her time (Mia Carella)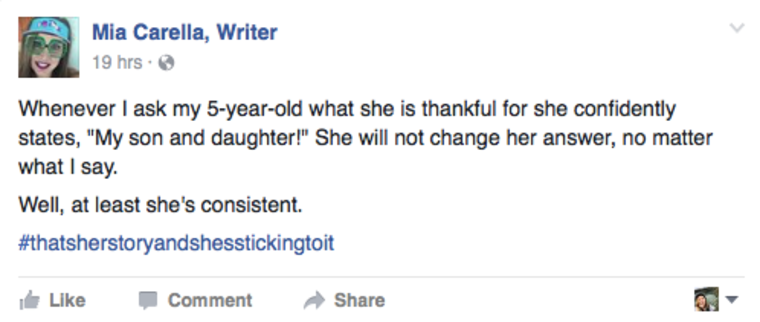 11. Keeping it real (Stage Too)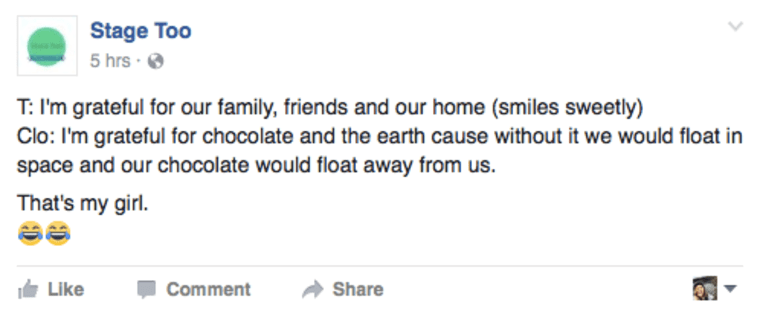 Sarah Maizes is a writer, comedian, and award-winning author who's written several picture books for children, including On My Way to The Bath and On My Way to Bed. You can follow her on Facebook, Twitter or Instagram.