/ Source: TODAY Contributor
Parents say the funniest things — especially on Facebook. And we love them for it.
Why? Because in the Facebook world brimming with page after page of over-the-top vacations and over-performing children, it's easy to think you're all alone in your insanity.
So we'd like to take a moment to give a shout out, an LOL, and an ROFL to the hilarious moms and dads who aren't afraid to tell it like it is.
Want to share your funniest parenting moments with TODAY? Just post them on our Facebook page at TODAY Parents, or tag Sarah Maizes in your comments. We'll pick our favorites to feature in our next installment.
Here are our picks for the funniest parenting Facebook status updates this week.
1. I do (Perfection Pending)

2. Blank space (Parenting Actually)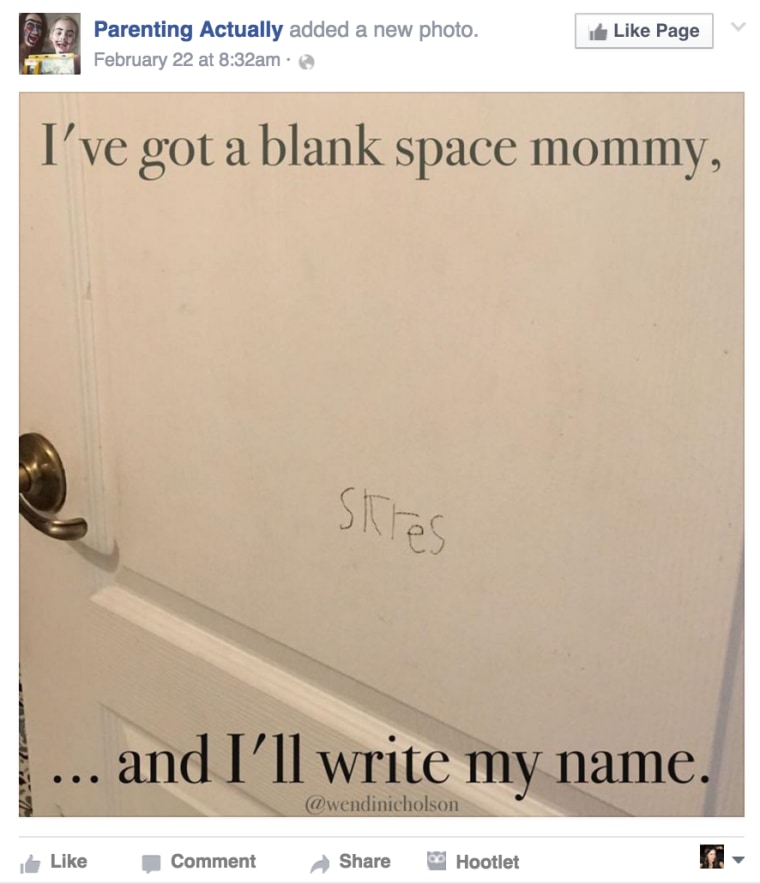 3. Birth control (Mama Needs a Nap)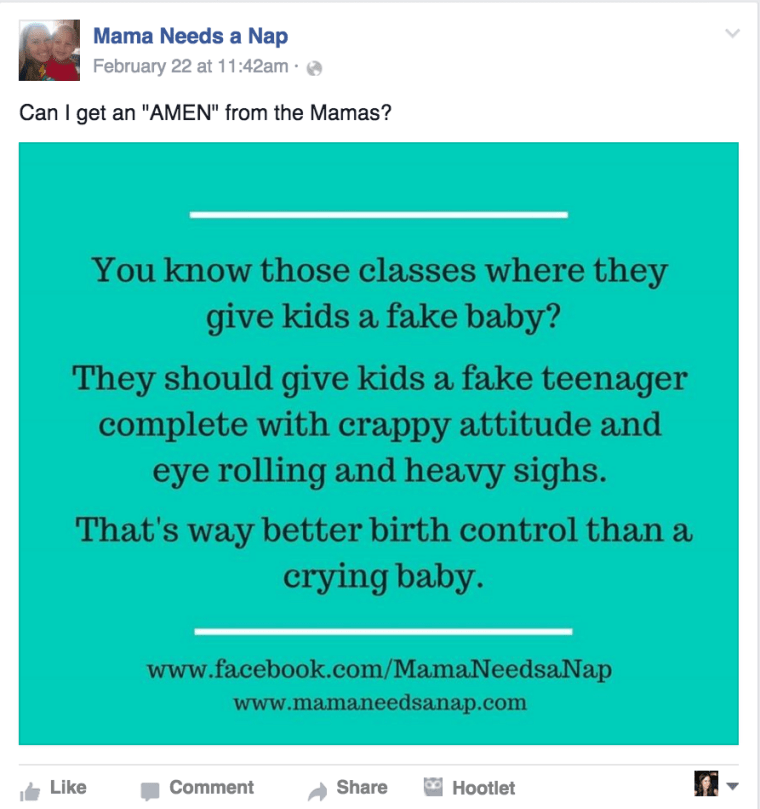 4. That wasn't the plan (HappyandHumble.com)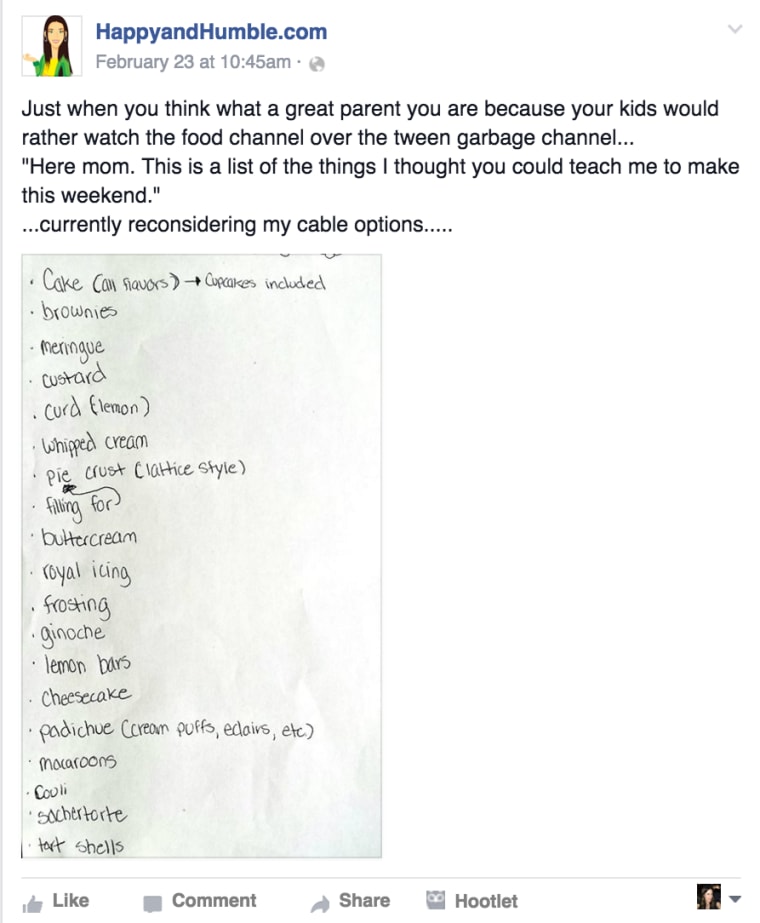 5. Note to toddler (The Wendy House)

6. Pants police (Christine Organ)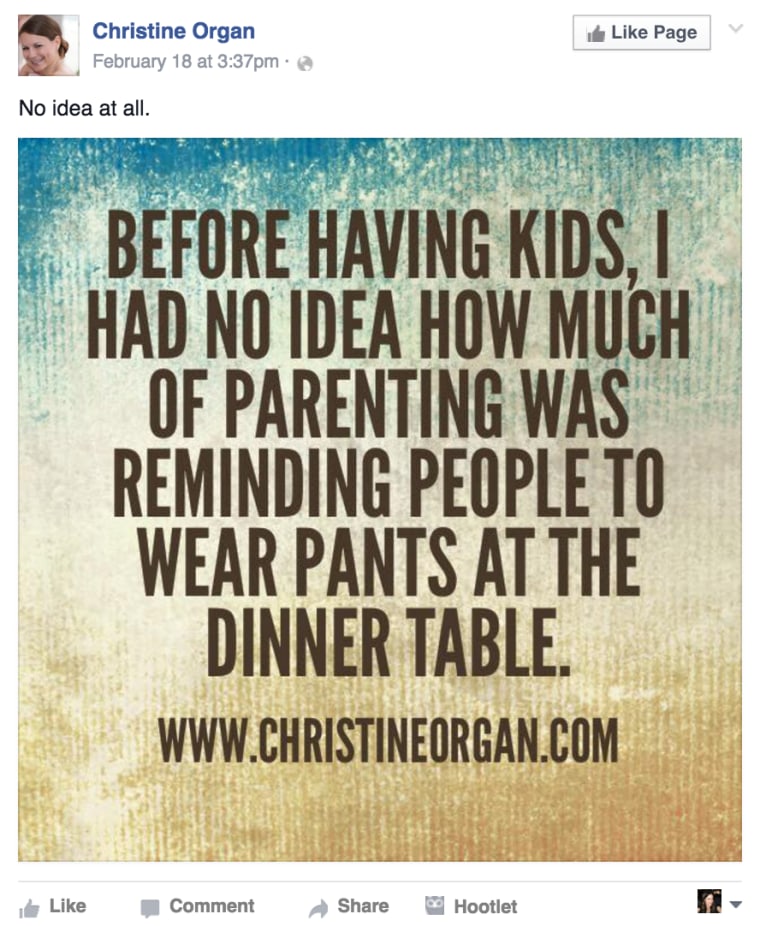 7. Where's Ashton? (Appetite for Honesty)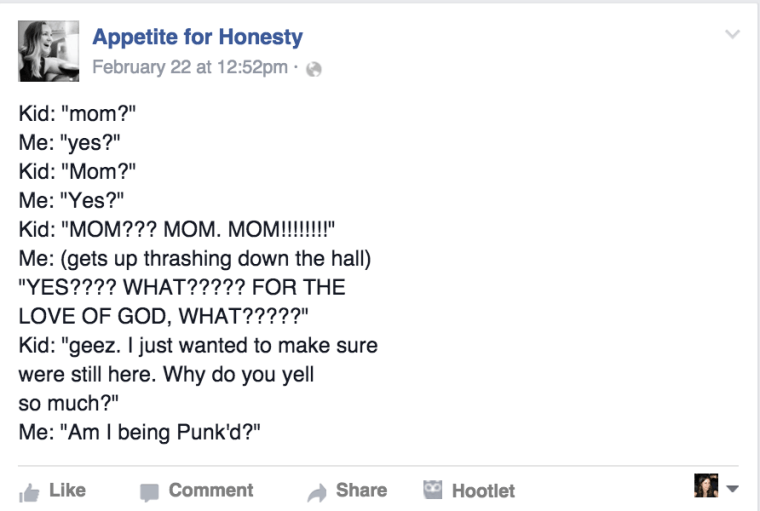 8. Say what? (Pails and Fires)

9. Don't wanna go back (Mommy in Sports)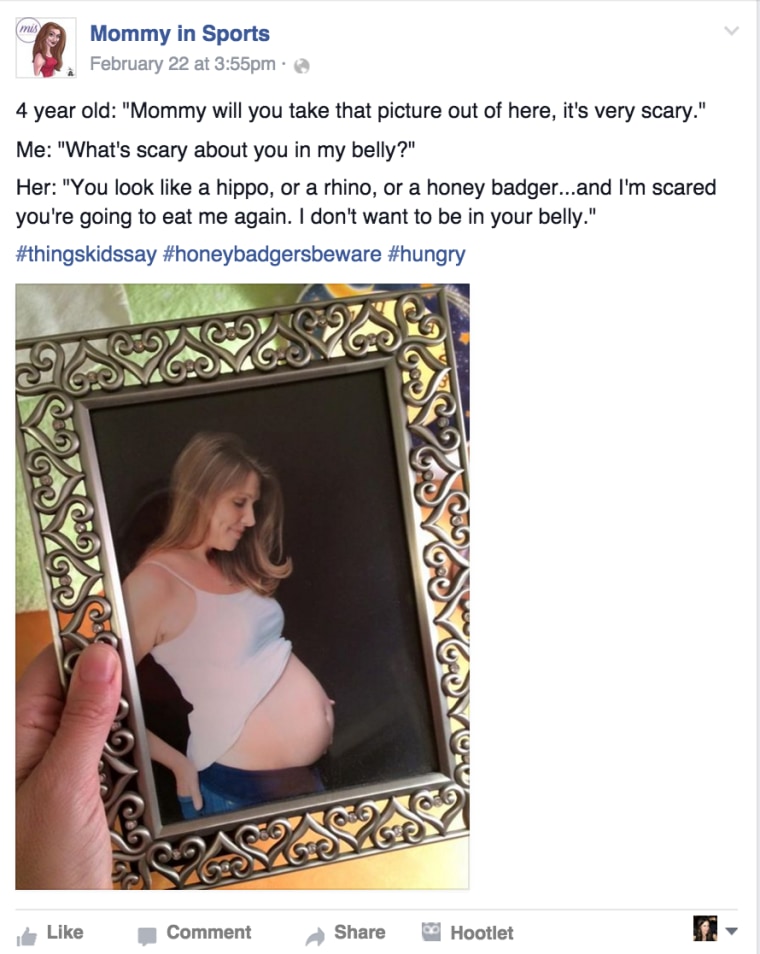 10. The struggle is real (Stay Home Mama)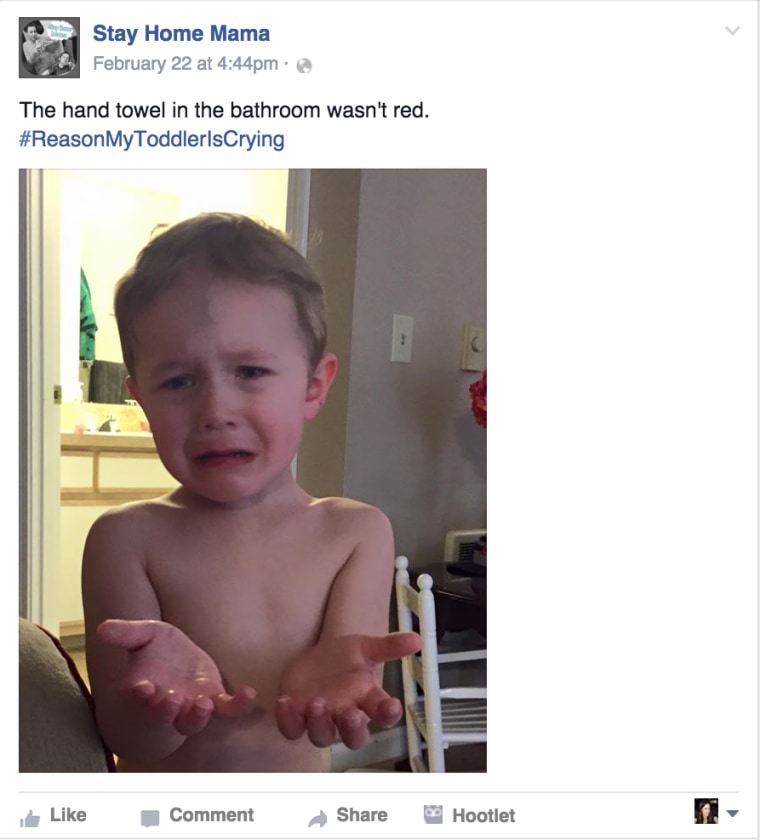 11. That would be a no (Big Top Family)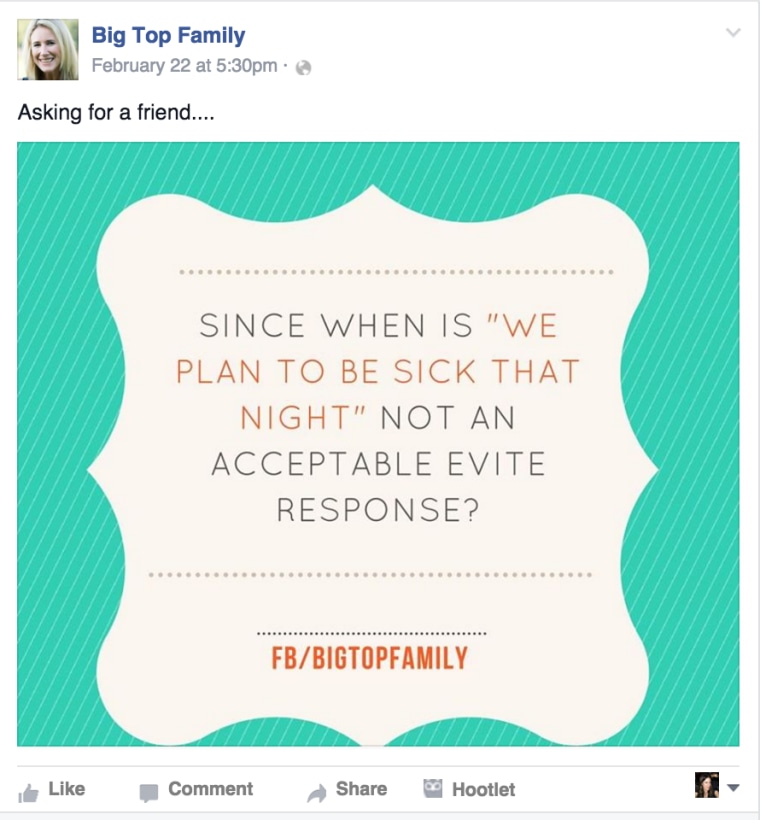 Sarah Maizes is a writer, comedian and the author of several picture books for kids. Follow her on Facebook at and subscribe to her bloggy goodness at www.SarahMaizes.com. Check out her books here.