/ Source: TODAY Contributor
Parents are funny — especially on Facebook! And we love them for it.
Why? Because summer was long. Summer was hot. (Exactly how much Pokemon Go can we encourage them to play?) So when Facebook overflows with posts from weepy first-time parents packing their perfectly dressed kindergartners off to school, we can't help but wonder if we're the only ones dancing in the driveway as school bus pulls away.
So let's take a moment to give a shout-out, LOL, or just a virtual high-five, to the hilarious moms and dads who aren't afraid to tell it like it really is. Here are our picks for this week's Funniest Parents on Facebook.
Want to share your funniest parenting moments with TODAY? Just post them on our Facebook page at TODAY Parents, or tag us OR Sarah Maizes (our Parenting-Humorist-at-Large) in your comments. We'll pick our favorites to feature in our next installment.
Never miss a parenting story with TODAY's newsletters! Sign up here
1. Gonna be a great year (Jennifer Scharf, Writer)

2. Daily special (An Unfit Parent)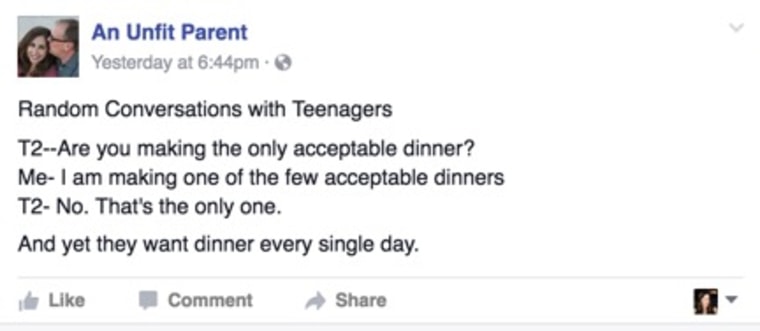 3. Going AWOL (RachRiot)

4. Clowning around (Brooke Kwatny Kravitz)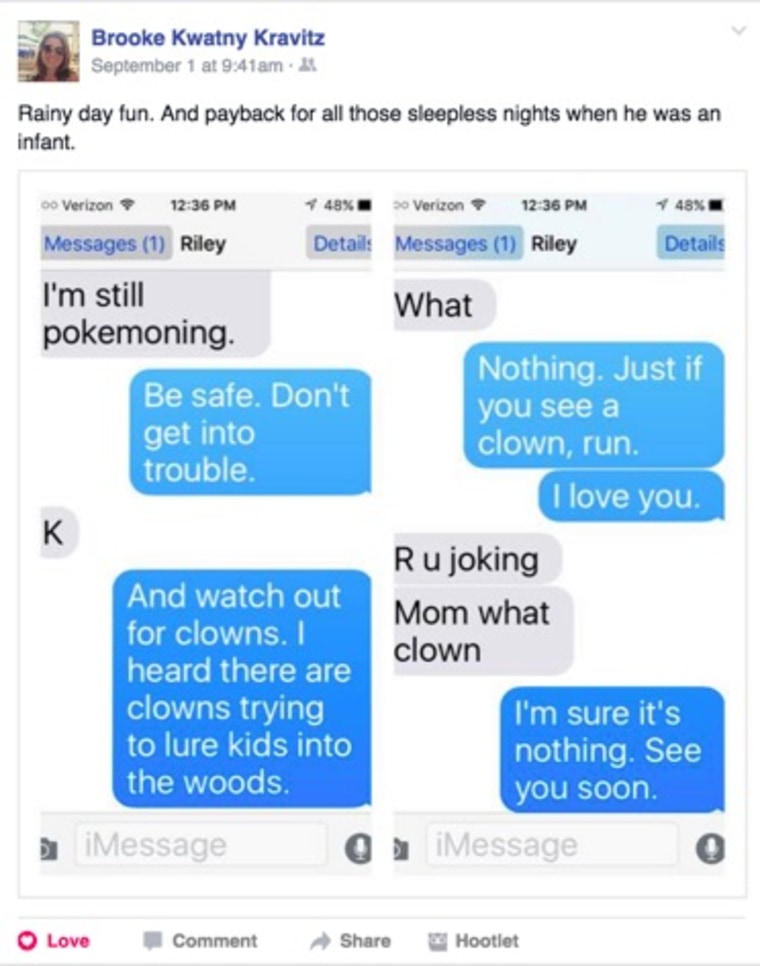 5. Part of your world (Kristen Hewitt)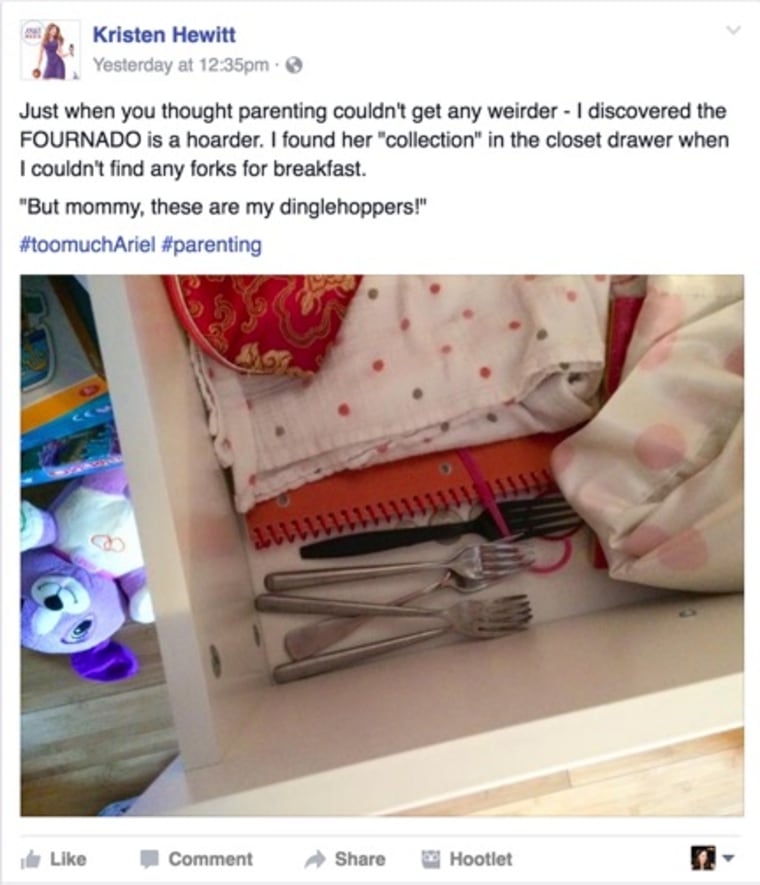 6. Do you want to get some ink done? (Kimberly Zapata, Writer)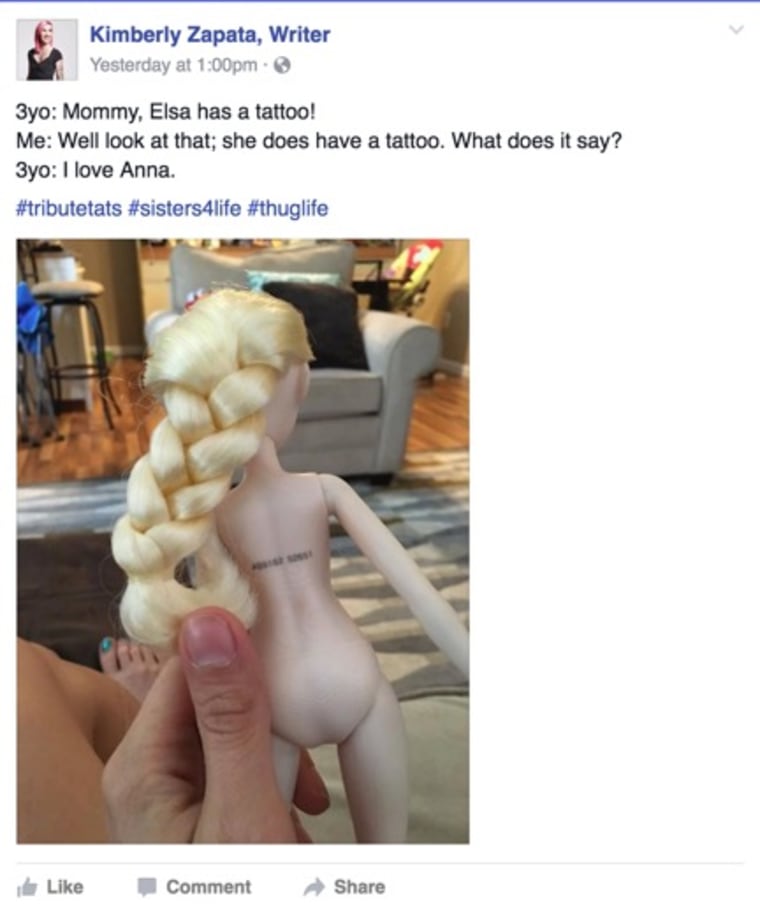 7. Which witch? (That Tam I Am)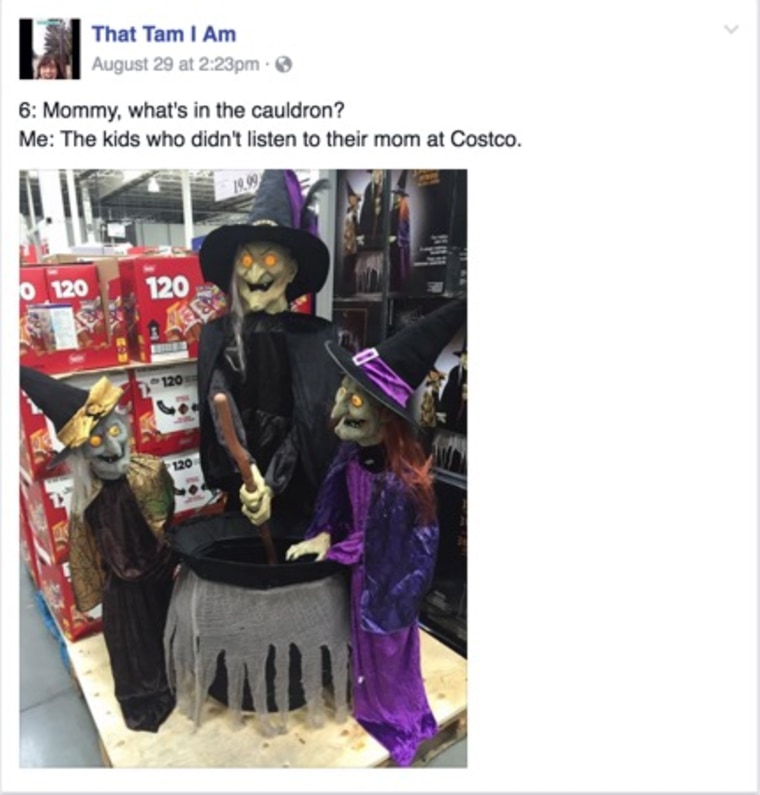 8. Best part of waking up (Mom Babble)
9. Age of wisdom (Hairpin Turns Ahead)
10. Hopping mad (Rachel Frazier Benedetto)

11. Tangled Web (My Little Villagers)

Sarah Maizes is a writer, comedian, and award-winning author who's written several picture books for children, including "On My Way to The Bath" and "On My Way to Bed." Make her day and follow her on Facebook, Twitter or Instagram.