/ Source: TODAY Contributor
Parents are funny — especially on Facebook! And we love them for it.
Because as the pages of Facebook fill up with pictures of fabulous holiday parties, impeccably dressed children smiling on Santa's lap and trees decorated with the detail and precision of a neurosurgery, it's only natural to feel like you've twisted your tinsel.
So we'd like to take a moment to say LOL to the hilarious moms and dads who aren't afraid to tell it like it really is. Here are our picks for this week's Funniest Parents on Facebook!
Want to share your funniest parenting moments with TODAY? Just post them on our Facebook page at TODAY Parents, or tag us OR Sarah Maizes (our Parenting-Humorist-at-Large) in your comments. We'll pick our favorites to feature in our next installment!
1. Who needs the elf? (Punk Rock Papa)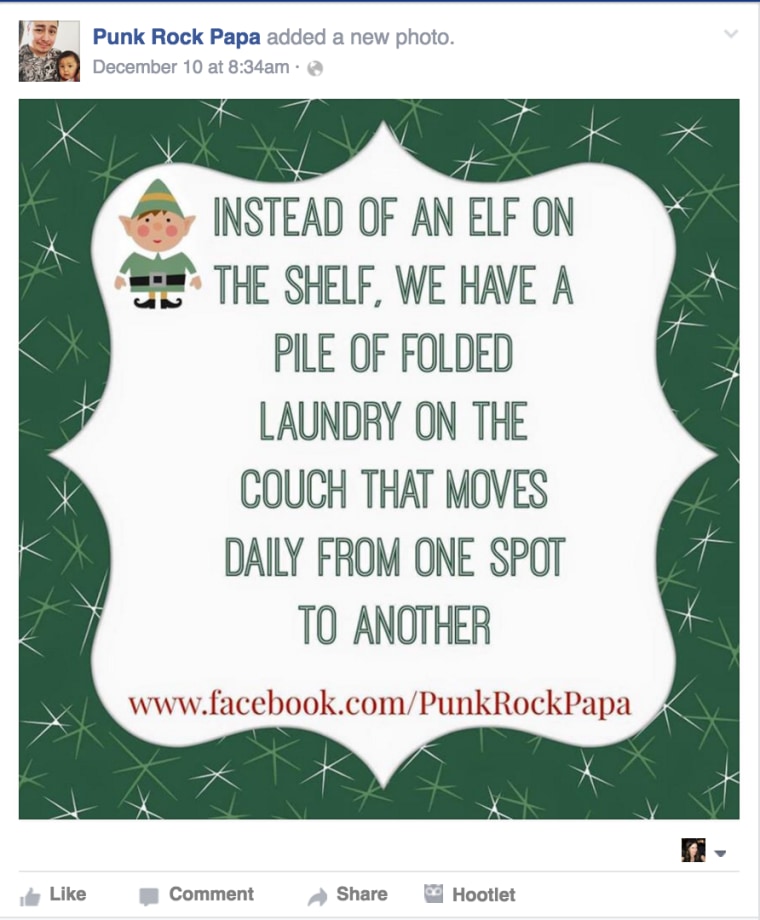 2. So very tired (Sparkly Shoes and Sweatdrops)

3. Let there be (more) light (Jill Smo)

4. An unrelated request (Tara Wood)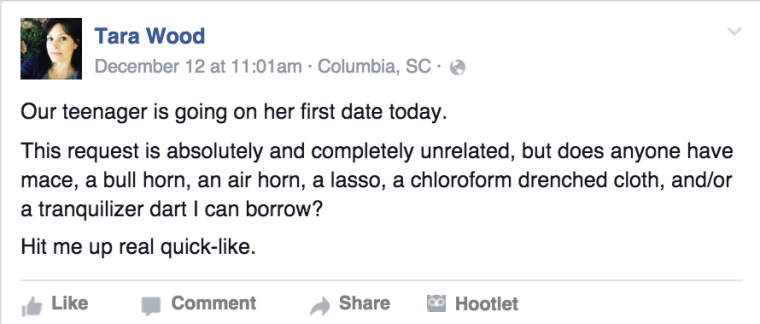 5. Catch some zzzz's (Why did we have to have all these kids anyways?)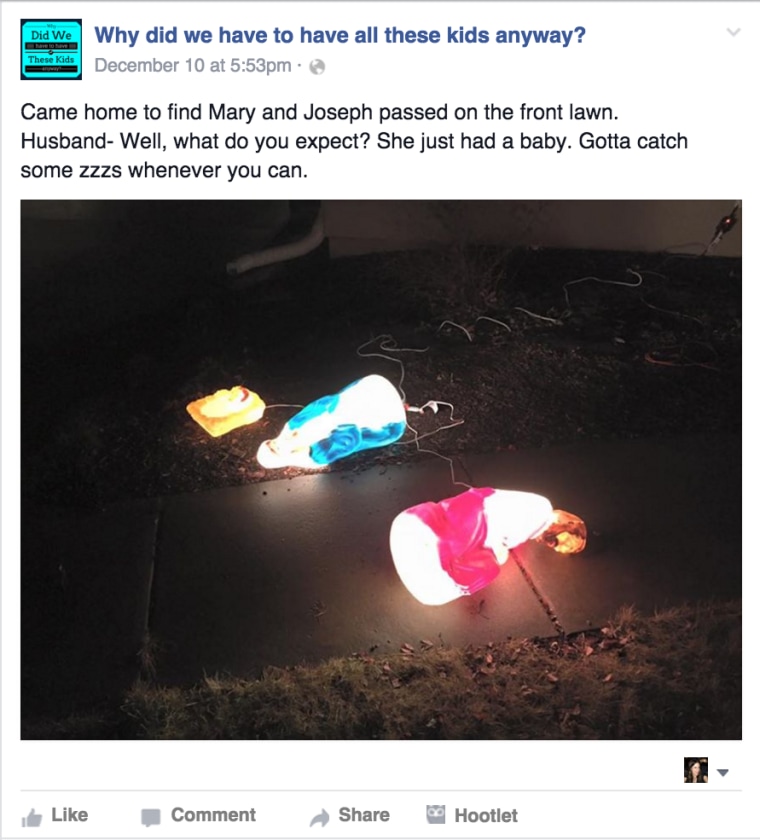 6. Love you, I promise (Mom Babble)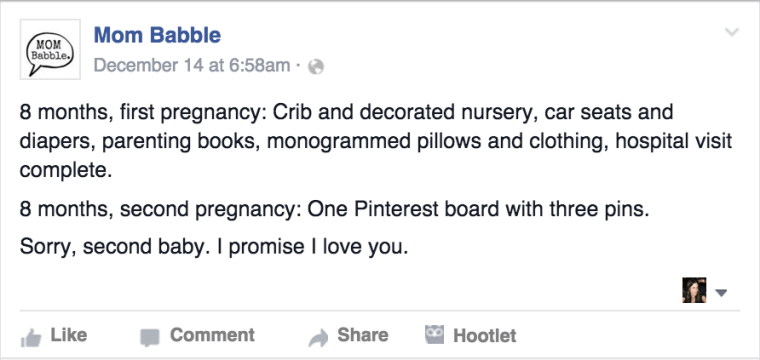 7. Stay optimistic (Housewife Plus)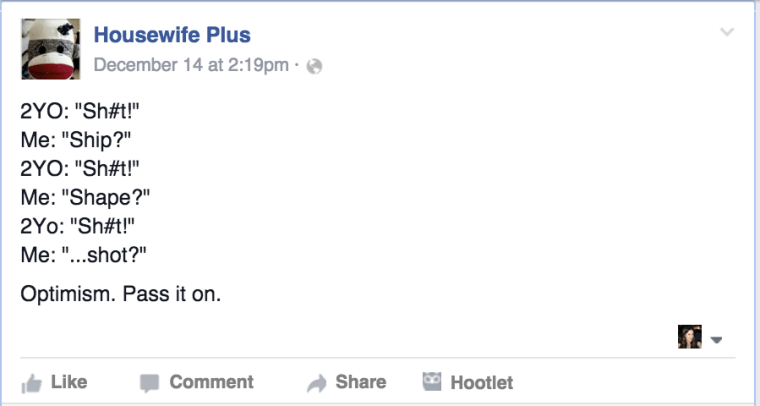 8. Raising them right (Missy Dollahan)

9. If you can't beat 'em (Mama Needs a Nap)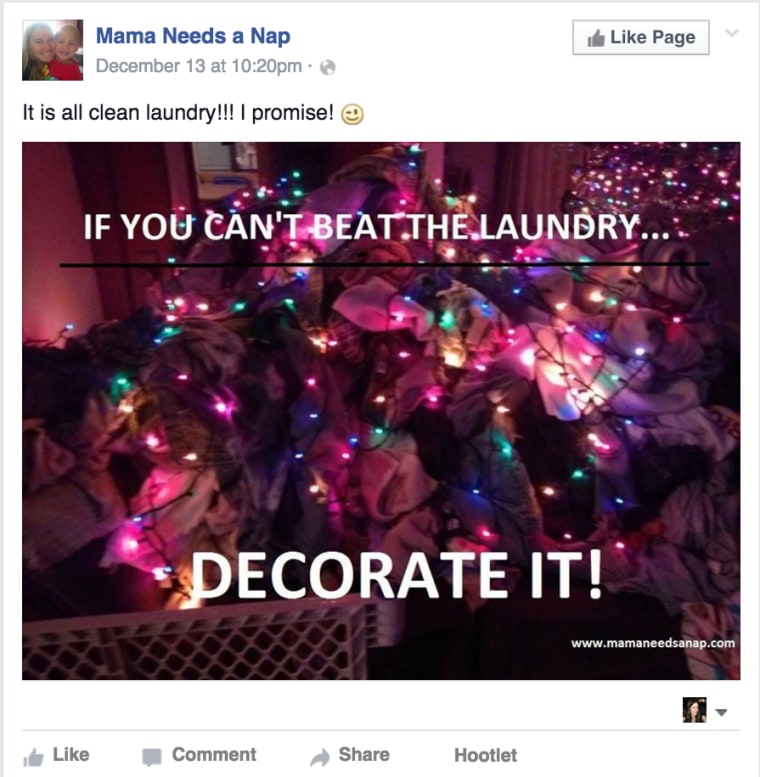 10. I had plans (New World Mom)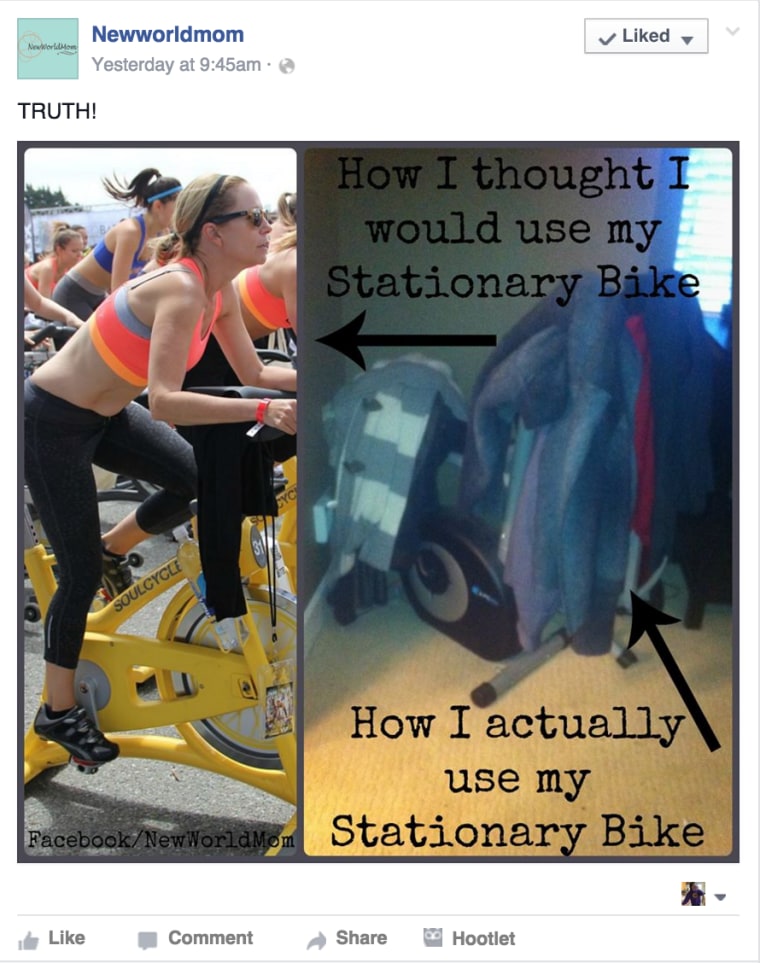 11. Nightmare before Christmas (Mommy in Sports)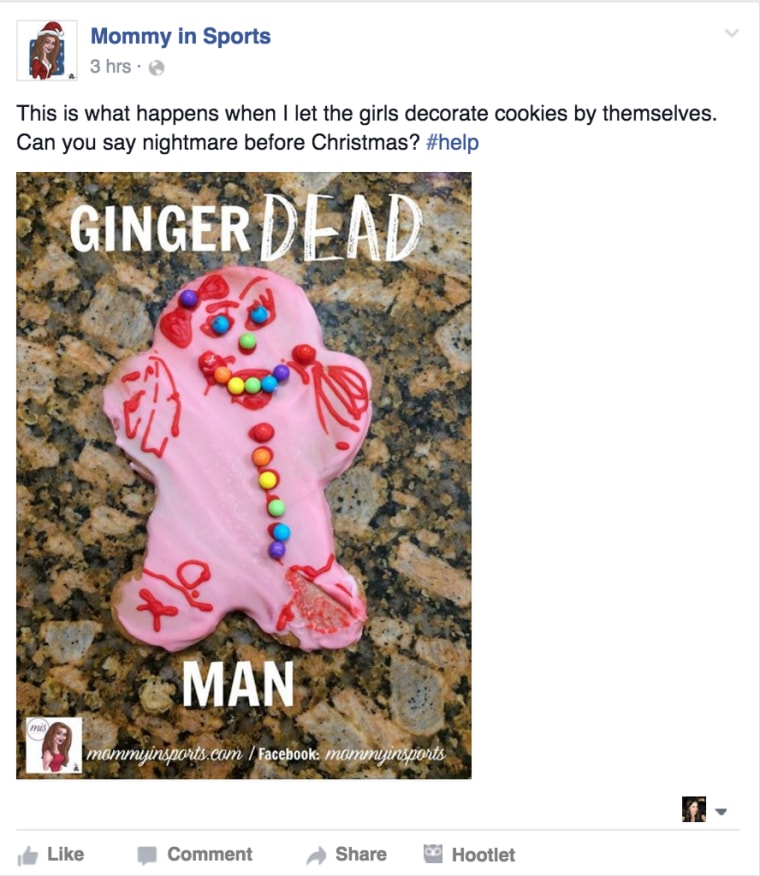 Sarah Maizes is a writer/comedian/parenting humorist and the author of several children's books, including On My Way to Bed and On My Way to the Bath. (Check out her books here!) Follow her on Facebook.