If you're expecting a baby during the predicted "Snowpocalypse" – or are just thinking you might put those snow days to good use in trying for one – you may find baby naming inspiration in one of these snow-themed choices.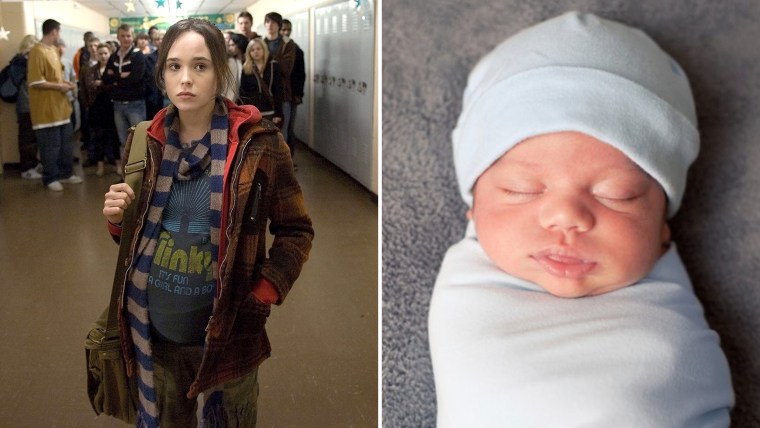 1. Juno
The Weather Channel began naming winter storms in November of 2012, largely using names with mythological roots. Juno, the name of the patron goddess of Rome and protector of women, is one of the best name choices for what may be one of the Northeast's worst-ever storms. Juno first came to popular notice via the eponymous 2007 movie starring Ellen Page. While still unusual, it's not unknown: More than 50 baby girls were named Juno in the last year counted. And if your baby is a boy? You can use the homonym Juneau, an Alaskan place name with appropriately snowy associations.
2. Snow
Snow is a word name that's been gaining notice over the past few years, used for 59 baby girls in 2013. Its use as a simple, distinctive middle name will grow even faster, we predict. Besides its association with the fluffy white stuff piling up in the Northeast, the name is most closely associated with Snow White, giving it a magical, fairy tale feel. Snowy was used for five girls in a recent year.
3. North
Kim and Kanye put the name North on the map when they chose it for their baby daughter, whose formal name may be the jokey North West but who is known around the mansion as Nori. North is the most stylish of the directional names, which include West and Easton. Before North West, most babies named North were boys – 19 baby boys with that name were recorded in the U.S. in 2013, and no girls – perhaps inspired by Elijah Wood's title character in the 1994 film "North."
4. Winter
Winter is the season name du jour, sounding brighter than Summer or Autumn and fresher than Spring. No. 673 for girls on the national roster, Winter is a popular celebrity baby name, used most recently by the social media mogul Sean Parker for his daughter. Actress Gretchen Mol also picked it as her daughter's name, as did Nicole Richie and Joel Madden, who started the trend in 2008 by putting the moniker in middle place for their daughter Harlow.
5. Frost
The icy word name Frost is much more familiar as a surname, as in poet Robert, British TV personality David and Supernanny Jo, along with winter's symbolic Jack. But now, Frost is on the baby name radar, particularly as a middle name. It could open the door to some Frosty the Snowman teasing, however.
6. January
Firmly attached now to "Mad Men" actress January Jones, this month name has actually been heard before. In the 1973 best-selling Jacqueline Susann novel "Once is Not Enough," a leading character was named January Wayne. Some other, international, possibilities: the Spanish Jenara, the Italian Gennaio.
7. Neve
Neve, from the Latin word for snow, came into view via actress Neve Campbell—it is the maiden name of her Dutch-born mom—and makes a sophisticated choice. Also related to the Irish Niamh, Neve was chosen by Conan O'Brien for his daughter. Other such possibilities: Neva and Nevada, which means "covered in snow".
8. Eira
Though there isn't an over-abundance of snow in Wales, there is a Welsh word (and name) for it: Eira. This name, pronounced AY-ra -- which has never made the Atlantic crossing, possibly due to potential pronunciation problems -- has that meaning. The related Eirwen means "white as snow." There is a famous Welsh harpist named Eira Lynn Jones.
9. Yuki
Yuki is a Japanese name that means snow. Widely used in Japan for both girls and boys, the name is easily translated to English and has an appealing nickname feel. Variation Yukio, which means "snow boy," might be mistaken for the popular game Yu-Gi-Oh! – possibly a plus on the third-grade playground, but not necessarily beyond.
10. Storm
There were no recorded babies named Blizzard in the most recent U.S. count, but given the trend for word names, why not? There were dozens of babies named Storm of both genders, along with Stormy, Stormie, and Stormi.