Let's face it: The world has gone crazy for the selfie.
These self-portrait pictures mostly taken with smartphones capture meaningful and mundane moments of life, always with a flattering filter.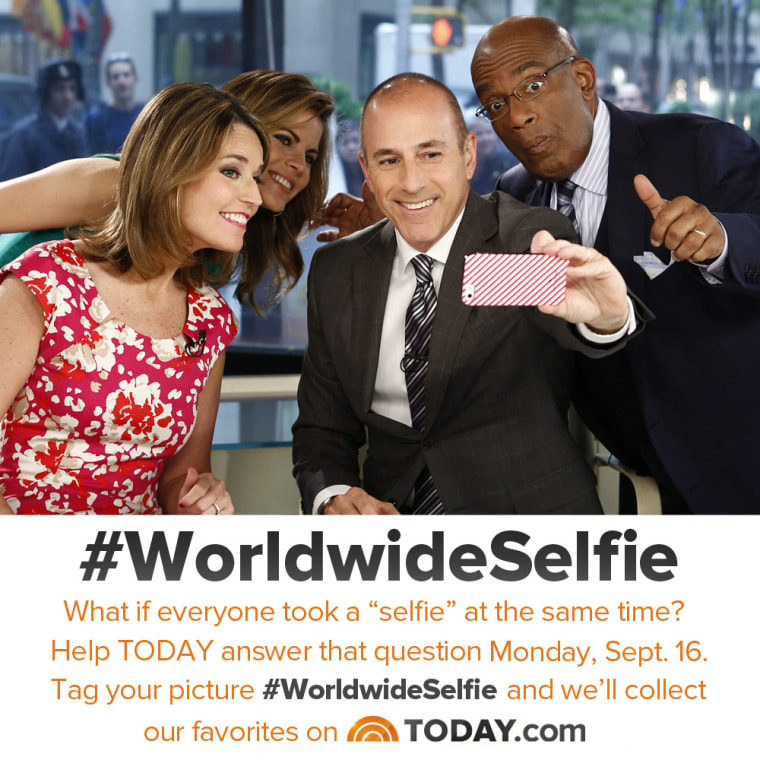 In honor of our first day of the Orange Room, TODAY and Carson Daly want to try an experiment. What if everyone took a selfie at the same time? 
Help us answer that question this morning. Snap a selfie and post it to social media with the hashtag #WorldwideSelfie. 
"It'll be a great bonding moment," Savannah Guthrie quipped.
See pics from our anchors: 
Thousands of our viewers submitted photos, and #WorldwideSelfie was a top nationwide trend on Twitter. Here's a collage of some of our favorite selfies: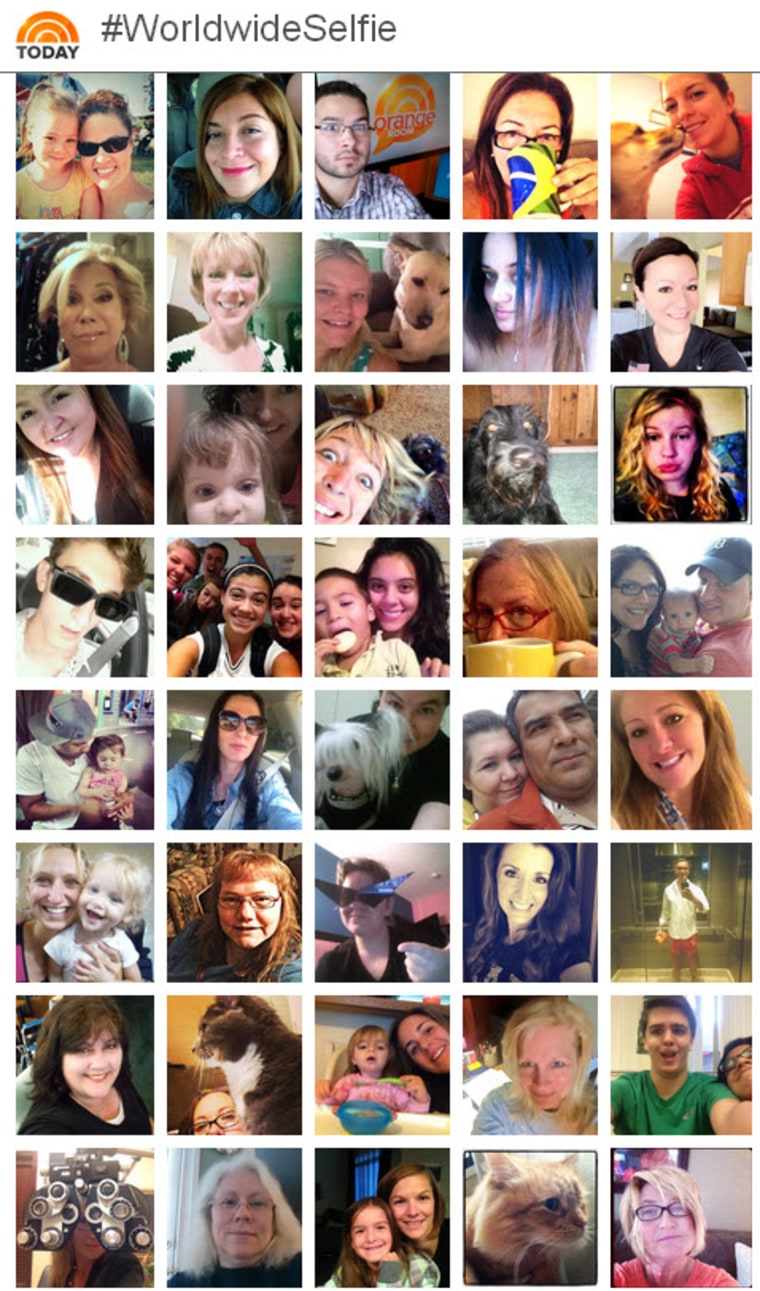 This updated story was published at 7:45 a.m. ET.