TODAY officially passed 2 million Twitter followers, and there was really only one way to celebrate: puppies. 

Lots of them. 
The Orange Room threw a puppy party, hosting a gaggle to accompany TODAY's Tamron Hall Friday morning, and streamed the action online all morning long.
The puppies — Trix, Trapper, Treasure, Titan, and Olivia — are guide dogs-in-training brought in by the nonprofit group Guiding Eyes for the Blind.
Then came the dog pile! The pups pursued treats from Tamron.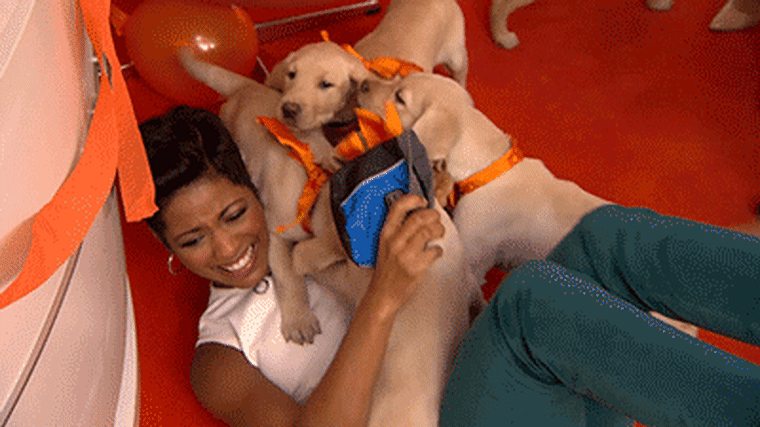 One pup briefly escaped to hang with Al.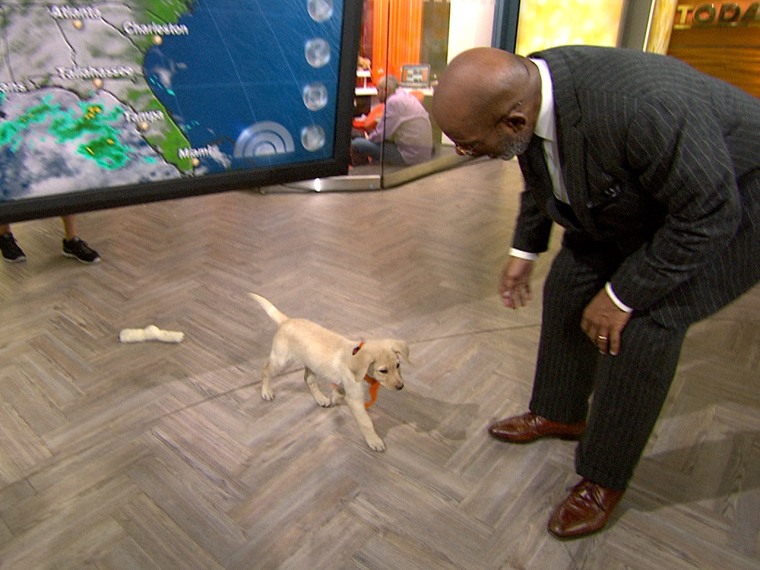 Adam Levine stopped by to check in on the action. He couldn't handle the cuteness.
The pups even helped push #OrangeRoom to a trending topic here in the U.S.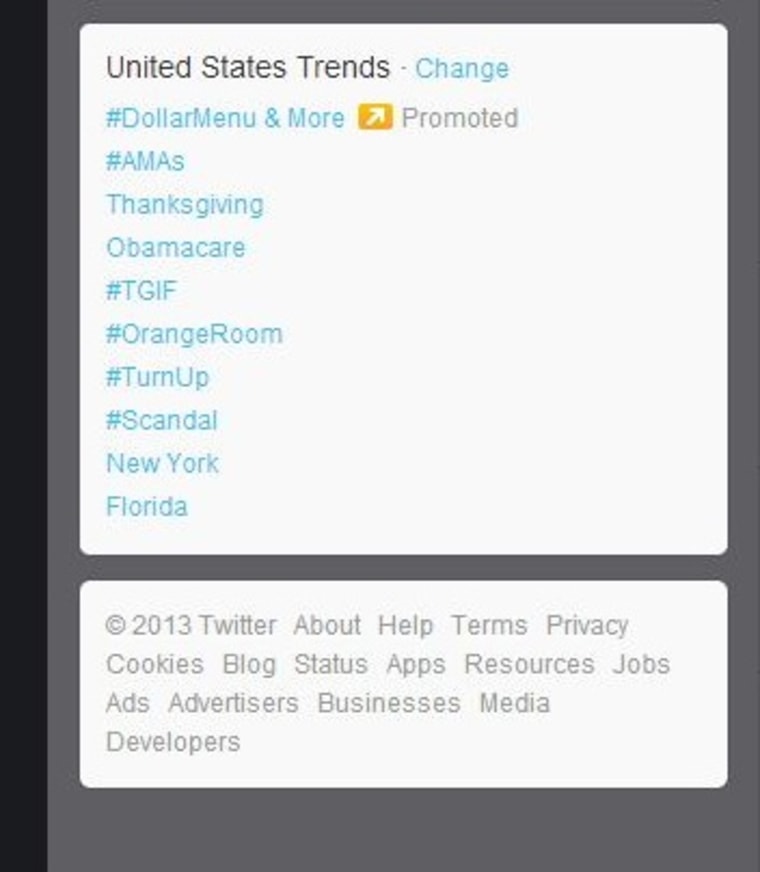 But after a long morning in the Orange Room, the pups (and Tamron) needed a nap.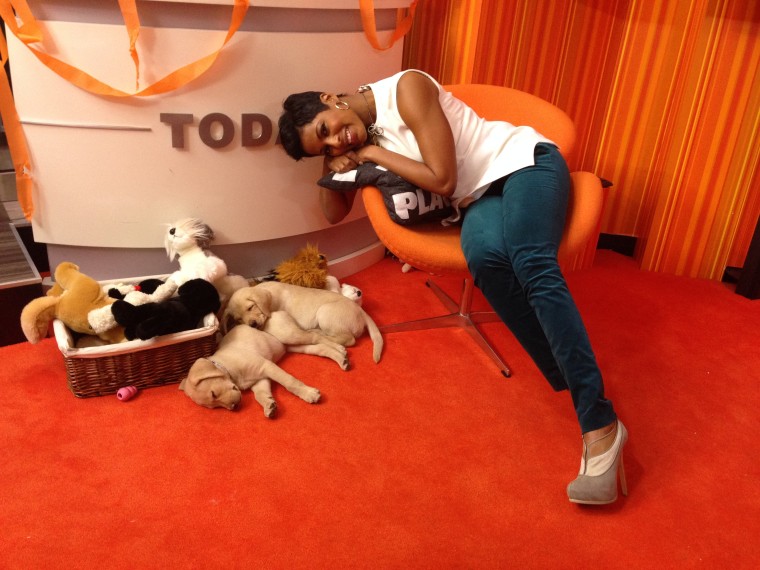 Here are some of our favorites dogs submitted by viewers for the celebration: