Happy birthday, Orange Room! 
TODAY's first-of-its-kind digital space celebrated its first anniversary as only it could Tuesday morning: with an hour-long livestream featuring special guests, performances, a look back at the year's best moments and more.
Watch the celebration in full here:
To commemorate the Orange Room's first year, we asked you, TODAY viewers, to vote for your favorite Orange Room moment. Carson shared his picks throughout the livestream. Topping the list: the #DearCongress campaign, No-Shave November, and of course, the Puppy Party.
The Orange Room also hosted a special livestream edition of Guess the Guest, where "Late Night" host Seth Meyers joined to talk about his new show, his recent nose injury and the shakeups at "Saturday Night Live's" Weekend Update desk.
We also welcomed some of this year's viral stars. The talented Holderness family, whose family Christmas video went viral earlier this year, even surprised Carson with a special Orange Room video to celebrate the anniversary. 
But the music didn't stop there. American Idol alum Phillip Phillips stopped by the Orange Room for a special acoustic performance of his hit single "Raging Fire," and hung around for a live Facebook chat (with a guest appearance by Kirsten Dunst).
Since the Orange Room is known for using social media to connect with TODAY viewers (fun-filled fact: #OrangeRoom trended 127 days this year!), Carson asked the anchors who they think their "most social" co-worker truly is. (Spoiler: It's Savannah.)
Scott Weston, the man behind the viral twitter account @DrawnYourTweet showed off drawings of tweets from both the TODAY anchors and viewers. He drew tweets from Savannah and Al, as well as Matt, Carson, Natalie and Hoda.
Here's a look at Weston's process as he tried his hand at TODAY viewer Roswella Encina's tweet.

The livestream also featured special versions of the Orange Room's web-only franchises, including Versus, in which celebrities are hypothetically matched up against their famous counterparts. Al decided to get in on the action, going head-to-head with other famous Als, and revealed that Fat Albert is "the bane of his existence."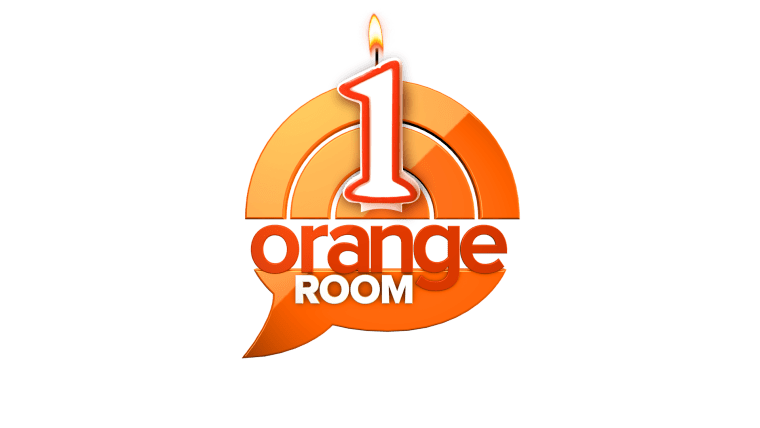 The Orange Room is all about connecting TODAY to you, the viewer, so celebrate with us! Join the conversation on Facebook and Twitter using #OrangeRoom! 
Here's what we've heard so far from some of our Orange Room friends: