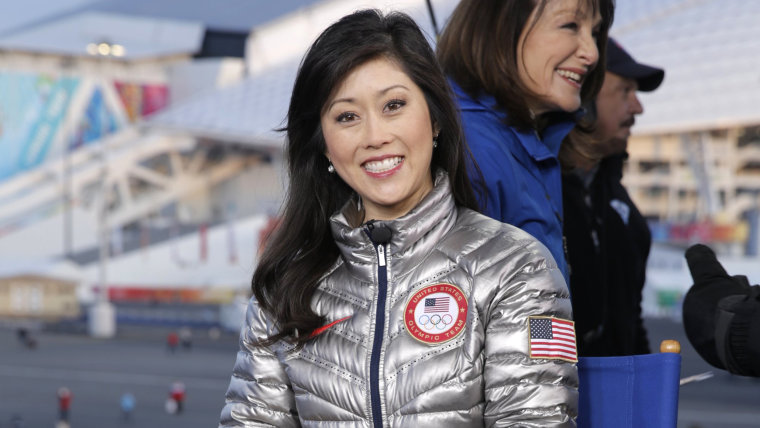 Olympic champion Kristi Yamaguchi is known for her legendary career on the ice, winning gold in 1992 and serving as a role model to aspiring skaters. 

Just in time for the Ladies' Free Skating competition Thursday, Kristi answered some questions from TODAY's Facebook fans and let us in on who has what it takes to win a medal. 

Q: How difficult is it to continue the program after a fall? - Mildred Sparks Douglass

Kristi: "It is hard, but you need to train to get up from falls and continue on. My coach always told me to try to forget about it and focus on the rest of the routine."
Q: How do you learn to spot to be able to spin and not get dizzy? - Donna Smiley 
Kristi: "Skaters DO get dizzy in their spins, we just learn how to recover by focusing on something when we come out of them."
Q: How much do the skating costumes cost? An average. Who foots the bill for all costumes, ice time, coaches, especially when they are preparing for competitions like the nationals and the Olympics? - Kathy Albertson Stimpson 
Kristi: "In the U.S., it varies. Costumes can be a couple hundred dollars to a couple thousand dollars. The skaters and their families really take on all the expenses for their sport, until they're at a certain level where some support comes in from U.S. Figure Skating Association, USOC and possible sponsors."
Q: How do you tackle the pressure of performing difficult routines? - Aman Legion A

Kristi: "You need to train those routines over and over in practice, literally hundreds of times. Once competition comes and you're on the ice under pressure, you try to put yourself in automatic pilot mode and let your body do what it has trained to do." 
Q: Hi Kristi Yamaguchi! I grew up watching you... You were always my favorite! My question is more about what age most of these girls start seriously training? -- Jeanne Fleischhacker
Kristi: "It's not really an age, it's a skating level, probably about the intermediate/novice level — that's when you have to decide if you're going to solely focus on skating."