Kathie Lee Gifford and Natalie Morales represented TODAY alongside a few of our producers at the Gracie Awards Tuesday night in Los Angeles — and took home a few awards while they were there!
Kathie Lee won an award in the On-Air Talent category, while Natalie Morales won in the New Series category, accepting the award for the #IAmUnbroken series along with producers Jackie Levin and Rachel Delima.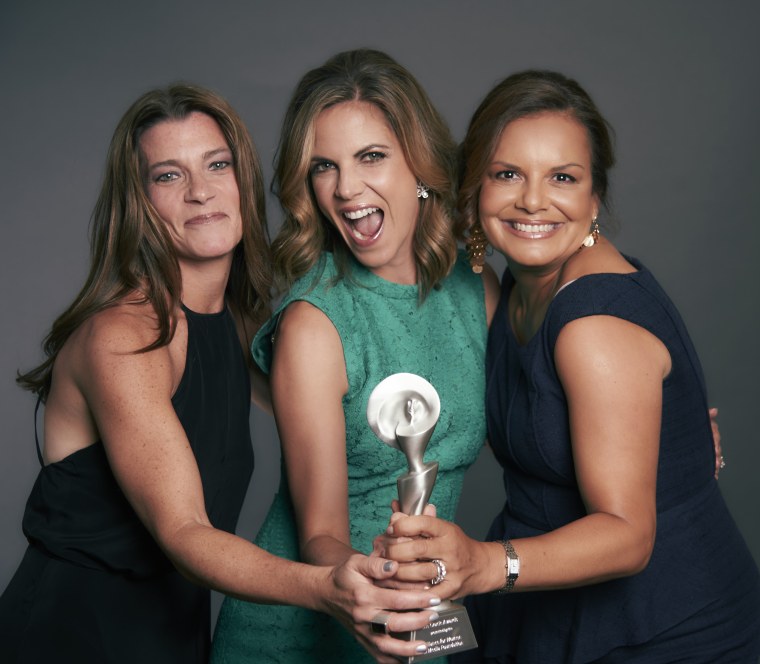 But beyond the excitement of their wins, what stuck with us most about the night was Kathie Lee's emotional and inspiring speech. She first mentioned the fact that each nominee had been asked to talk about something they'd learned as a child that had stayed with them, and that her "something" was her parents' urging her to accept herself fully.
RELATED: 'A life well lived': Kathie Lee remembers Frank Gifford during Israel trip
"I used to say to my mom and dad, 'But I want to sing like Barbara Streisand. And they'd go, 'Honey, make your own music.' I said, 'But I want to make people laugh like Carol Burnett. And they'd go, 'Honey, write your own jokes.' I said, 'Mom, I want to look like Audrey Hepburn,' and she'd go, 'Good luck," Kathie Lee joked.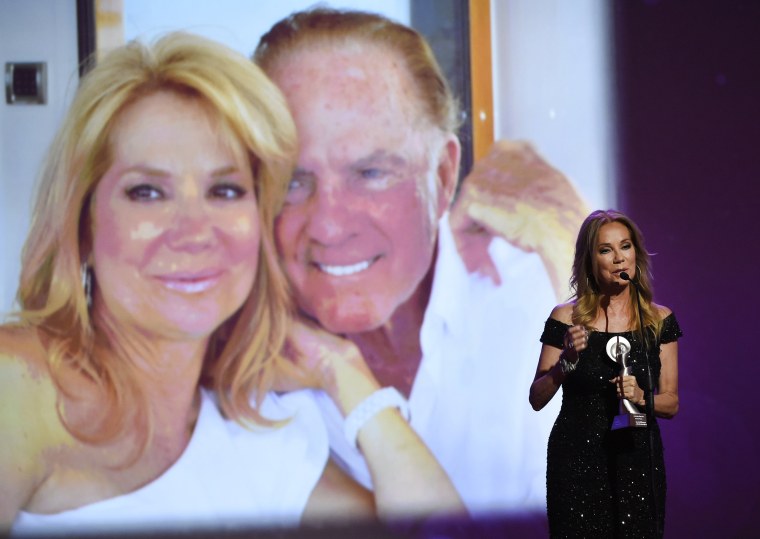 "Once I finally realized that my own genuine authenticity as a human being created in the image of God was my greatest asset ... it gave me courage to be me," she continued on a more serious note. "And then if somebody likes you or didn't like you ... you hadn't faked it."
RELATED: Remembering Frank Gifford: Kathie Lee, Hoda, TODAY staff pay tribute to the Hall of Famer
The lesson certainly stuck with her. Kathie Lee mentioned that she continued to think about and share her parents' advice well into adulthood.
"When I mentor young girls, as they come along, I say, 'You just be you, and don't let anybody tell you that's not enough, because it is. It's all you'll ever need,'" she said.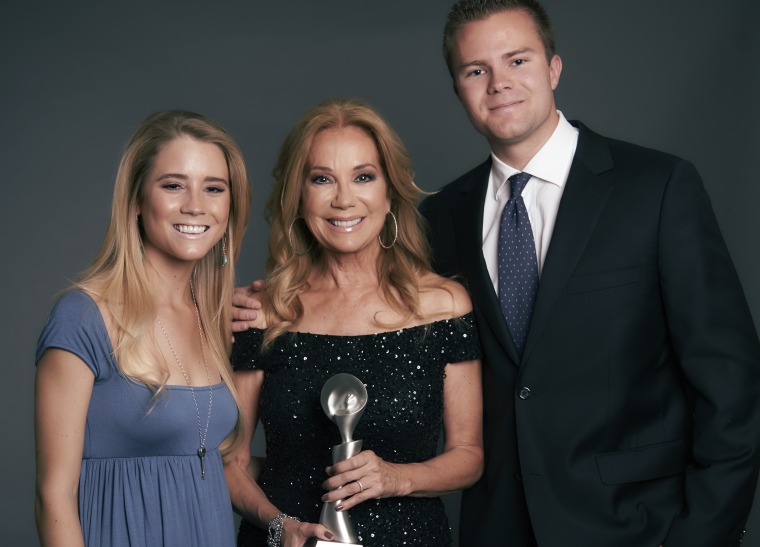 Now a famous TV personality, Kathie Lee added that she's grateful for the lessons she's had to learn in front of a national audience, too.
"I found an audience that let me be me, that let me share my ups and downs. Their hearts broke when my heart broke," she said, likely alluding to her late husband Frank Gifford's passing last summer. "I cannot tell you how deeply grateful I am for that."
Of course, though the room was filled with people, Kathie Lee was hoping her advice and words of wisdom would reach the ears of two especially important people seated in front of her — and maybe one up above, too.
"Will you take a look, please, at the two greatest joys of my entire life?" she asked. "My son, Cody, and my daughter, Cassidy. Will you guys just stand, please?"
After some applause, she continued: "I only introduce them because they are the greatest expression of the love that I shared for 29 years with the greatest man I've ever known, my husband, Frank.
"And this is for you, Honey. You made me laugh," she concluded. "God bless you all, thank you.'"