Curious how you can help your aging cat or dog turn back the paw of time? Family Circle magazine shares smart advice for owners to identify common ailments and find the right pet insurance. Learn how you can help Fido fight against arthritis, cataracts, kidney disease and more:
Warning signsSome symptoms of aging can indicate a more serious health problem. Seek immediate medical attention for:
Vomiting or diarrhea
Abnormal discharge from the nose, eyes or other body openings
Uncontrolled accidents
Unusual behavior such as aggressiveness or extreme lethargy
Changes in respiration
Weakness or inability to move
Degenerative arthritis
Slowing sign: Lethargy, difficulty rising and a stiff gait. Severe pain can make an animal sedentary.
How to help: Your animal needs supervised, restricted exercise, so take your dog for short, slow walks around the block. Boost bone health by giving a supplement with glucosamine, like Joint Solution (jefferspet.com; $6). Your doctor may also recommend anti-inflammatory drugs.
Cataracts or glaucoma
Slowing sign: As in humans, vision degenerates with age. Look for cloudy eyes, lack of response to toys or other stimuli, or bumping into furniture.
How to help: Keep food bowls in the same place so your pet can find them, and don't move the furniture around.
Hyperthyroidism
Slowing sign: Decreased appetite and weight loss. Alternatively, some animals will gain weight because low energy levels lead to a decrease in exercise.
How to help: Monitor food intake to make sure your pet eats twice a day. Your vet can screen organs to ensure normal function, then prescribe an appropriate diet. If your animal isn't absorbing nutrients very well — he can't gain weight — try a liquid meal supplement like CatSure or DogSure (petsmart.com; $8).
Kidney disease, bladder stones or cystitis
Slowing sign: Frequent accidents, decreased appetite, weight loss.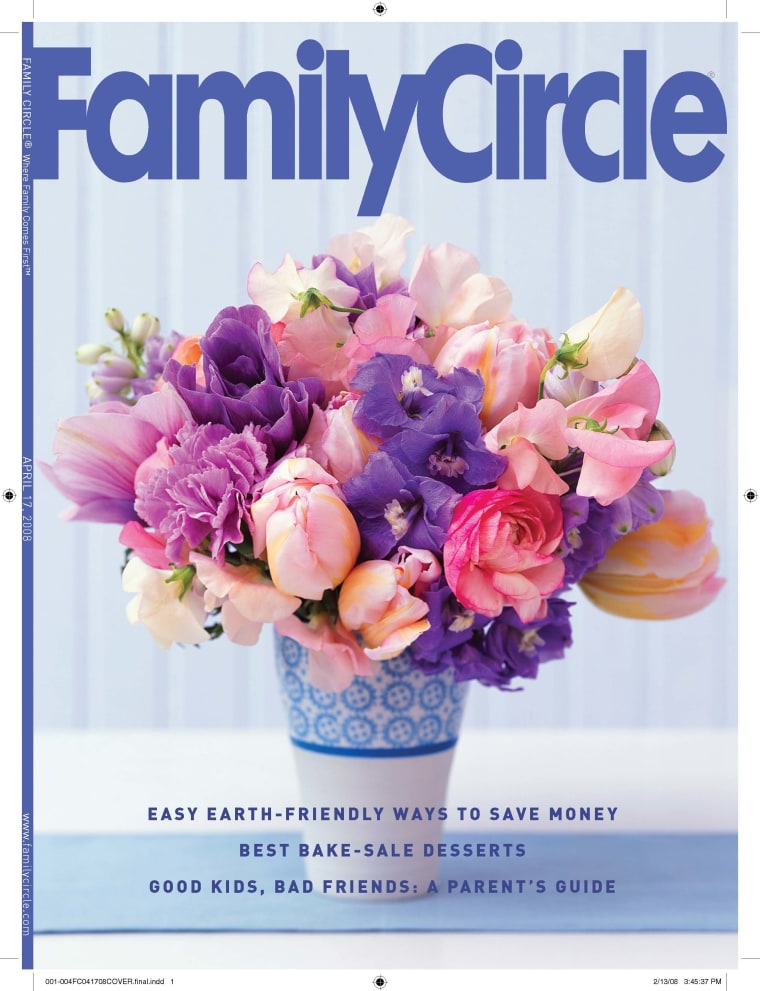 How to help: Increase the number of times you take your dog out, and keep your cat's litter box in the same place, so he knows how to get to it fast. Make sure to provide a constant supply of fresh water. Your vet will probably prescribe a special diet for bladder stones or antibiotics for cystitis.
Declining oral health
Slowing sign: Inadequate dental care can lead to bacteria and plaque buildup and, eventually, to teeth falling out. One sign: Bloody gums after your pet chews on a toy.
How to help: Get her teeth cleaned twice a year. Give her dry, crunchy foods and safety-knot bones to encourage slow chewing and prevent plaque buildup.
Protect your pet with health insurance
"Preventive care is one of the easiest ways to save money and enhance the quality of your pet's life," says William Fortney, D.V.M, assistant professor of diagnostic medicine at the College of Veterinary Medicine at Kansas State University. These smart tips will ensure that your pet — and your bank account — stays healthy:
Get informed: Know which genetic conditions may affect your pet. For example, kittens should be tested for feline leukemia, as well as immunodeficiency problems, prior to purchase or adoption. Some breeds also have a higher risk for certain ailments.
Keep pounds down: An extra pound or two on a small animal is equivalent to 20 or 30 pounds on a human. For a midsize dog, a 5- to 10-pound weight gain can be problematic. Overweight dogs and cats are at greater risk for diabetes, heart disease and joint problems.
Schedule annual physicals and blood tests: Once your pet turns 7, she should have her blood tested yearly for early detection of diseases like cancer, as well as liver and kidney problems.
For more great family and pets information, visit