The only thing surprising about Yolanda Renee King's role as an activist is that she started it at such a young age.
At just 12 years old, she already has years of experience as a passionate speaker who's clearly proud to raise her voice just as her famed family members have done before her.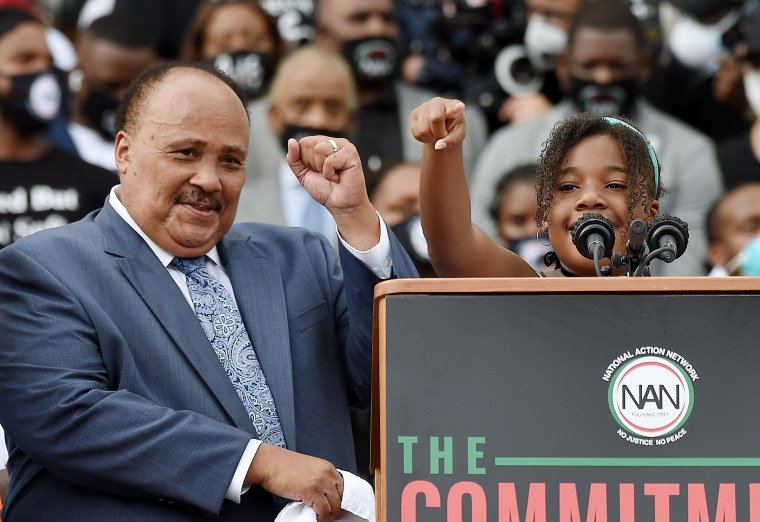 After all, she's the only grandchild of late civil rights leader and activist icon Martin Luther King, Jr.
But as she told TODAY's Sheinelle Jones, it's just as important to note that she's the granddaughter of the late Coretta Scott King, who deserves to be remembered for her own impressive legacy, as well.
Watch TODAY All Day! Get the best news, information and inspiration from TODAY, all day long.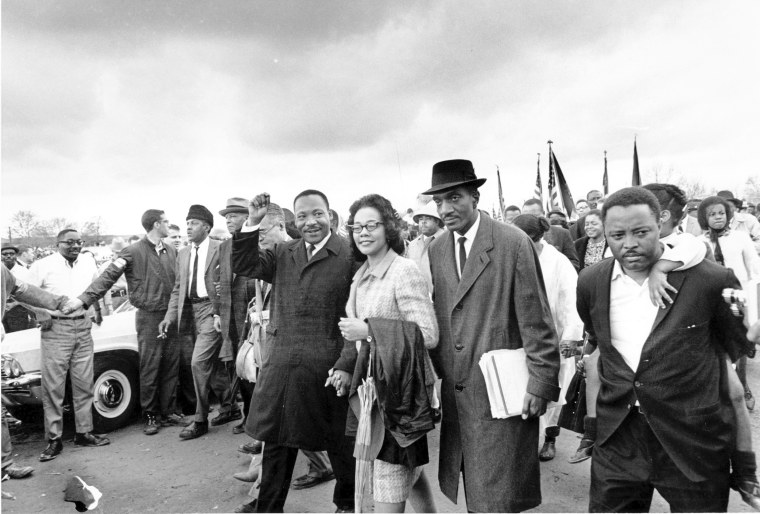 Yolanda never had the opportunity to meet either of her grandparents.
"It wasn't until I was 9, probably, that I kind of started to realize more the significance of my family," the tween, who's the daughter of Martin Luther King III and Arndrea Waters King, explained. "It just kind of snapped."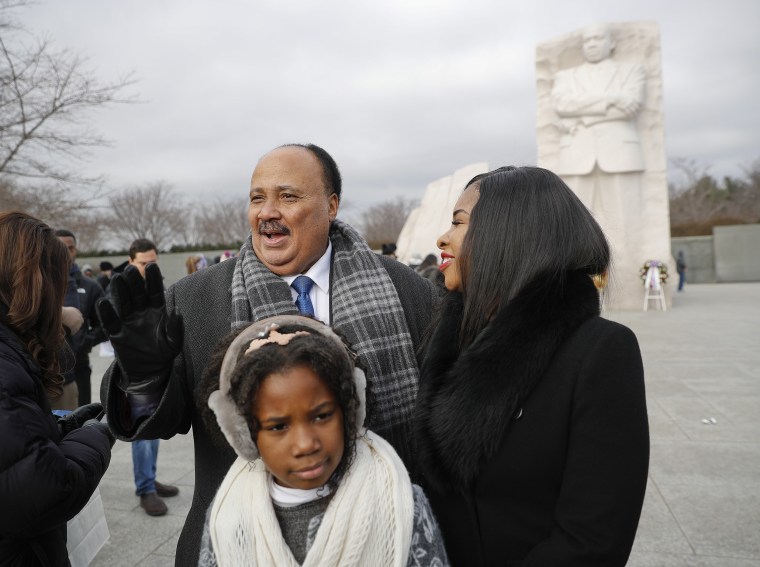 And with the realization of their impact came inspiration — not just from the man who told the world that he had a dream, but also from the woman who later said, "It's time to live the dream rather than just talk about a dream."
"She did a lot," Yolanda stressed of her grandmother. "And what most people don't know, and they don't acknowledge it as much, is that she was a human rights activist, so that didn't mean just racial equality. She worked on rights for the LGBTQ community. She worked on women's rights."
So, during this Women's History Month, Yolanda is making sure that Coretta Scott King isn't only looked at through the lens of the man she married.
"She persevered," she said of the woman, who died in 2006 at the age of 78. "I think it's so important to acknowledge her, not just as a wife or the widow of Martin Luther King."
Despite never knowing her grandmother during her lifetime, Yolanda feels strongly connected to the woman.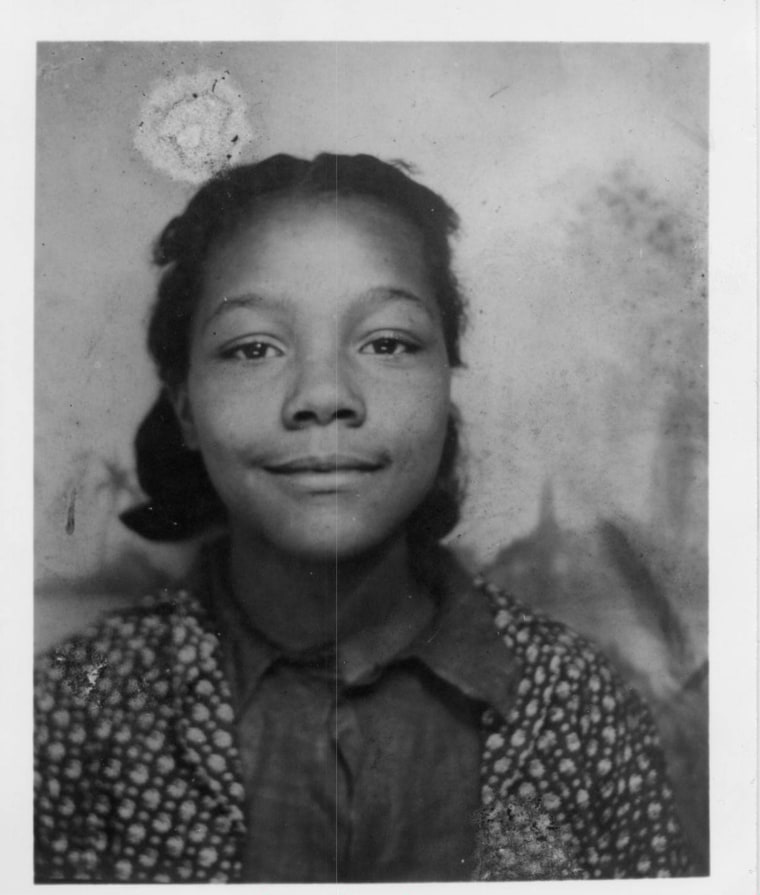 "When she was little, actually, growing up she was a tomboy," she said about her grandma. "Between the ages of 11 to 13, there was a photograph of her, what's so interesting about it is that we look — a lot alike."
She doesn't simply see Coretta Scott King when she looks in the mirror. Yolanda's also seen her in her dreams.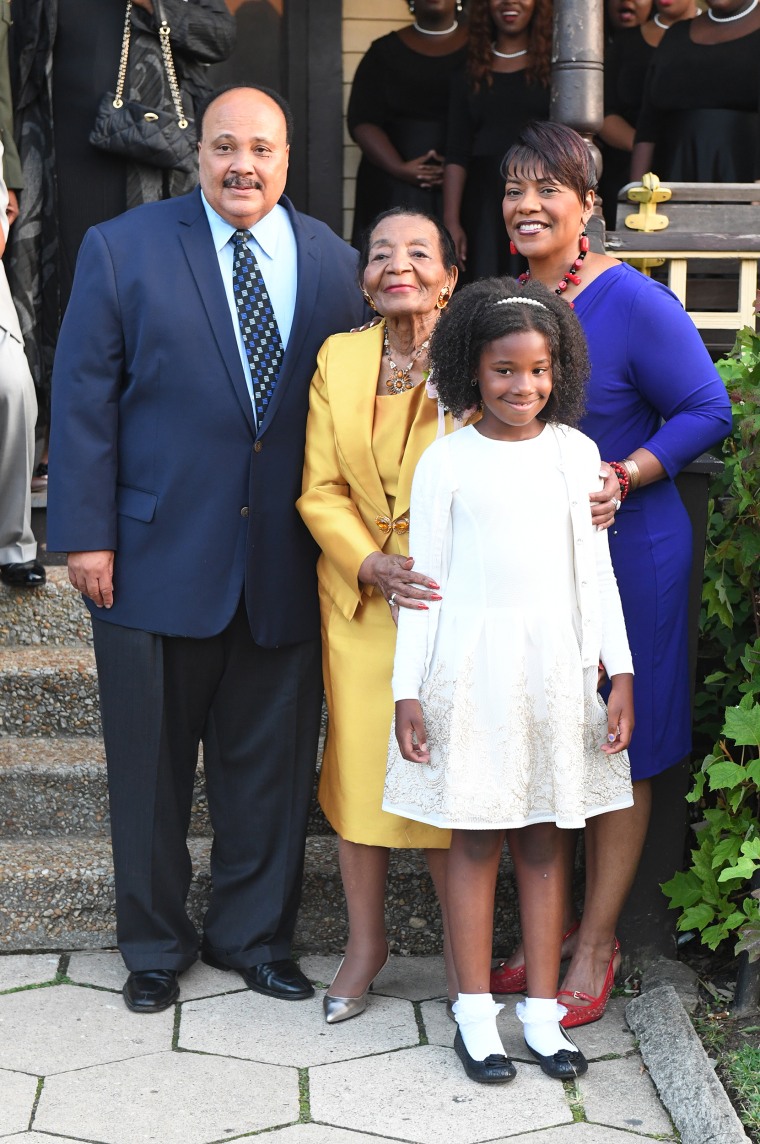 "She was hugging me," she recalled of a recent dream. "She was whispering to me, 'You're fulfilling the legacy; keep on going,' and all this uplifting stuff. I was crying, and then when I wake up, my face feels wet."
As a young activist devoted to fighting racial injustice and gun violence in schools, that's a dream that fuels her further.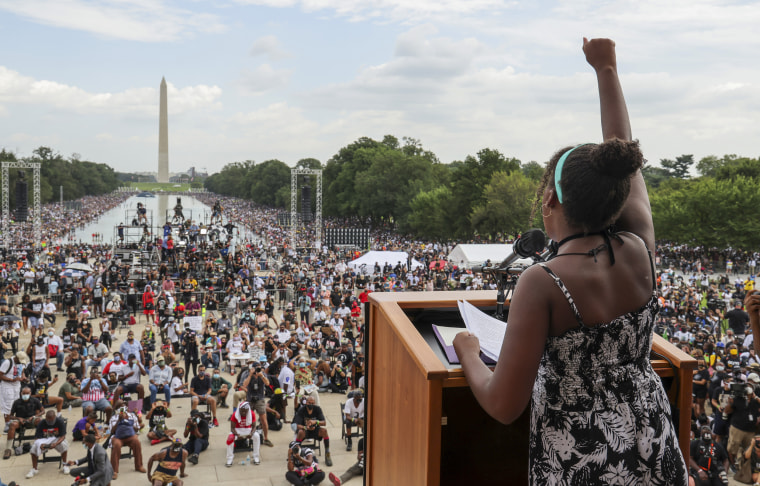 But Yolanda doesn't want the world to only see her as an activist. Like her grandmother, she wants people to know who she is beyond one single perception.
"I want them to know I'm a student, I'm a daughter, I'm a niece, I'm a granddaughter," she said. "So I'm all of that."
Related video: