Yeti is recalling 1.9 million soft coolers and gear cases because magnets can detach from them and pose a risk of serious injury or death if ingested.
The Consumer Product Safety Commission announced on March 9 that users of the Yeti Hopper M30 Soft Cooler versions 1.0 and 2.0, Hopper M20 Soft Backpack Cooler and SideKick Dry Gear Case should immediately stop using them and contact the company for a replacement or a full refund in the form of a Yeti gift card with an additional $25 on it.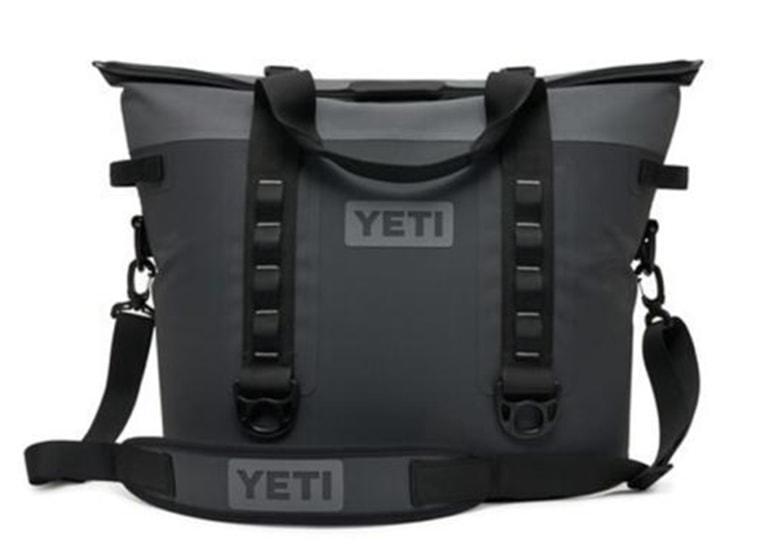 The coolers contain magnets that help close them, and the closures can fail and result in the magnets becoming detached, according to the CPSC.
If two or more high-powered magnets are ingested, they can attract to one another inside the body and become lodged in the digestive system. The result can be perforations or blockages of the intestines, infection, blood poisoning and death, according to the CPSC.
The company has received 1,399 reports of the magnet-lined closures degrading or failing, including reports of missing or detached magnets. No magnet ingestions or injuries have been reported.
The coolers and gear cases are sold at Dick's Sporting Goods, ACE Hardware, Amazon, and Academy Sports + Outdoors in addition to Yeti stores and the company's website.
The gear case sells for about $50, while the coolers cost between $300 and $350.