At the Prospector Theater, the most inspiring story lines aren't the ones being projected onscreen. Most of the employees at this cinema have disabilities, and this week, they received major league recognition for the inspiration they provide.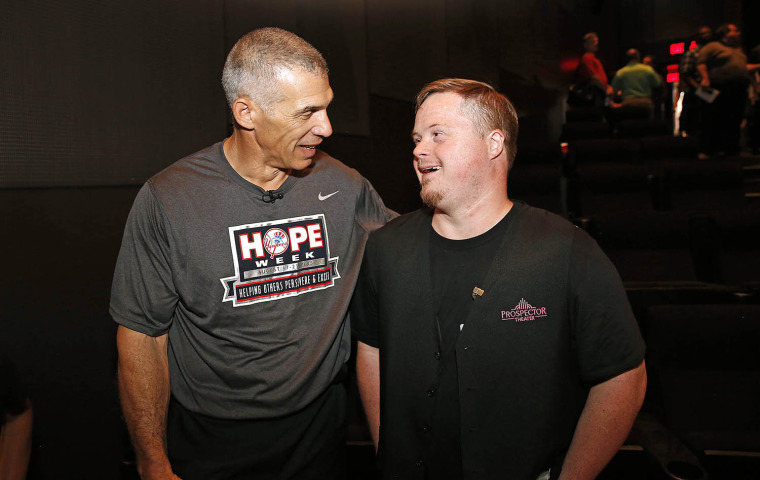 The New York Yankees paid a visit to the Connecticut theater on Tuesday, surprising workers during a staff development session and making up a very special matinee crowd. It provided just the boost of hope founder Valerie Jensen needed.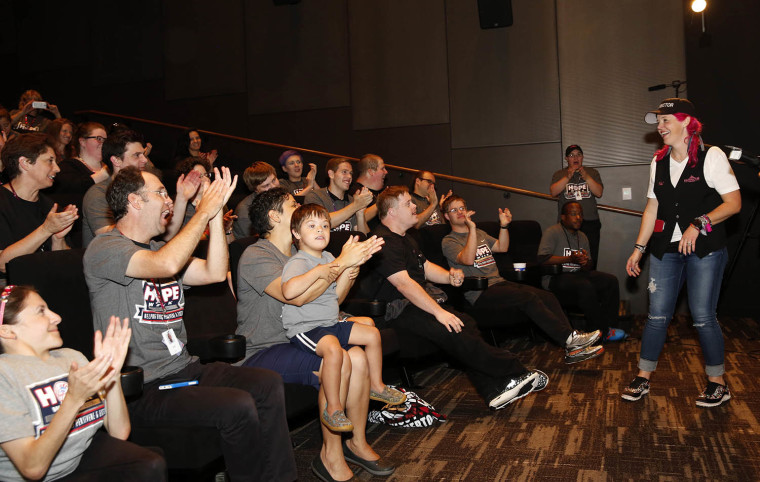 "I just burst out crying hysterically," she admitted.
"It was like a blur. It happened so quickly. They were so congratulatory and impressed with our mission and what we were doing. It was so, so beautiful."
That's how Yankees see Jensen and her nonprofit Prospector Theater, where 65 percent of the 110-member staff have developmental or physical disabilities.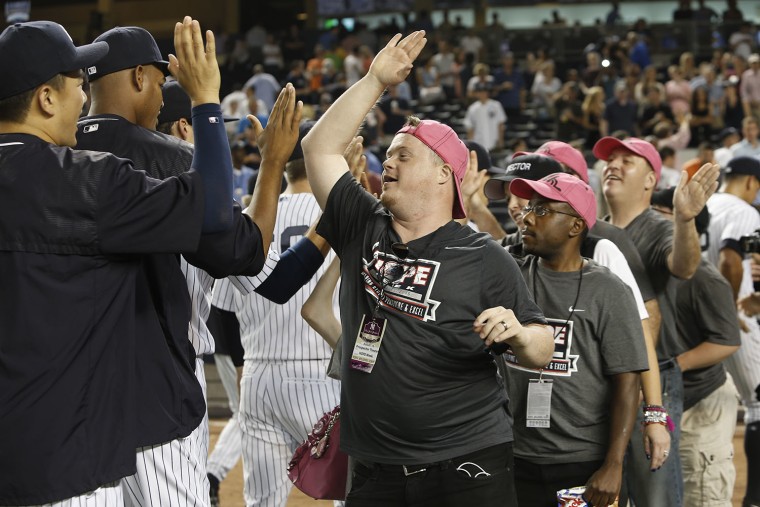 "I think it's important to validate what she's doing, and how she has formed her own little community here and given so many people value," said Yankees manager Joe Girardi, who was joined by players Brian McCann, Chase Headley and the team's general manager, Brian Cashman.
Team members visited the Prospector as part of Hope Week (Helping Others Persevere & Excel), its annual initiative recognizing people who have made a difference, in hope that it will inspire similar acts of goodwill.
RELATED: Yankees players, John Cena surprise son of Charleston shooting victim
Jensen opened the Prospector last year, restoring an abandoned movie theater into a state-of-the-art, four-screen first-run theater. Jensen, whose sister has Down syndrome, is driven to provide meaningful employment and vocational training to adults with special needs. She calls each of her employees "prospects," a play off the theater's name but also a reflection of their potential.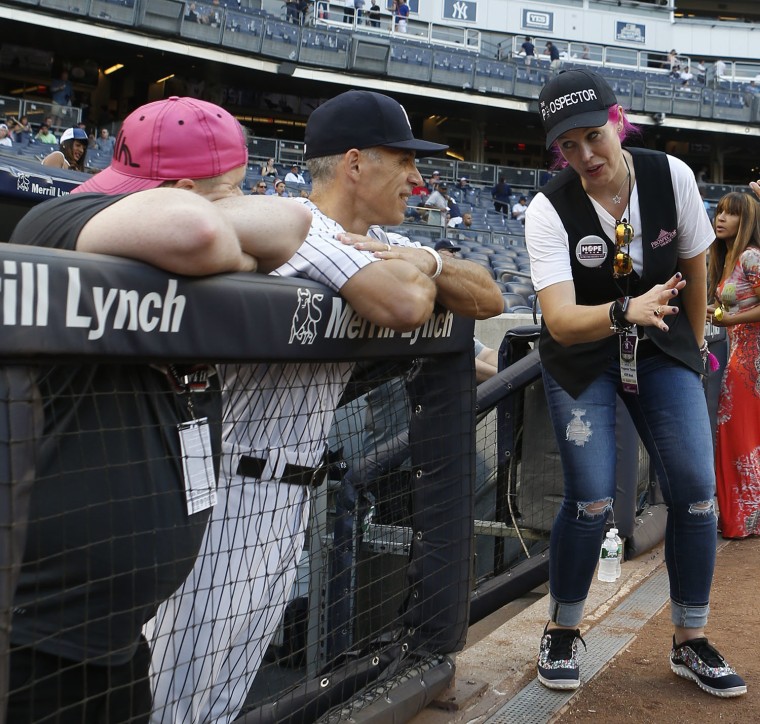 In addition to making up a special matinee crowd, the Yankees also provided the Prospector Theater with a $10,000 check. Jensen called the recognition "the most beautiful tribute we could imagine," especially as the theater struggles to win over support from town leadership.
"They may not recognize our mission, but the Yankees recognizing us and giving us the opportunity to show people our sparkle and the hard work we do is absolutely incredible," she said. "It's totally the lift we needed."
Jensen also got to throw out the ceremonial first pitch at Tuesday night's game with Alex Giobbi, a "prospect" and die-hard baseball fan who works in development and at the box office. Jensen said Giobbi saw the opportunity as a reflection of his work and that of his colleague.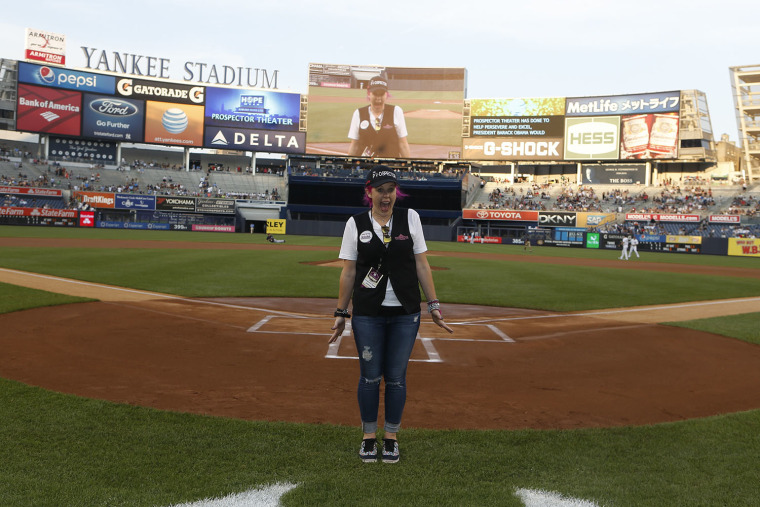 "He views this as our work earned us that place on the mound. That's really an incredible part of the story," she said.
Jensen said the incredible feedback she received from Yankees team members was only slightly tempered by one factor: Her allegiance to a certain other team.
"I'm a Mets fan," she admitted with a laugh. "Now I'm confused. Now I don't know who I am anymore!"
Follow TODAY.com writer Eun Kyung Kim on Twitter.