The instant New York Yankees third baseman Todd Frazier realized a young girl had been struck in the face by a foul ball he rocketed into the stands on Wednesday, he was overcome with emotion.
In the aftermath of the chilling incident at Yankee Stadium Wednesday, New York's win over the Minnesota Twins, and the team's pursuit of a playoff berth, have come second to concern over the girl's well-being.
Frazier, who went down on one knee and covered his face at the plate after the incident, expressed heartfelt wishes to the girl, who has not been identified.
"I thought of my kids. I have two kids under 3 years old and I just hope she's all right," Frazier told reporters after the game.
"I know the dad or whoever it was that was with them was trying their hardest, but the ball's coming at 120 miles an hour at them and the ball's hooking. So it's like if you've never seen a ball like that, which most people in the world haven't, it's very tough."
Yankees third-base coach Joe Espada removed his helmet and crouched down in anguish after seeing the girl injured.
Shortstop Didi Gregorius also expressed hope for a swift recovery.
Frazier's line-drive sailed into the crowd in the bottom of the fifth inning, traveling a reported 105 mph before hitting the little girl in the head. Players told reporters they saw her bleeding.
The game was delayed for four minutes, and players on both teams appeared visibly shaken.
The girl's father and grandfather told reporters outside New York-Presbyterian Hospital on Wednesday night that "it's too early to tell" if the girl would need surgery, The New York Times reported. She has not been identified.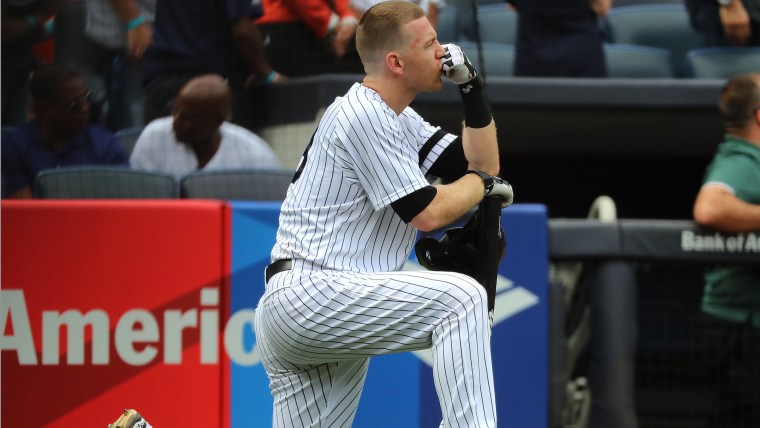 The incident renewed calls for more protective netting in front of seats close to the field to stop hard-hit foul balls.
Critics have argued that more netting will obstruct the view from expensive seats close to the field.
"I don't care about the damn view of a fan or what,'' Twins second baseman Brian Dozier told reporters after the game. "It's all about safety. I still have a knot in my stomach."
"We need it,'' said Yankees outfielder Aaron Judge, who hit a foul ball on July 25 that struck a fan in the head and required medical attention.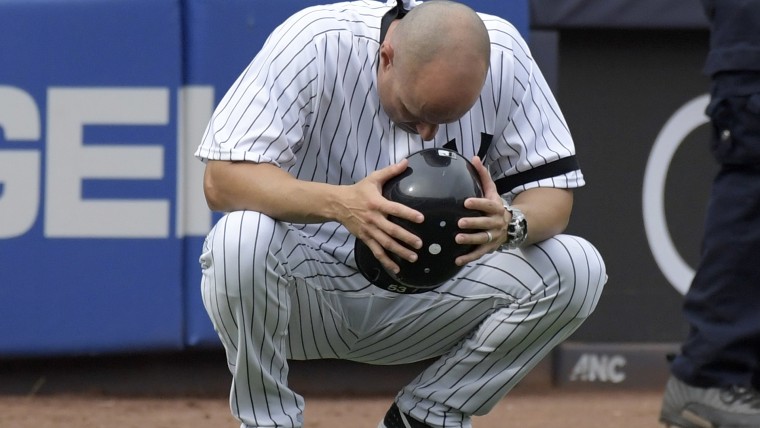 Major League Baseball issued new recommendations in 2015 urging teams to extend netting 70 feet in each direction from home plate to the beginning of the dugouts. Some teams took it a step further, like the New York Mets, who extended their netting into the outfield seating areas.
"If you look at what's happened, there has been a continuous, forward movement in terms of increased netting in stadiums around the leagues, and I expect that process will continue this off-season,'' MLB commissioner Rob Manfred told reporters before a game in Seattle on Wednesday night.
Yankees officials said last month that they are seriously exploring extending the netting. This is the third scary incident at Yankee Stadium this season, as a boy was struck on May 25 when a bat swung by Chris Carter shattered and went into the stands.
Follow TODAY.com writer Scott Stump on Twitter.