A New York City investment firm that lost 66 employees in the Sept. 11 attacks has kept its commitment to pave the way for children of fallen staffers to attend college, tuition-free.
Eighty-three employees of Sandler O'Neill and Partners were in the firm's offices on the 104th floor of the South Tower when United Airlines Flight 175 crashed into the building at 9:03 a.m.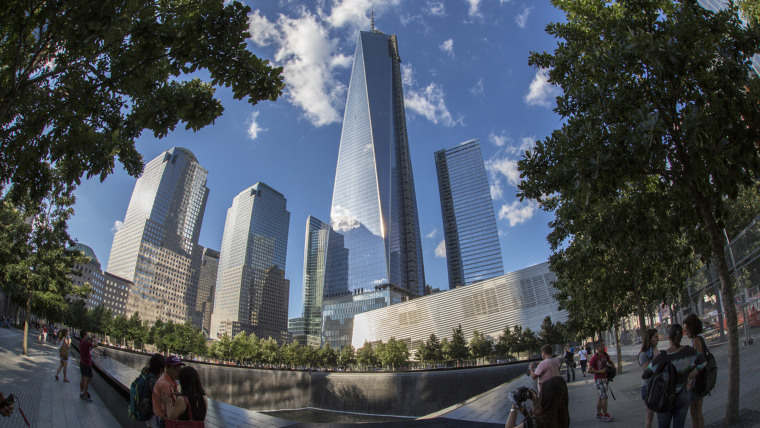 In the days following the attacks came an act that would bring solace to the families in a time they needed it most.
The firm organized the Sandler O'Neill Assistance Foundation. Its mission: to cover the cost of college for children who lost a parent in the attacks.
Andy Armstrong, who spearheaded the operation, told TODAY.com that the idea came to mind after he and his colleagues were contemplating ways to lend a hand to those who lost loved ones.
"We wanted to be sure many years later that the children of the employees that were victims would be cared for and that their parents would be remembered and honored," Armstrong said.
Nearly $10 million has been donated to the foundation, which has financially assisted around 54 students so far, Armstrong said.
Around 20 students are still eligible, including a teenager who was born just weeks after the attacks.
Jimmy Dunne, Senior Managing Partner of Sandler O'Neill and Partners, told TODAY.com that he still keeps in contact with the kids, some of whom have studied at Princeton, Harvard and Stanford.
"Their mothers and fathers were not forgotten and we are very proud of all the kids and their education," Dunne said.
Dunne said the firm, now headquartered in midtown Manhattan, has continued to draw strength from the memories of its fallen employees.