From Oregon to North Carolina, one of the most popular types of Christmas tree is under attack from a type of water mold that has caused millions of dollars in damages.

Growers of Fraser firs have been dealing with Phytophthora, a water mold that makes the trees unfit for production once it infiltrates the soil, potentially affecting an industry that sells just over $1 billion of farm-grown Christmas trees every year. 
On TODAY Tuesday, Jason Cameron, the host of DIY Network's "Desperate Landscapes" and "Man Caves," joined anchor Matt Lauer to offer an expert opinion on some alternatives to Fraser firs for every budget. Cameron took a look at a Douglas fir, a Colorado blue spruce, a Noble fir and a Balsam fir on Rockefeller Plaza, pointing out what discerning shoppers want to focus on while choosing their Christmas tree.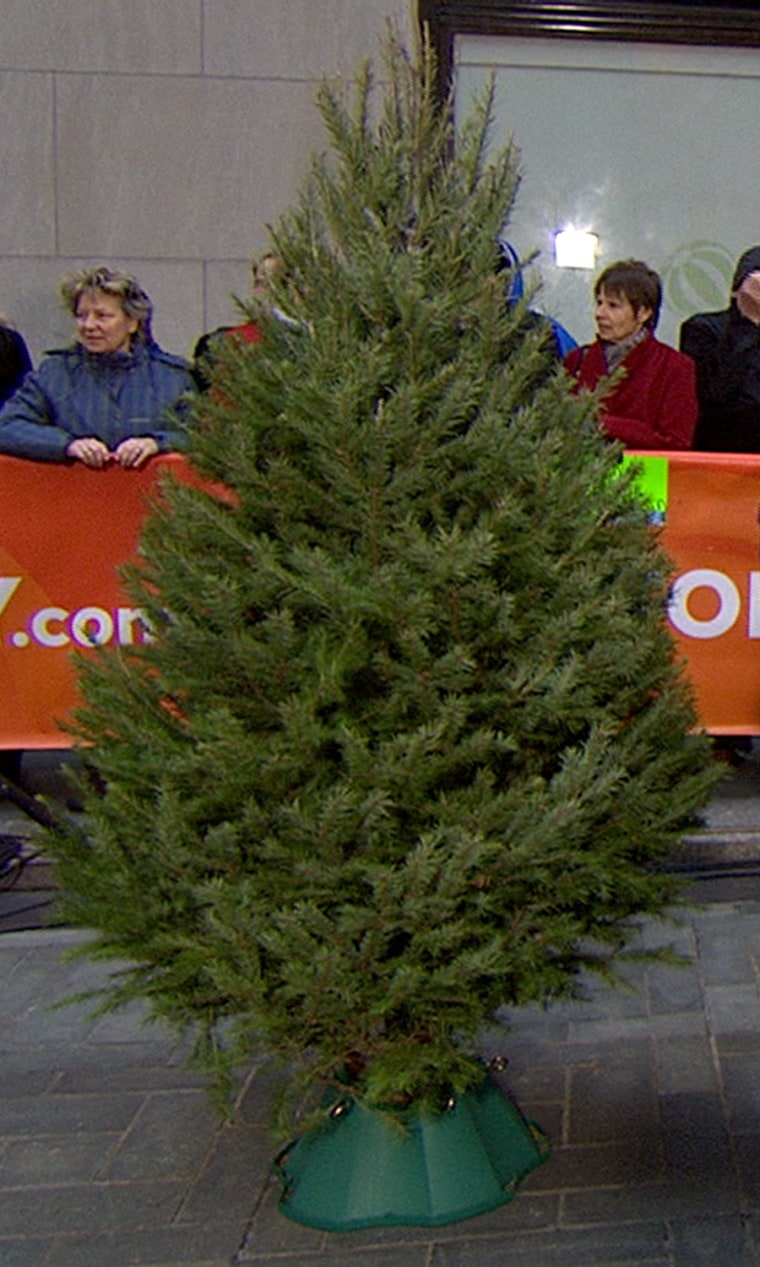 Douglas fir

One of the most popular Christmas trees in the U.S., it can live to be 1,000 years old and grow to 250 feet tall
Known for its shape and soft needles, which radiate in all directions from the branch and give off a sweet fragrance when crushed

"You don't want brittle branches, you don't want brown spots, (and) you want to make sure it's vibrant-looking,'' Cameron said about the Douglas fir. "That's very important."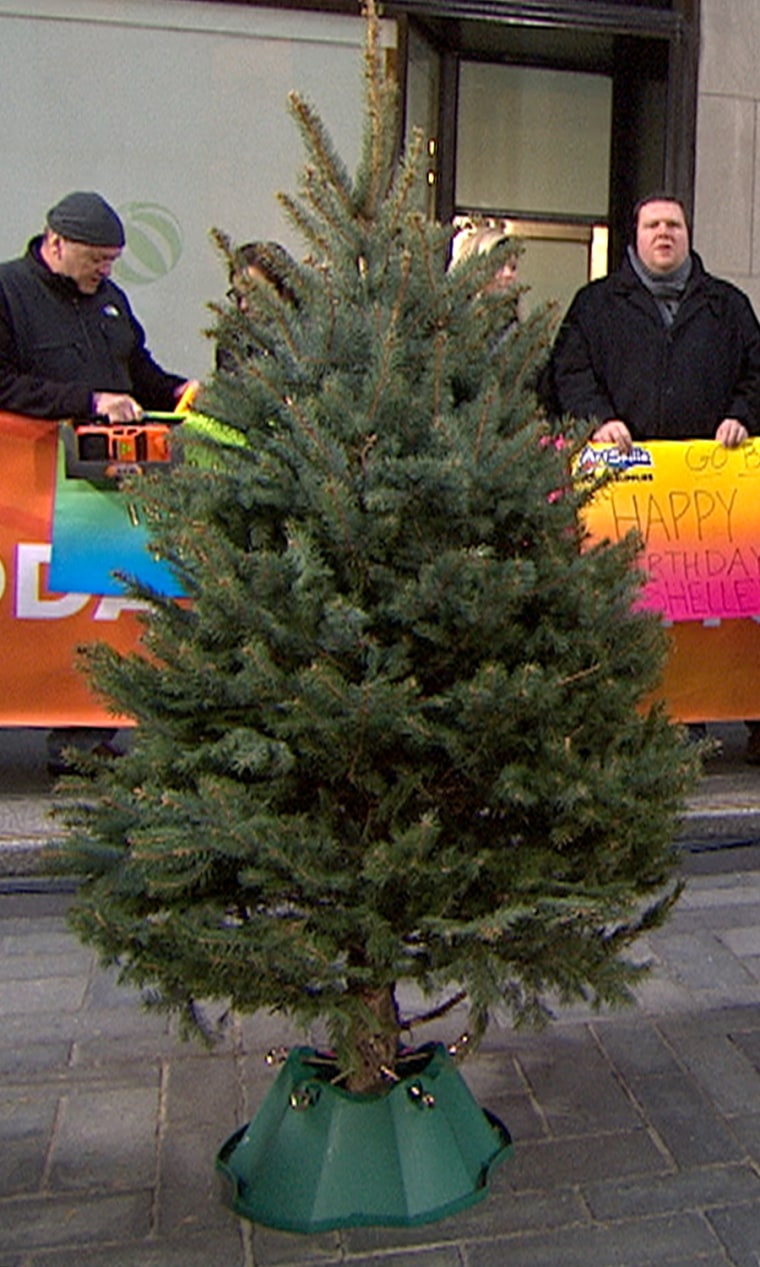 Colorado blue spruce 

Sharp, one-inch needles that are often used for stuffing pine pillows 

Bluish-gray color
Good symmetrical form and attractive blue foliage
"The color of this is amazing,'' Cameron said. "What's great about this is the conical shape that it has. When it's young, it has a very nice shape. Great for Christmas trees. Good needle retention on this one, too."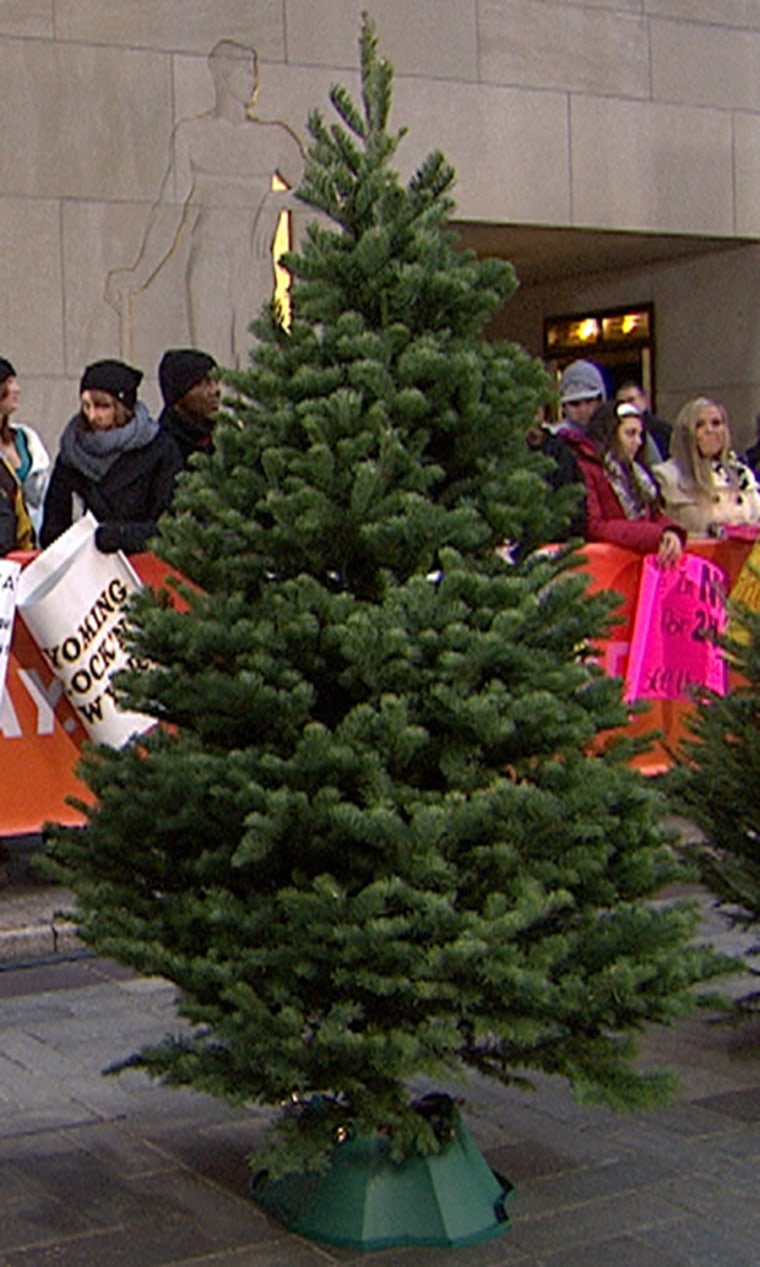 Noble fir

Has strong branches that can accommodate heavy ornaments

Needles turn upward, exposing the lower branches

Provides greenery for wreaths and garlands
Can last well past New Year's Day if properly watered
"Feel how stout these branches are — this will hold a lot of weight, so this is a great tree if you've got heavy ornaments,'' Cameron said.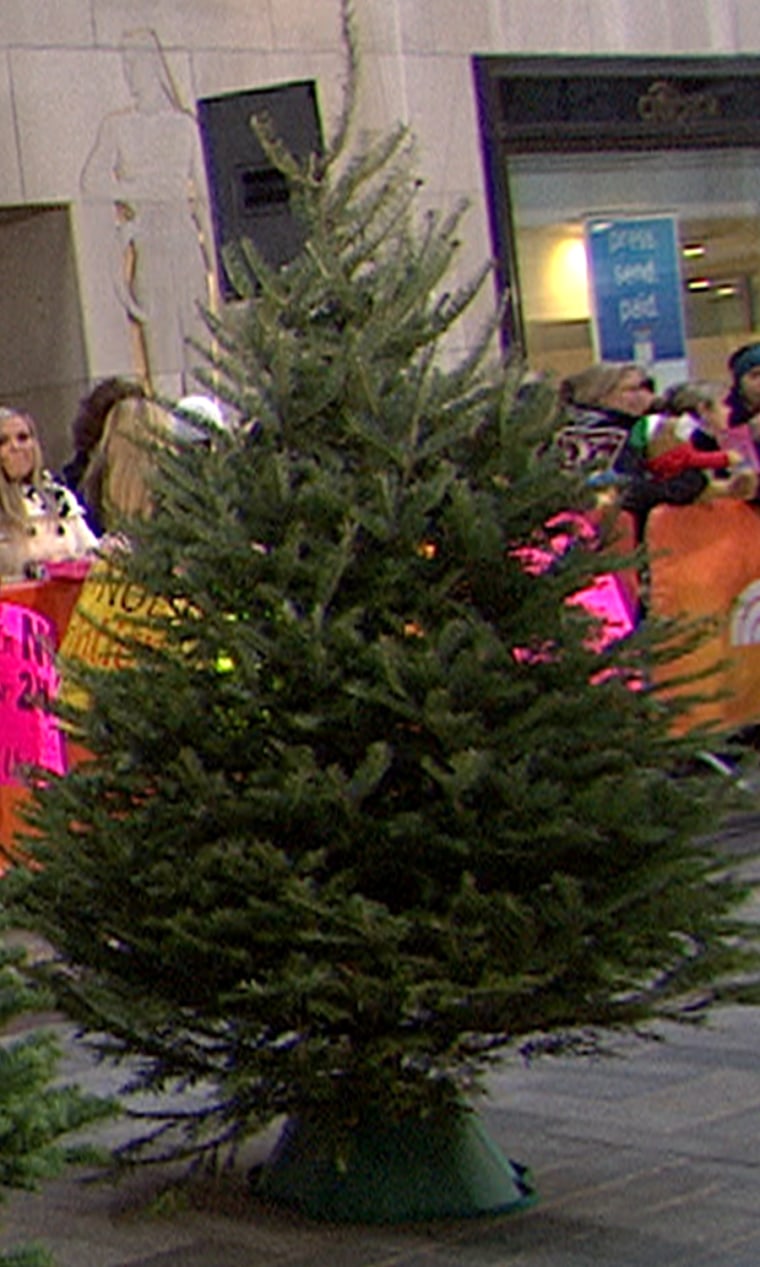 Balsam fir

Common in Great Lakes and Northeast regions

Pleasing fragrance
Needles last a very long time
"What's great about this tree and the characteristic that I love is the smell,'' Cameron said. "You get a really great fragrance. What I tell people is to snip the branches, and it really helps to bring out the fragrance in this." 
Cameron said consumers can expect to pay around $5 to $7 per foot for their Christmas tree, but the price varies depending on location, species and the fullness of the tree. He estimated that a good Douglas fir can cost anywhere from $45 to $100.