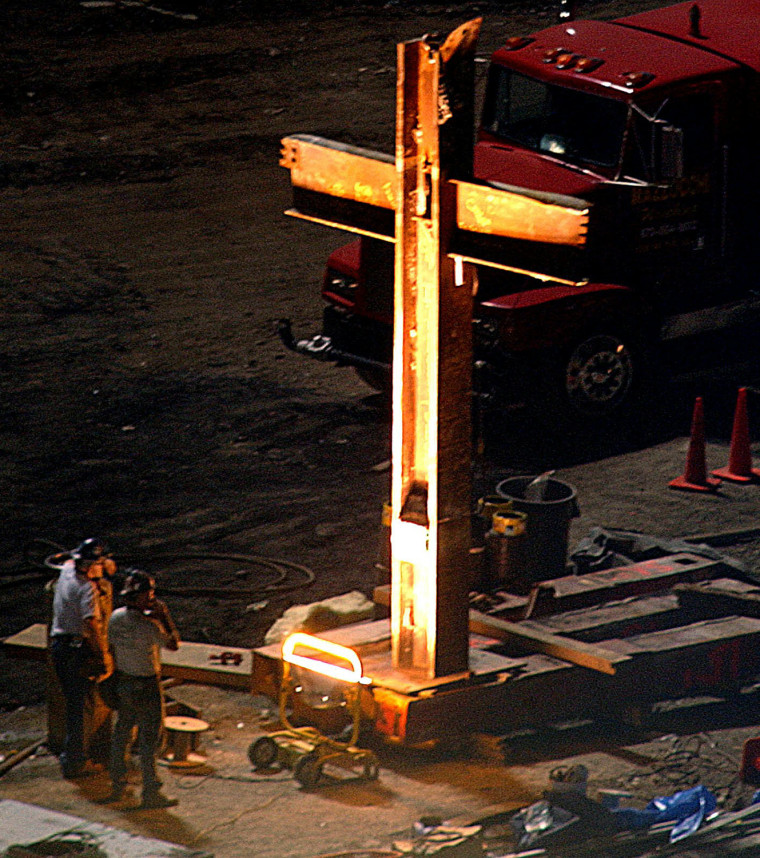 Is it a religious symbol or piece of history? A controversy over a cross-shaped steel beam found in the World Trade Center rubble continues to rage.
A group called American Atheists will argue before the Second Circuit Court of Appeals on Thursday that the cross does not belong in the private 9/11 museum, which will open on property leased from the government. 
American Atheists filed a lawsuit in July 2011 aiming to prevent the WTC cross from being displayed in the museum, but federal judge Deborah Batts of the Southern District of New York ruled last year that the cross and the museum helped "demonstrate how those at Ground Zero coped with the devastation they witnessed." American Atheists is now appealing that decision. 

"It's necessary to fight this because this is inequality on government property,'' American Atheists president David Silverman told TODAY.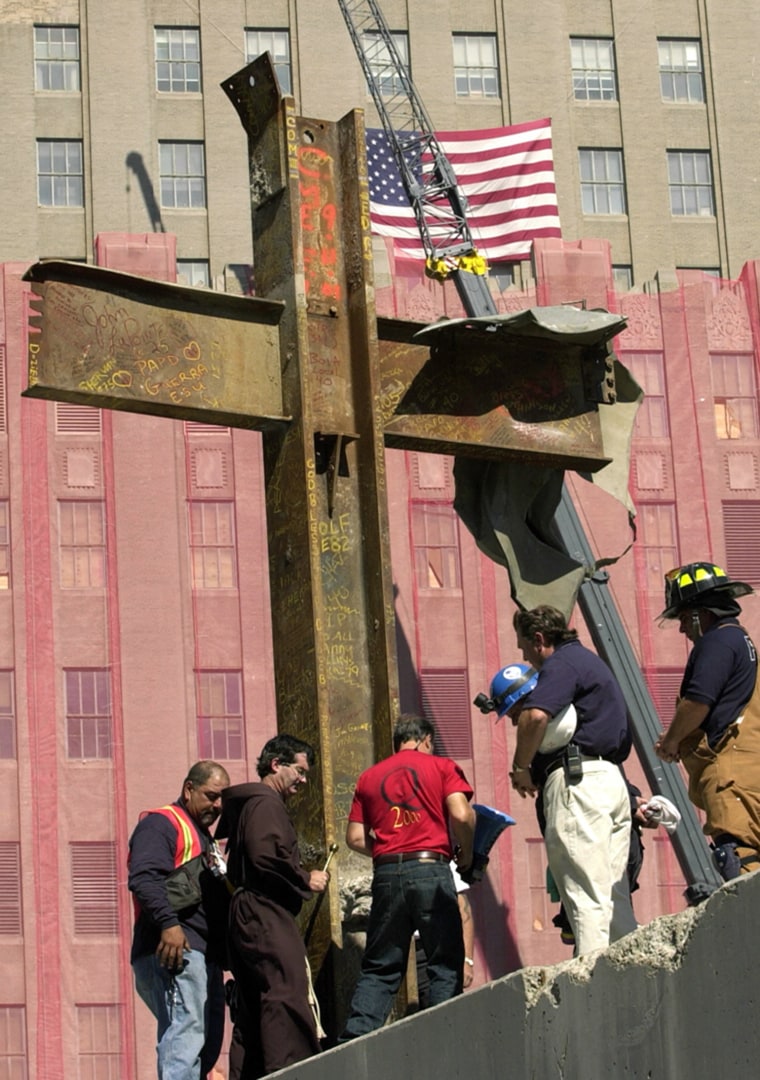 In the wreckage of the terrorist attacks on Sept. 11, 2001, construction worker Frank Silecchia discovered the cross-shaped 17-foot-tall, 4,000-pound steel beam. Silecchia told TODAY that the cross comforted him, and it soon became a rallying point for first responders. 

"I was already working 12 hours. I was quite weary and the cross comforted me," Silecchia said.
"I never stood here before any media and said it's about religion,'' Silecchia said. "But I say it's about faith — the faith that was crushed on 9/11." 
"If you take the religion away from the cross, you've got scrap metal,'' Silverman said. "Just like all the other scrap metal that fell on the cross. The only reason that this cross is special is because it is religious." 
The National 9/11 Memorial and Museum is set to open in May.
"To have a piece of the history that provided some spirituality, some faith, some respite in the midst of all this, if we didn't have that we really wouldn't be telling the story as it happened,'' museum president and CEO Joseph Daniels told TODAY's Katy Tur.