Japan's courteous soccer fans made sure the only things left in the stadium from Tuesday's stunning World Cup victory over Colombia were the numbers on the scoreboard.
They drew praise for taking the time to clean up after themselves following the team's 2-1 victory, combing the aisles for garbage to throw into blue trash bags they had brought themselves to 44,000-seat Mordovia Arena in Russia.
The victory marked the first time a team from Asia has ever beaten a team from soccer-mad South America in the World Cup, but cleaning up afterward was not a first-time experience for Japan's fans.
They have showed in the past that even a loss won't prevent them from courteous behavior, as they did the same thing after losing 2-1 to Ivory Coast in the 2014 World Cup in Brazil.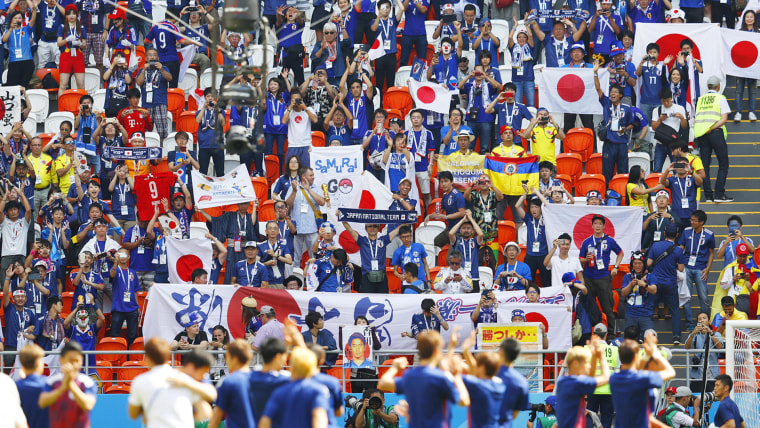 Their good deed didn't go unnoticed on Tuesday, as World Cup fans were impressed with the good manners of Japan's supporters.
Their cleanliness also appears to be contagious, as Senegal's fans followed in a later game by picking up after themselves when they were done celebrating a 2-1 win over Poland.
Hopefully this becomes a new World Cup tradition. Clean up the opponent on the field, and then do the same in the stands.
Follow TODAY.com writer Scott Stump on Twitter.