This past week, the Duchess of Cambridge participated in the last of her public duties and officially began her maternity leave — leaving much to the world's imagination regarding the details of royal baby No. 2.
It looks like that collective imagination is extremely active, to say the least.
Forget disputes over the baby's gender, in which gamblers would at least have equally likely (though still altogether random) odds of picking correctly. No, truly dedicated royals fans are looking at a far more ambitious sort of wager: the baby's name.
Want to weigh in? Enter TODAY's pool to guess the next heir's birthdate, gender and more
From bona fide gamblers to amateur speculators, bets have already been placed.
William Hill, the U.K.'s top betting site, predicts the couple will pick Alice, with Elizabeth as a close second. This assumes, of course, that the royal family will welcome a girl.
"As it stands, over 70 percent of William Hill customers believe the Duke and Duchess of Cambridge will have a baby girl, with Alice the current favorite name ahead of Elizabeth which is 9/2," spokesman Rupert Adams told People.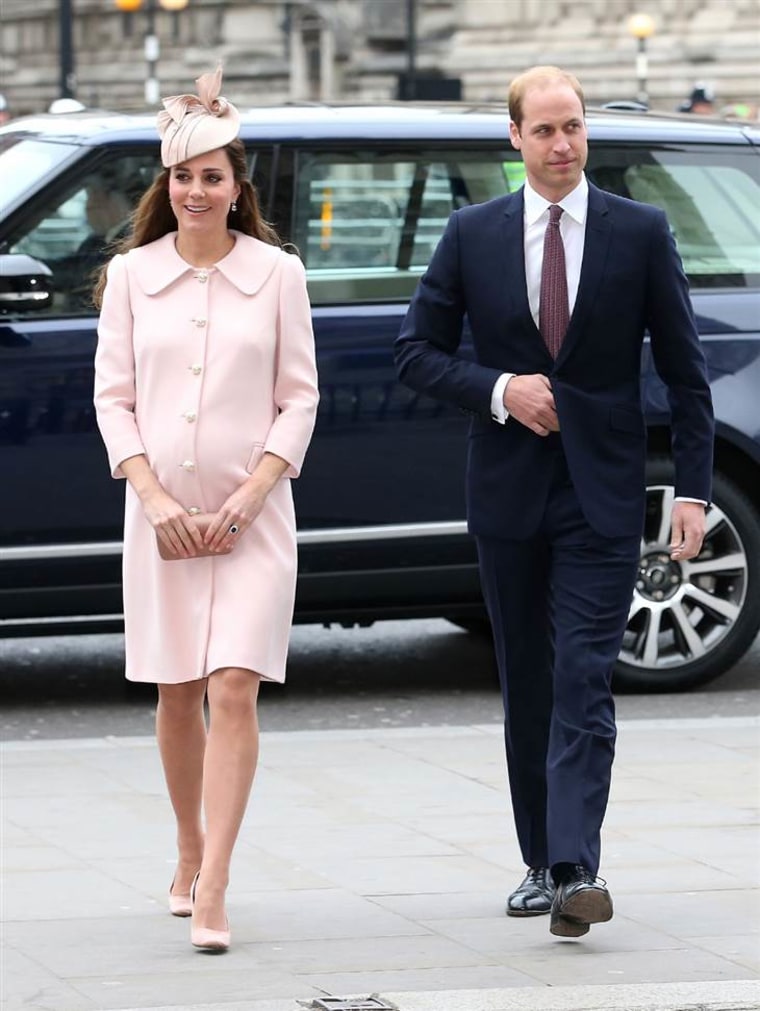 Other bookmakers have also placed the odds in favor of Alice, with the name at 7-2 at Paddy Power and 3-1 at Betfair. And OddsChecker, which brings together bets from all over the Internet, also pits Alice as the No. 1 prospect. Hundreds of other (occasionally laughable) Web-generated options include a vintage-sounding "Chardonnay" and an unlikely ode to the United States: "Barack."
The debate over the baby's name has gotten so hot over the past few weeks that betting website Ladbrokes decided to use corgis to settle the question once and for all. Ten dogs were given names: Alexandra, Camilla, Victoria, Philippa, Elizabeth, Spencer, James, Boris, Henry and Albert. Then, they were released onto a makeshift race course.
The winner, who probably toddled her way over the finish line by chance alone, was Alexandra.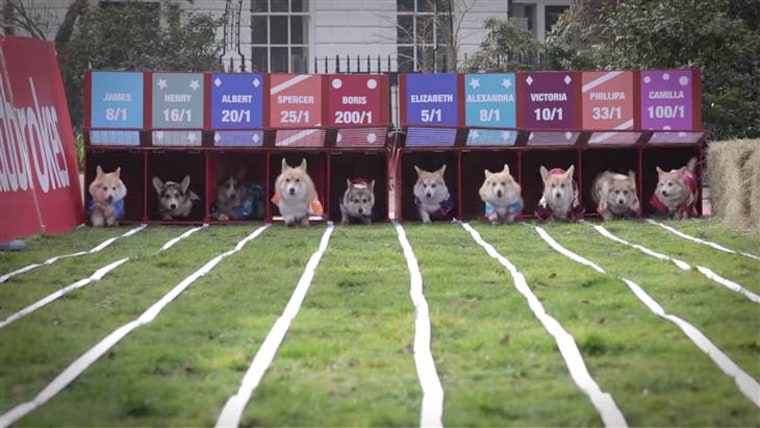 Australian Women's Weekly, meanwhile, recently aided Team Alice when they suggested that Kate's recent pink outfits and reported cravings for sweets mean there's a baby girl in her future.
But is it really up to Kate and William to simply pick whichever name tickles their fancy and just … go with it? Not quite. A royal name carries so much weight, history and importance that many options will have to be crossed off the list because of history or politics.
William has recently soared above all the gossip and speculation — literally. His training program began for his new work as a pilot for the East Anglian Air Ambulance. And with no word from Kate, we'll just have to wait until the news is delivered to the palace gates later this month.
This article was originally published Apr. 3, 2015 at 3:06 p.m. ET.