After a hard-fought and heartbreaking final game against Canada, the women's hockey team is taking home a silver medal from the Sochi Olympics instead of the gold they were hoping for, but the players were all smiles on Friday despite their loss.
"We're proud of our performance," the team told TODAY.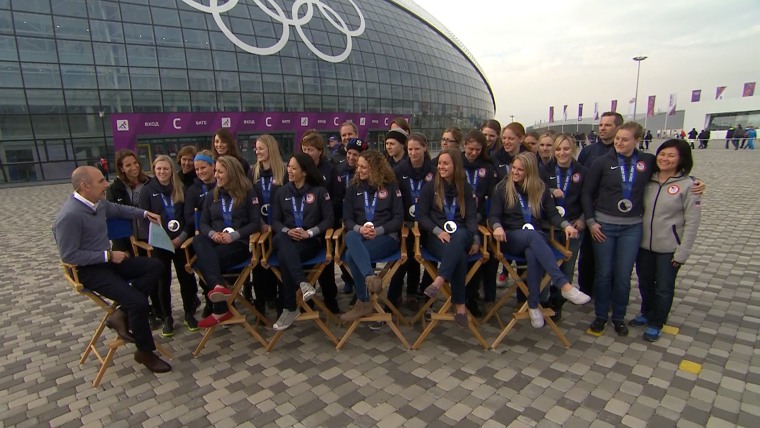 When asked about Team USA's rivalry with the Canadian hockey team, Julie Chu had nothing but good words to say about their opponents.
Video: USA women's hockey responds to critics
"I think it's one that's really fostered a great women's hockey environment," Chu said of the rivalry. "It's allowed us to grow the sport. There's so many people that became women's hockey fans because of it."
Chu was given another big honor on Friday: It was announced that she'll carry the flag in the closing ceremony of the Games.
"It's really always about our team and I think it's us that gets that honor," she said. "I might physically be getting a chance to carry the flag, but it's really because our women's hockey team has been such an inspiration, and our whole Team USA delegation, its been unbelievable."