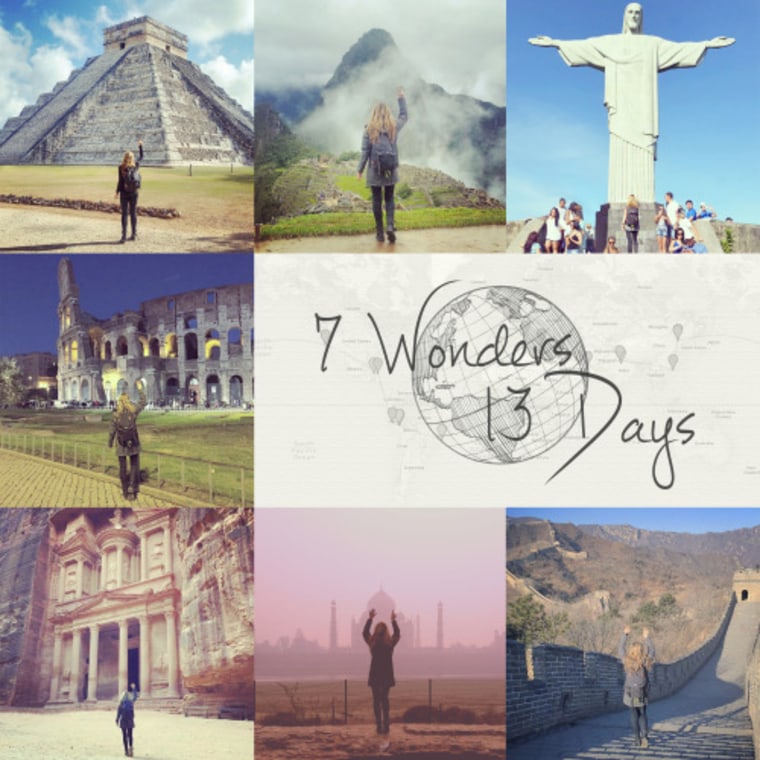 Megan Sullivan's dream of seeing all seven Wonders of the World remained just that — a dream — for three years. But it took only one difficult month for it to become a reality.
Last November, Sullivan, 31, fell while rock climbing in Yosemite National Park. Soon after, she got hit by a car while riding a Vespa. And then only a short time after, she was diagnosed with skin cancer.
All in the same month.
"I made this plan three years ago and realized there's no time like the present," Sullivan told TODAY.com.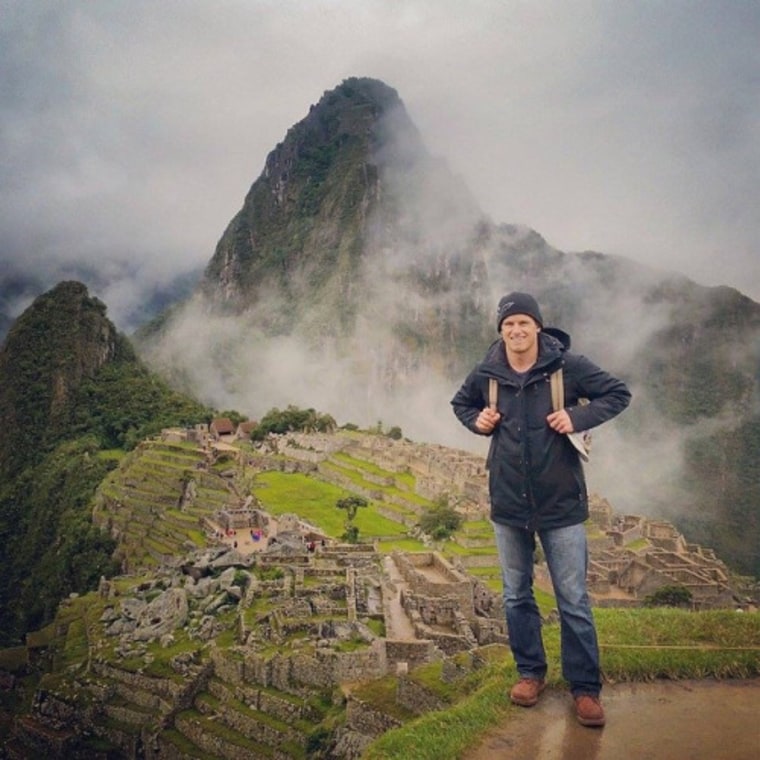 The trip was put on hold because Sullivan landed a new job in San Francisco. But for three years she kept on thinking about it and how to document it in a cool way.
She always envisioned taking the trip alone, but that changed after Chris McNamara, 36, came into her life. As they spoke on the phone one night, he asked if she had any big items on her bucket list. Once she revealed her Seven Wonders dream, it wasn't long before he jumped on board.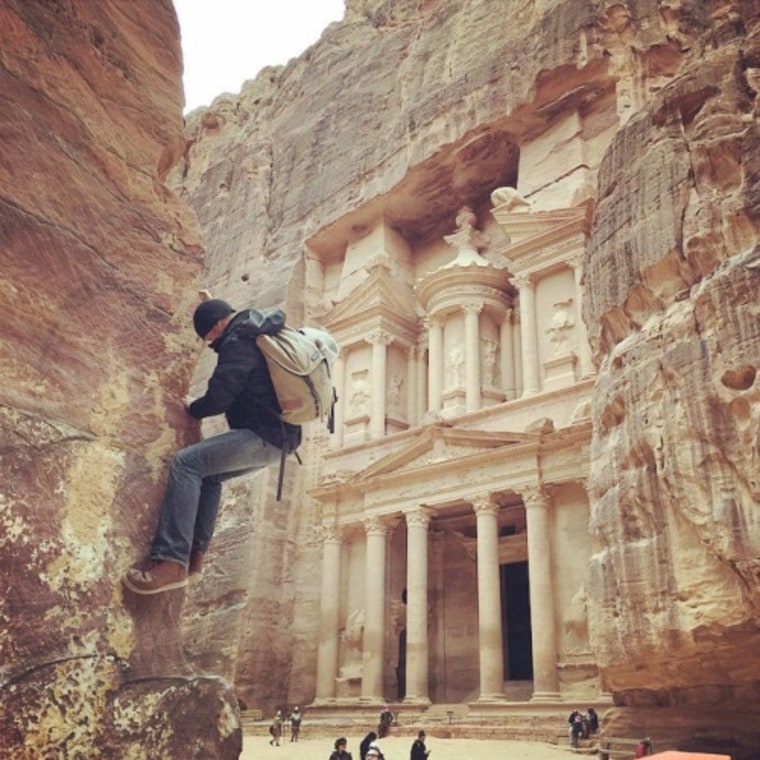 "I was like 'Wait I didn't invite you,' but then it sparked something in me and I couldn't stop thinking about it," Sullivan recalled.
After surgery to remove her cancer, which fortunately was detected in its early stages, Sullivan and McNamara booked the trip to the New 7 Wonders of the World chosen by the New7Wonders Foundation. She took time off from work as a producer at an advertising agency and, 10 days later, on Dec. 28, they headed off to their first stop: Chichen Itza in Mexico.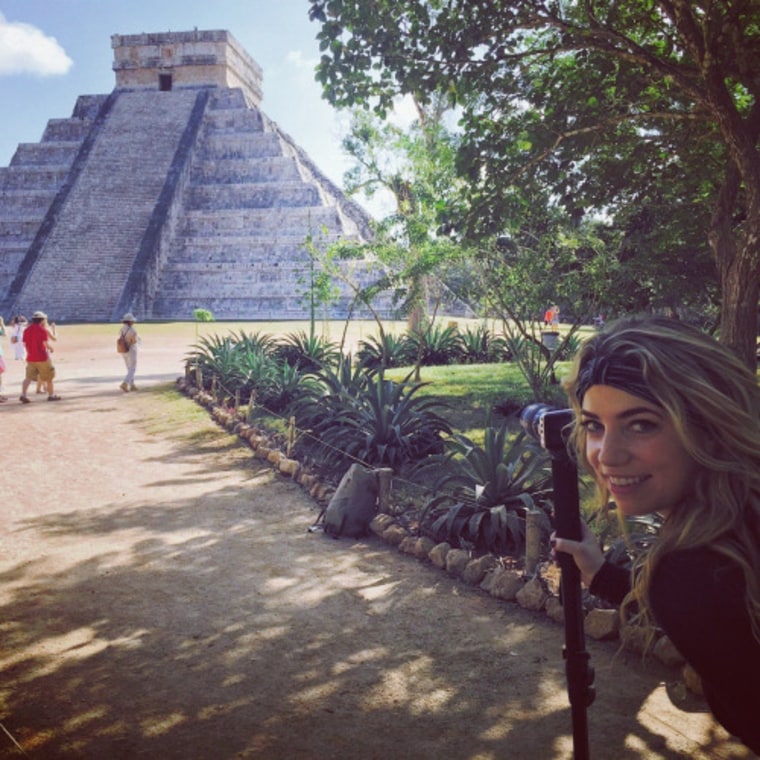 As they traveled on to Machu Picchu in Peru; the ancient city of Petra in Jordan; the 98-foot statue of Christ the Redeemer in Rio de Janeiro; the Great Wall of China, the Taj Mahal and the Roman Colosseum, they captured their experiences on Instagram and also put together a video.
"We all had dreams when we were younger, and it's so hard because there's a million people saying you can't do something or you should live a certain way. And that's when you started making a lot of excuses," Sullivan said.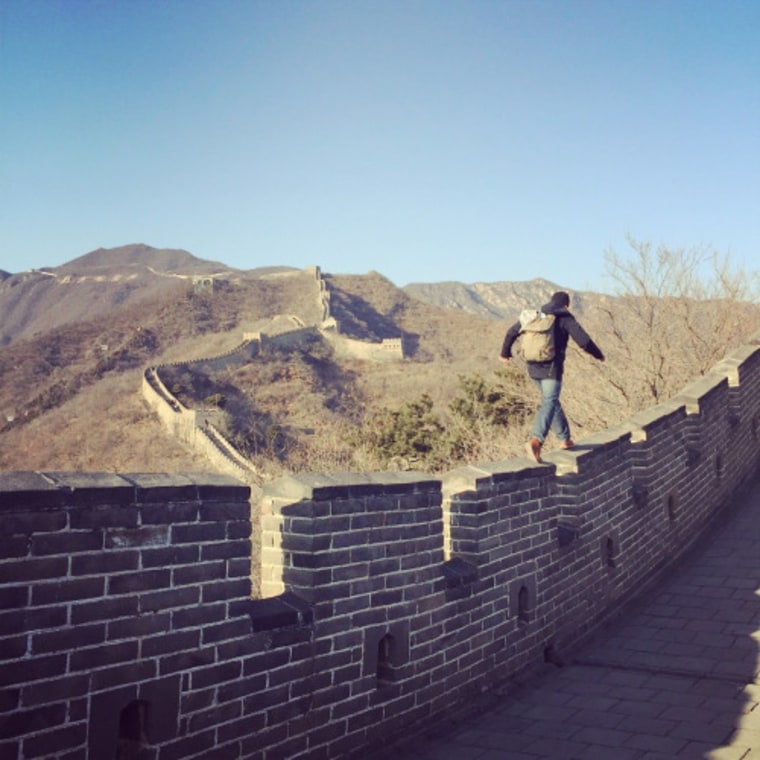 At 25, Sullivan didn't have a penny to her name. She began saving up after starting her career and stuck with her goals. The trip, which was mostly by plane, cost her a total of $5,000.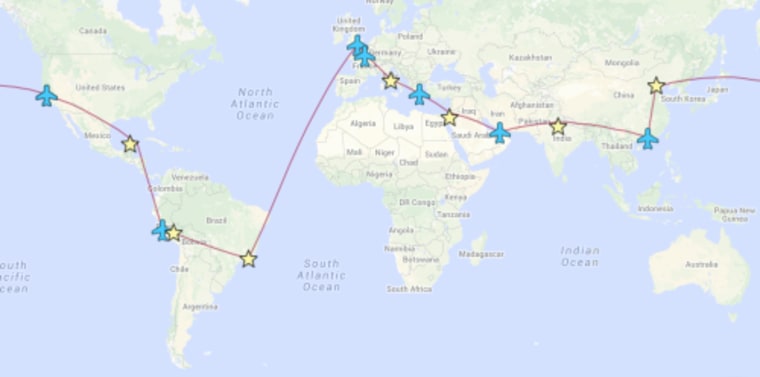 "Everyone has that unique opportunity to live any life they want to live," Sullivan said. "It's just about listening to themselves."