When Colorado woman Deborah Greene found out the devastating news about her father's suicide last year, she couldn't help but fall to her knees in anguish right in the middle of a local Whole Foods Market.
It was at that time a group of strangers helped her when she needed it most.
The mother of three from Superior, Colorado, thanked those kind people with a touching open letter posted on her blog, "Reflecting Out Loud," on Feb. 19.
It has been widely shared online since being reprinted at The Mighty.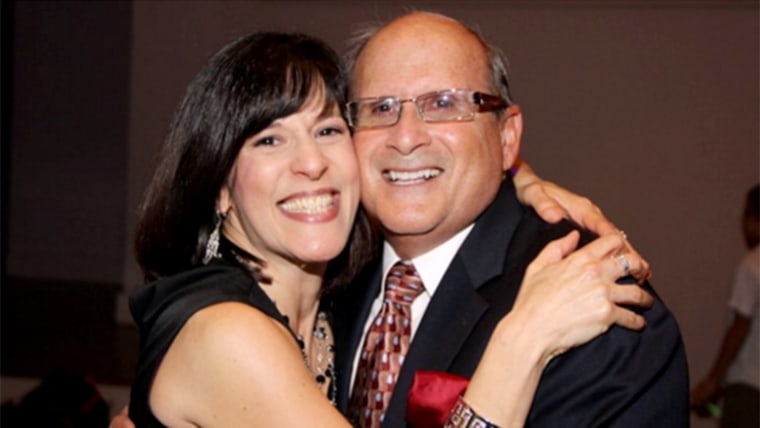 "You could have kept on walking, ignoring my cries, but you didn't,'' wrote Greene, whose father was named Lowell Herman. "You could have simply stopped and stared at my primal display of pain, but you didn't.'"
After Greene learned the terrible news, shoppers called her husband, found a friend who worked at the store to comfort her and drove her home so she wouldn't be behind the wheel in such a distraught state, Greene recalled.
RELATED: After suicide of teen David Molak, Texas family petitions against cyberbullying
"You didn't even know one another, but it didn't seem to matter,'' she wrote. "You encountered me, a stranger, in the worst moment of my life and you coalesced around me with common purpose — to help."
One shopper even went a step further to help comfort Greene and her family.
"One of you sent back a gift card to Whole Foods; though you didn't know me, you wanted to offer a little something to let me know that you would be thinking of me and holding me and my family in your thoughts and prayers,'' she wrote.
"That gift card helped to feed my family, when the idea of cooking was so far beyond my emotional reach."
RELATED: Rabbi shares eulogy for teen Maya Gold to urge action and erase stigma of suicide
Greene's letter received an outpouring of support from those touched by strangers showing kindness instead of indifference.
"If it were not for you, I don't know what I would've done in those first raw moments of overwhelming shock, anguish and grief,'' she wrote.
"But I thank God every day I didn't have to find out. Your kindness, your compassion, your willingness to help a stranger in need have stayed with me until this day."
Follow TODAY.com writer Scott Stump on Twitter.