What was supposed to be a quick bathroom break ended up changing Jennifer Daniel's life forever.
Daniel stopped into her local CVS in Modesto, California, on her way to work as a mail carrier for the post office on Thursday and left $5 million richer.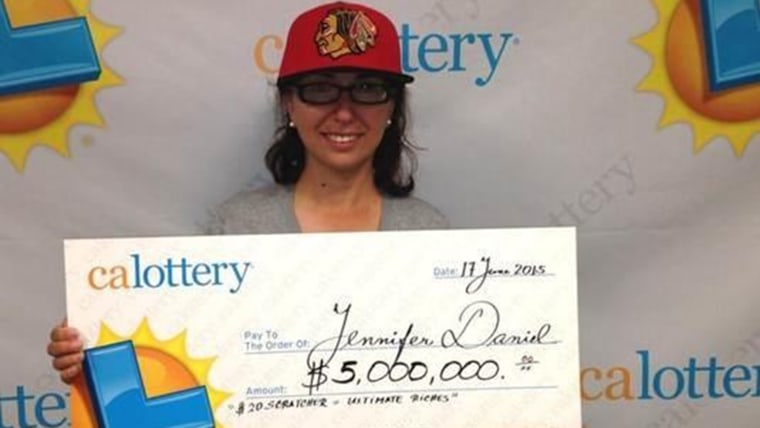 She likes playing Ultimate Riches Scratchers and decided to put $20 into the machine before leaving the store, according to NBC affiliate KCRA. She then scratched off the bar code and realized she had won.
"I was very calm," Daniel said, in a release published by the California Lottery. "I was just smiling, no screaming or anything like that."
The first thing she plans on using the money toward is paying off her parents' house and car so that her mother can retire. She will also pay off her own house and set some money aside for her son's education.
She's excited about how this big win will change her life.
"I'm not going to have to work six days a week and be on the overtime list at work," Daniel said. "I can just work eight hours a day and enjoy my days and spend time with my son."