Every once in a while, a normal, everyday situation suddenly turns into a life-changing event or divine coincidence. Author Squire Rushnell calls these "God winks," and one TODAY viewer, Tyler Wynkoop, shared his experience with a God wink in Alliance, Ohio, when his grandmother experienced something amazing.
Joan Kirk, though a happy grandmother, was feeling grief after her husband of 38 years passed away. Things got worse when she lost her wedding ring — one they had picked out together. 
After attending her grandson's soccer game, she realized the ring was missing, so she and her family scoured the soccer field, and even tried using a metal detector, but to no avail. They thought the ring was lost forever.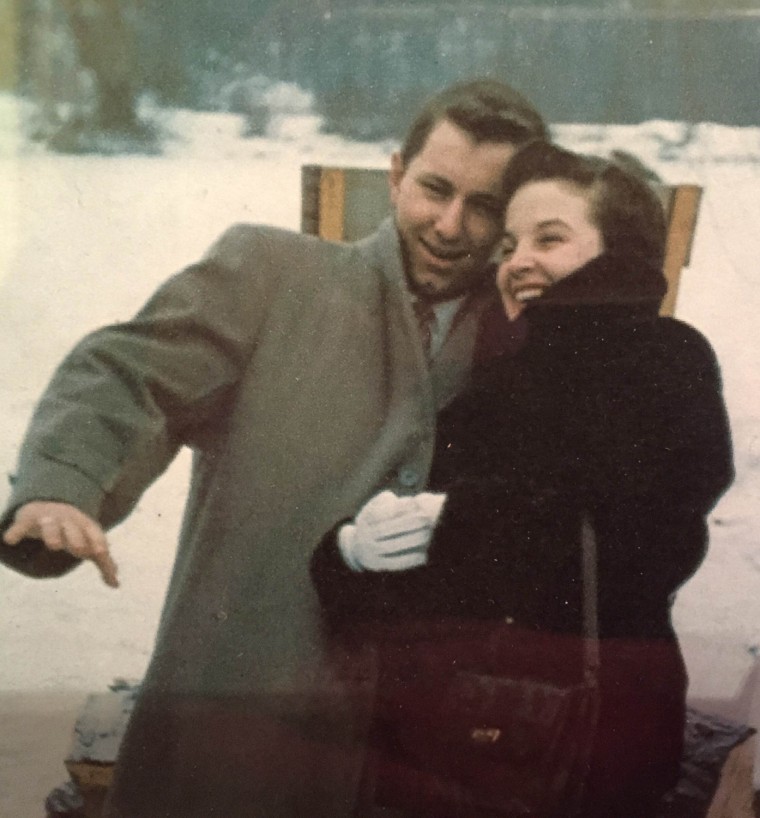 Last summer, Kirk's granddaughter, Katie Morrison took a trip with her husband, father-in-law and his female friend, Joyce. While the four were in Myrtle Beach, South Carolina, Morrison wanted to put Joyce at ease, so she began asking about all of her lovely jewelry, particularly her rings.
Joyce told her that every ring has a story, and explained that she found one at a pharmacy where she was working. The manager had tried to find the original owner for two years by posting notices, but no one claimed the precious item, so he told Joyce to take it because she would have a better purpose for it one day.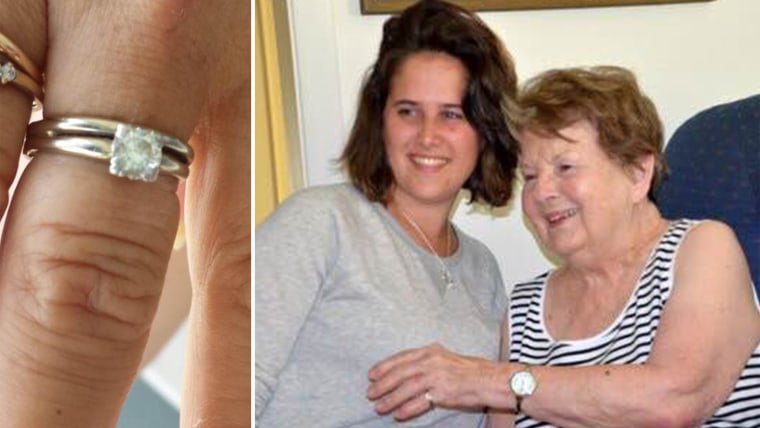 When Morrison twirled the ring in her fingers, she noticed something: Her grandmother's wedding date and initials were written inside. Instantly, she knew what she'd found: "I gasped, 'Oh my gosh! This is my grandmother's ring!'"

With Kirk's wedding anniversary just two weeks away, Morrison couldn't help but think how perfect the timing was. And when they returned the ring, Kirk couldn't believe it at first, but cried tears of joy after being reunited with her special memento.