Yulissa Arescurenaga went to her first Zumba class in 2008. After the second one, she was hooked.
"Zumba is for everybody, everyone can do it," the 24-year-old told TODAY. "You don't feel like you're doing exercise. It's just like a party."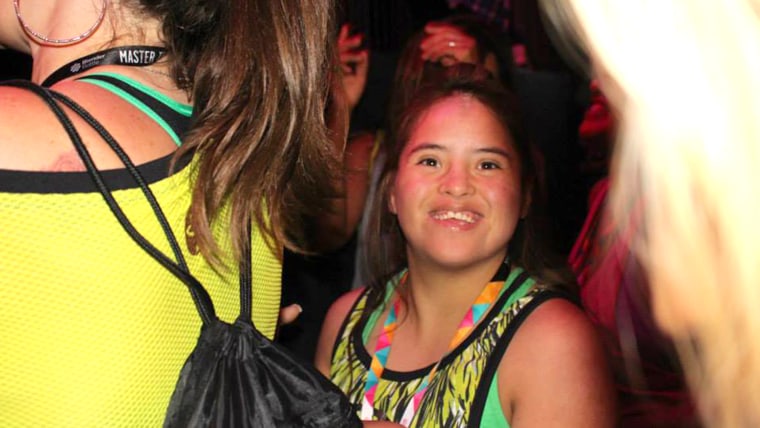 After catching the Zumba bug, Yulissa, who was born in Lima, Peru, and lives near San Francisco, would practice in the house all the time, for as many as six hours a day.
RELATED: High school senior with cerebral palsy walks for the 1st time to get diploma
She told her family she dreamed of becoming an instructor one day.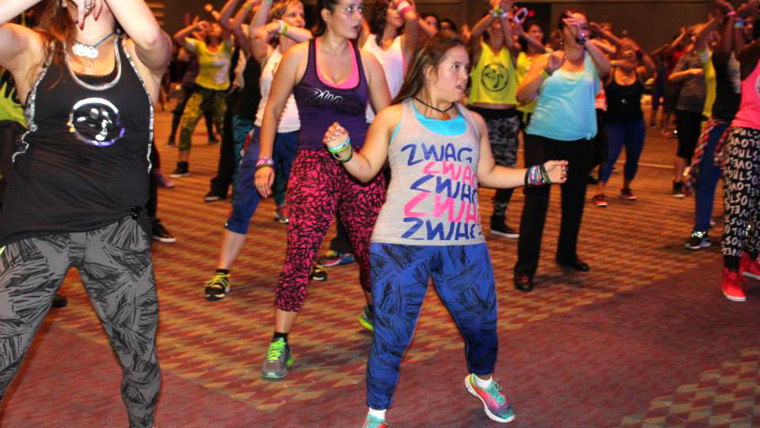 And in 2012, she accomplished her goal. It's thought that she's the first person with Down syndrome to become a certified Zumba instructor in the U.S.
RELATED: Family stands up for brother with Down syndrome working at restaurant
TODAY tried to find out for sure, but Zumba referred questions about her story to their legal team, who has not responded to messages.
Her mother, Marlene Palomino, told TODAY her daughter is entirely self-motivated and that being a Zumba teacher has made her so happy.
She simply lights up when the music starts, Palomino said.
"She loves to put a smile on people's faces," Palomino, who primarily speaks Spanish, told TODAY.
Yulissa's accomplishment recently gained wider attention after she traveled to Alaska to lead two days of dance classes there, the Alaska Dispatch reported.
Palomino said its important to her to share her daughter's story to inspire others and to show the world that people with Down syndrome are capable of so much.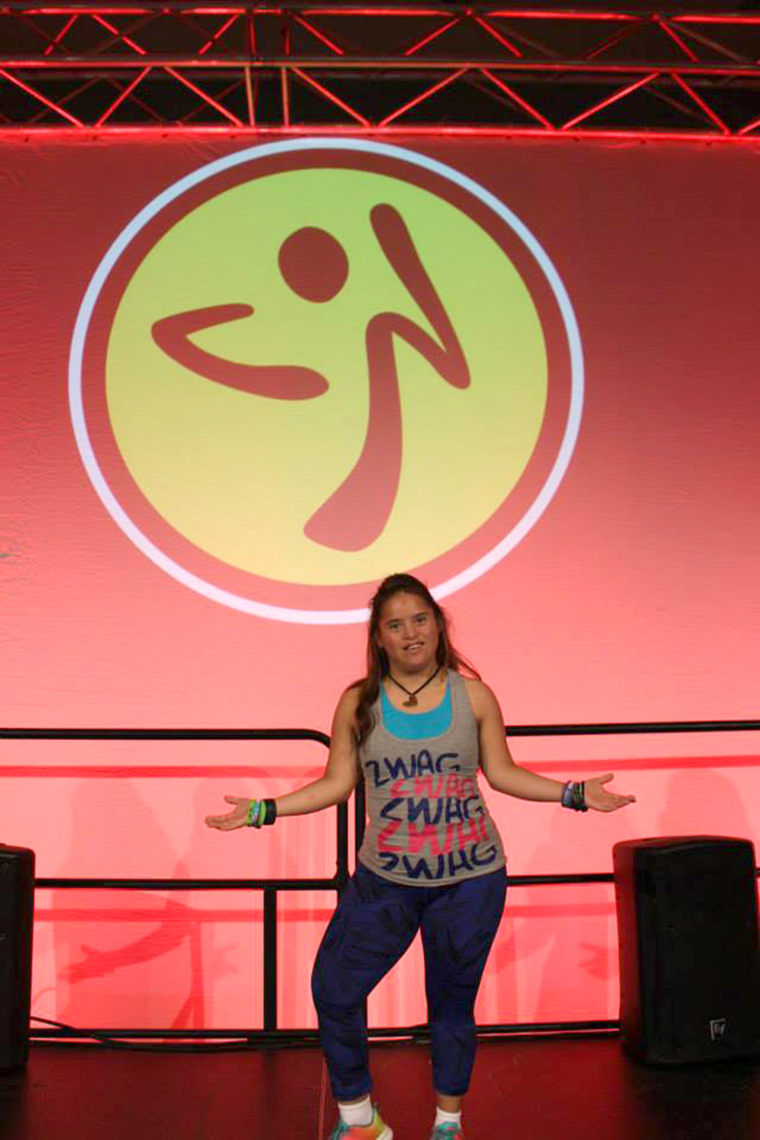 Arescurenaga now teaches multiple classes, anywhere from around two to five at a time, and she even teaches one for people with disabilities.
Many of her classes have ended now that the school year is over, but her mother says they will start up again when school does — and she'll keep putting smiles on people's faces.