A spectator struck by an errant golf shot at the Ryder Cup last week spoke about being permanently blinded in her right eye while also criticizing tournament officials.
Corine Remande, 49, suffered a life-altering injury when a tee shot by three-time major champion Brooks Koepka struck her in the eye on Sept. 28 in the first round of the tournament at Le Golf National club just outside Paris.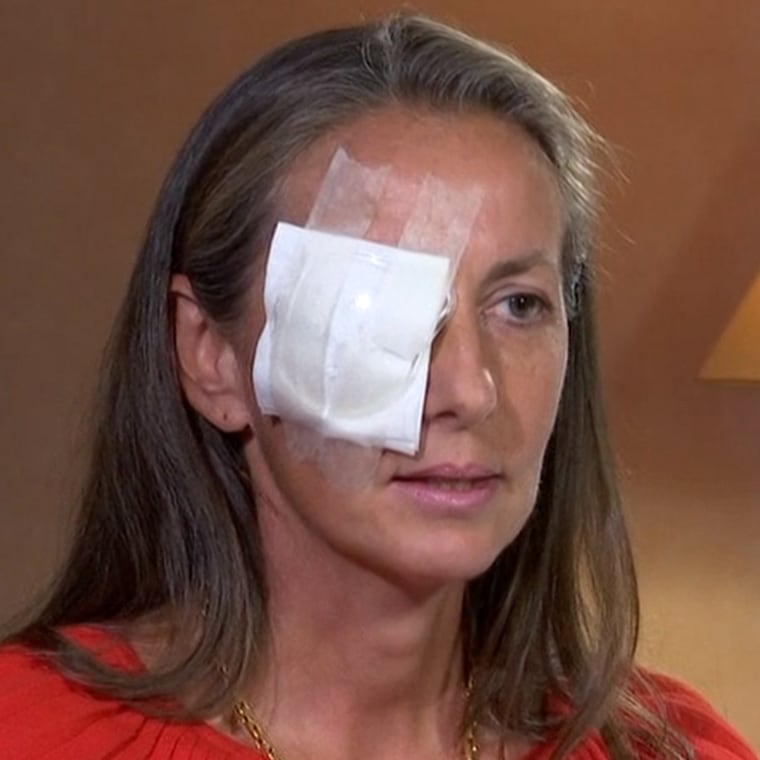 "When the ball hit my eye, all my eye exploded,'' Remande told NBC News on Friday. "And immediately my sight is finished for me. My first question is how to live now with only one eye?"
Remande, a French woman who traveled from Egypt, where she lives, with her husband to watch the tournament, said she is determined to sue the tournament organizers.
She claims there was no verbal warning from course marshals about an errant shot and there was a lack of safety warnings around the course. She also said officials did not check on her or visit the hospital.
"From the player there is no fault,'' she said. "I am just angry about the organization and all the marshals."
Ryder Cup officials refuted those claims, telling NBC News that the marshals shouted a verbal warning, tickets to the event warned of the inherent risk, and they came to assist Remande after she was struck.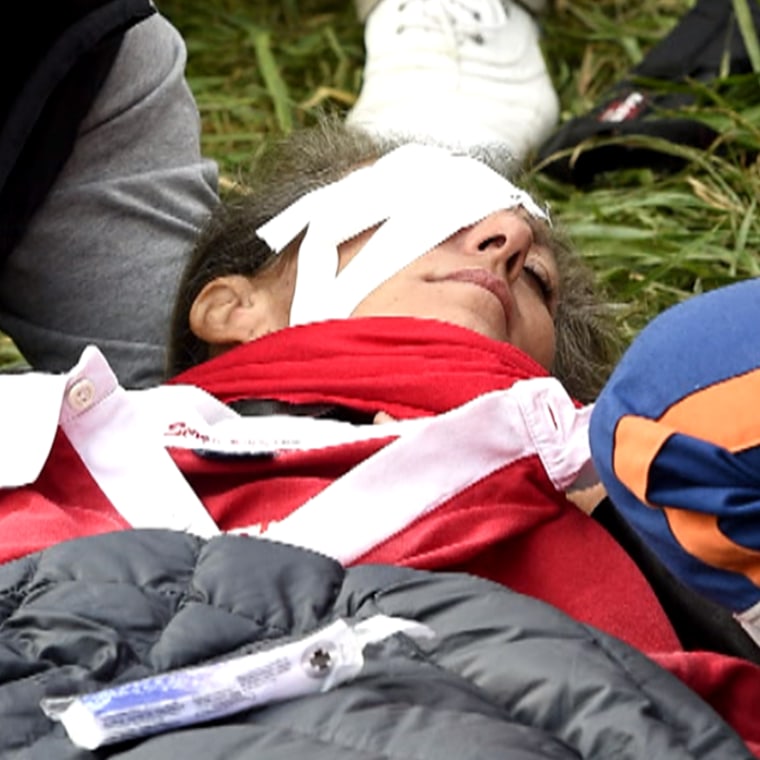 She also feared being trampled in the immediate aftermath of being hit by the ball because of a horde of people following Tiger Woods who were approaching the area.
"What shocked me too was that the spectators were taking pictures of me, but no one was calling for help,'' she told Agence France-Presse.
Koepka was told what happened after that day's round was over. He spoke about the incident on Wednesday at a news conference in Scotland ahead of this weekend's Alfred Dunhill Links event.
"There's nobody that feels worse about this than I do,'' he said. "It's a tragic accident what happened. I'm heartbroken, I'm all messed up inside. Definitely in my career it'll be the one shot that I'll definitely regret."
Remande's husband, Raphael, had to break the news to her that she was blinded in her right eye. The doctor told him that if the ball had hit her head in a different place, she could've died.
"It was a difficult time for sure,'' he told NBC News. "It's still difficult. I had to inform Corine, and it was very difficult at this time. But she was stronger than me at this time."
Remande was reminded of her ordeal when another spectator was struck less than a week later, this time on Thursday at the Alfred Dunhill Links Championship. A woman was hit by a tee shot from Tyrrell Hatton and was treated on the course, receiving stitches for a gash on her forehead.
"I don't want to change the rules of golf, but I just want to improve the safety rules,'' Remande said.