When Kasey Bergh sent a text message to the wrong number three years ago, she never would have guessed it would be her future husband on the receiving end.
Bergh, from St. Louis, was in Denver on a business trip and had trouble connecting with her coworkers when she decided to reach out to one she hadn't spoken to in a while. Apparently he got a new number since they last spoke, and Henry Glendening was now the proud owner of his old one.
"Hey it's Kasey. I was supposed to connect with Maria at the park but her plane was delayed so I'm at the Westin. Wanted to see if I could connect with anyone else," Bergh's text message read.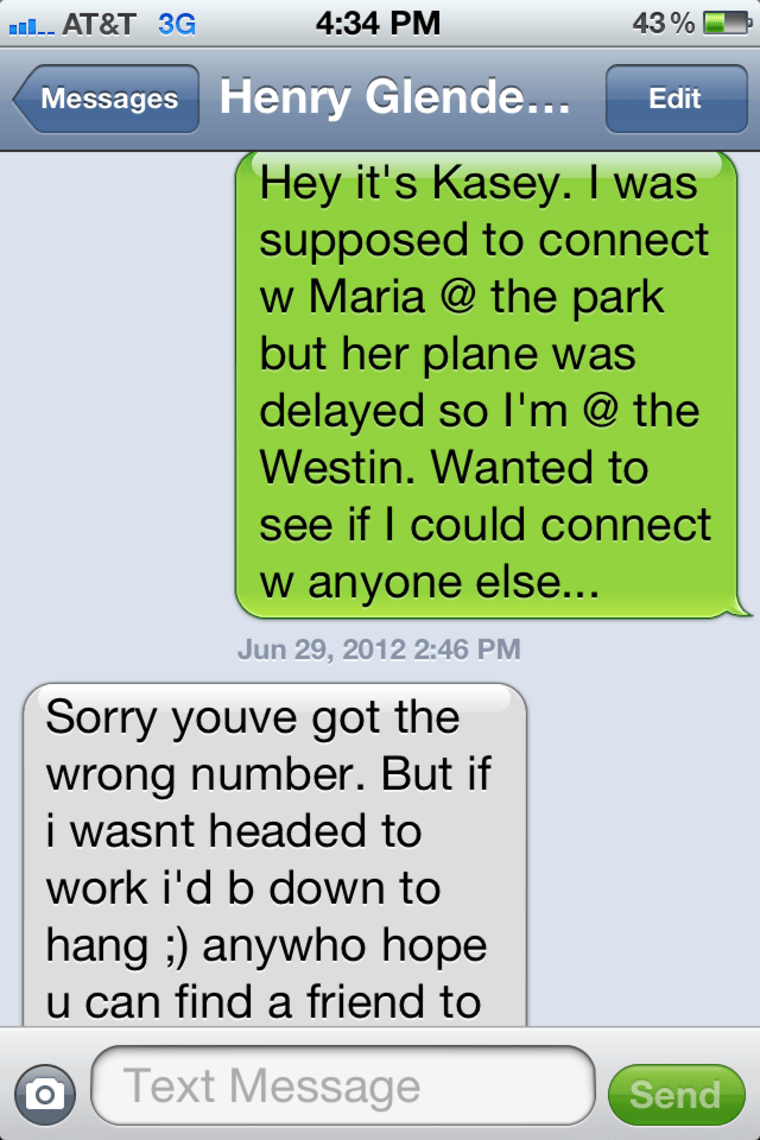 "Sorry you've got the wrong number, but if I wasn't headed to work I'd be down to hang," Glendening replied.
He wished her luck and thought he'd never hear from her again, but she wanted to keep talking.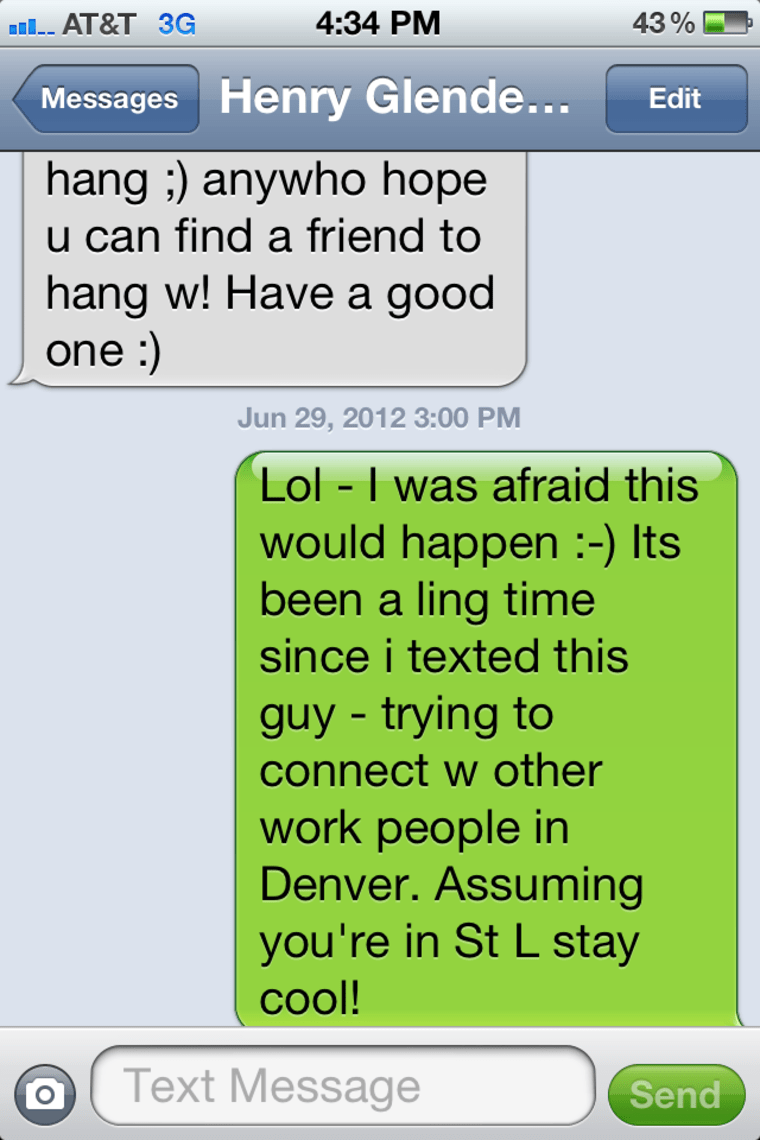 "I was in this really crazy place of frustration because I couldn't find any of my colleagues," Bergh told TODAY.com. "Ordinarily I would've just said sorry and it was nice meeting you, but the only person in the world I was able to reach seemed to be this stranger."
Over the next few days, they talked non-stop about their interests and found out that they were both really spiritual people. They felt so connected that they forgot all about the 30-year age difference (Bergh is 53, Glendening is in his mid-20s).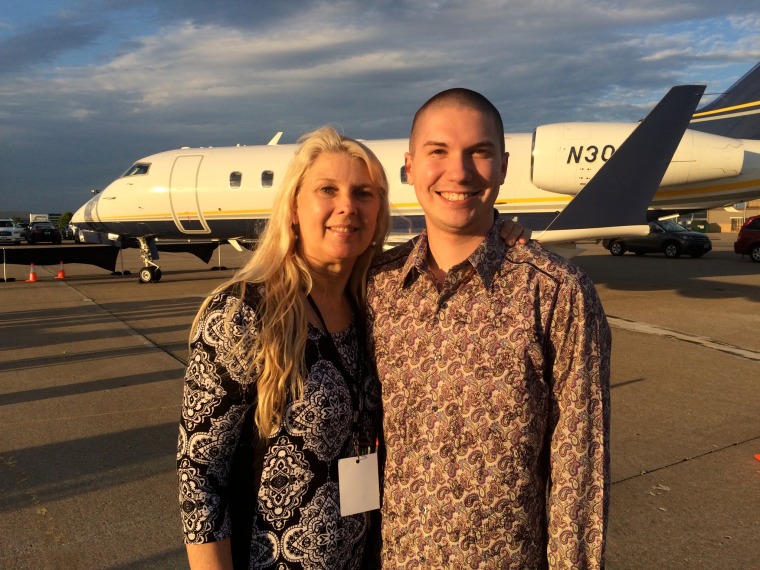 They eventually arranged to meet for coffee when Bergh got back to St. Louis, Missouri, which is where Glendening lived as well.
"I felt like this was someone I had known for years," Glendening told TODAY.com. "We already knew so much about each other at that point and it was kind of weird, but we felt like old friends right off the bat."
They were both planning to attend the same concert with friends the following week and when their friends conveniently backed out, they found themselves on their second date.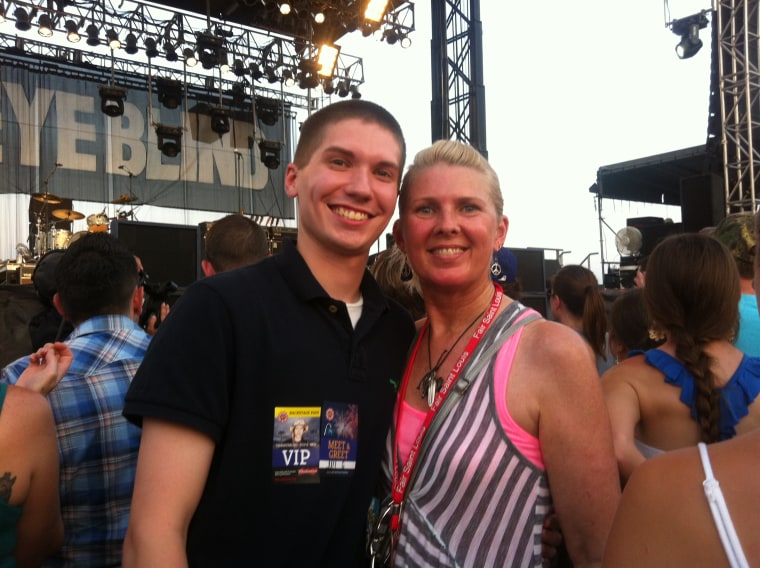 Since Bergh's initial text was sent on June 29, 2012, Glendening thought it would be romantic to propose on the same day in 2014. They continued the tradition and got married on June 27, 2015. They would have picked the 29, but it fell on a Monday.
"Sometimes I just look at him and say, 'Thanks for answering my text,'" Bergh said.