Gather 'round, my bruhs and fur babies, it's beer and wine o'clock and I have awesomesauce news. No manspreading and try not to get hangry, because after this we'll go to a cupcakery for some fast-casual food, mkay?
No, that isn't a quote out of "A Clockwork Orange" — this is how we're speaking these days. Those words have become so common that they've all been added to the latest edition of the Oxford English Dictionary, which with over 600,000 words and phrases is the most complete compendium of the English language that exists.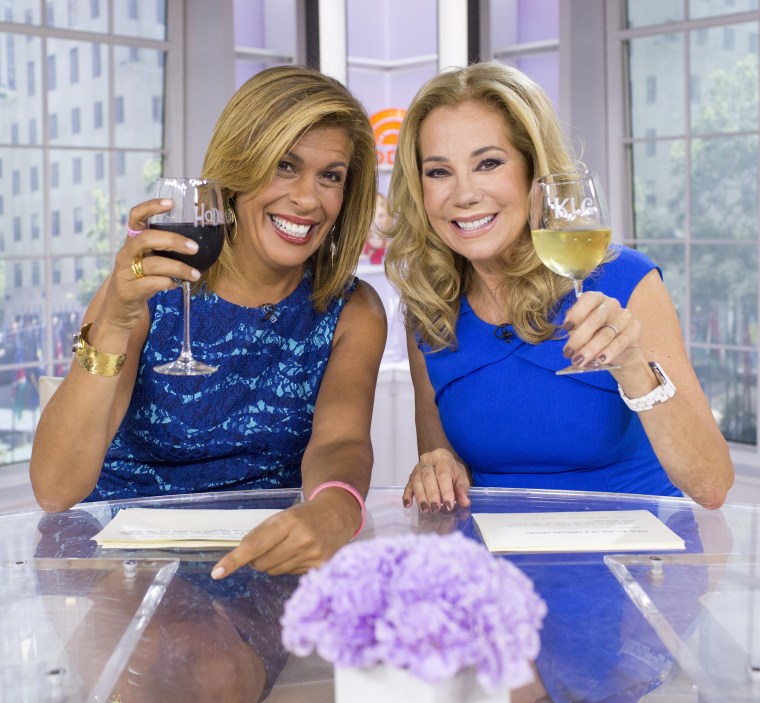 We're quite sure the inclusion of "wine o'clock" will amuse and delight TODAY's Kathie Lee Gifford and Hoda Kotb, who rarely anchor the fourth hour without something to imbibe. But we know for certain that the creator of the phrase "manic pixie dream girl" is delighted, as he tweeted about it on Thursday morning:
Film critic Nathan Rabin invented the concept in 2005 to describe Kirsten Dunst's character in "Elizabethtown," and it took off from there. (Don't think that coining new terms is a moneymaking job, though: Rabin recently spoke with TODAY.com about relocating his family to his in-laws basement.)
But if all of these words are just going over your head, here are a few of the additions, defined:
awesomesauce (adj.): Excellent
beer o'clock (and) wine o'clock (n.): whatever time of day you start drinking beer or wine
bruh (n.): a more casual way of saying "bro" to refer to a guy friend
cupcakery (n.): a store where you get cupcakes
fast-casual (adj.): a self-service, high-quality restaurant where you get made-to-order meals that is more costly than a fast-food restaurant
fur baby (n.): a person's coddled furry pet
hangry (adj.): what happens when you get so hungry you turn irritable
manic pixie dream girl (n.): a character, usually in movies, who is over-the-top perky and quirky and whose main use is to help a male character get more out of life
manspreading (n.): when a man sits down and opens his legs wide apart in a way that eats up the seats or spaces next to him
mkay (exclamation): "OK," but a more mumbled version, usually added to the end of a statement
So get to revising your vocabulary now!