When TODAY.com posted the story of Mary Kate Smith — a Mississippi homecoming queen who also happens to be the kicker on her high-school football team — fans on TODAY's Facebook page were quick to share their own photos and anecdotes of girls on the gridiron.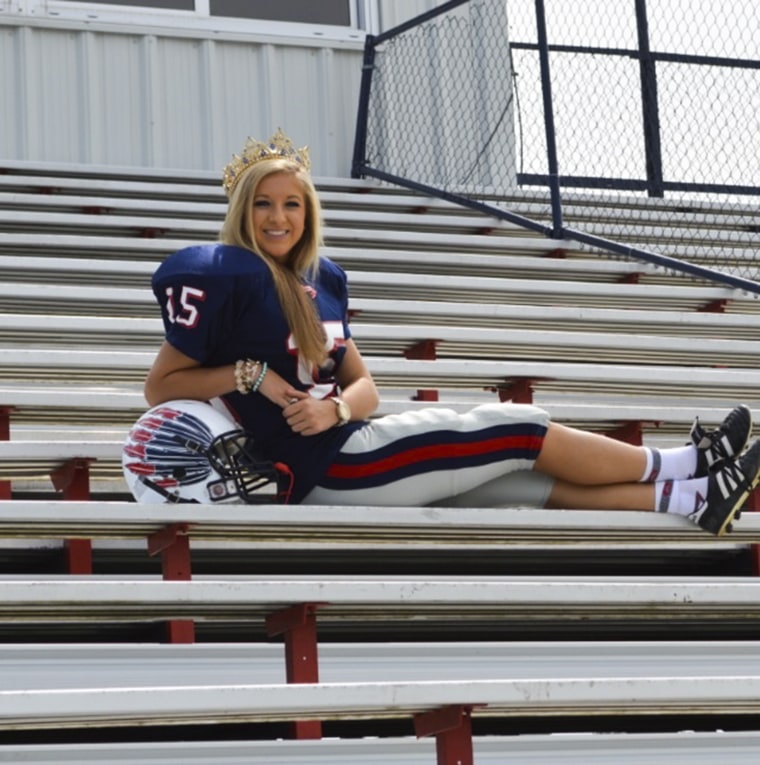 Kaitlyn Warner found Smith's story eerily similar to her own: "She even has my [jersey] number!" she wrote beneath a photo of herself in her No. 15 uniform for the Mackay High School Miners in Idaho, sporting eye-black and a crown while holding a rose.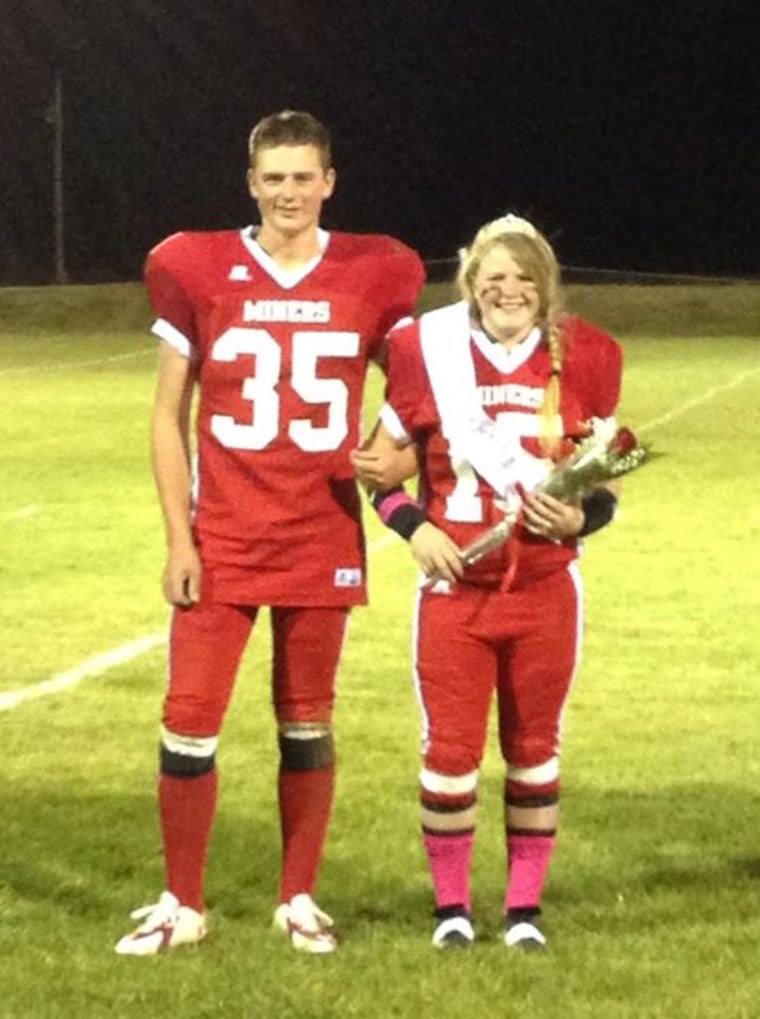 Heather Hudnall Butzer also knew someone who'd achieved the two-for-one feat. "My cousin Emily Krause did the same thing a few years ago at Trinity High School in Garfield Heights, Ohio," she wrote.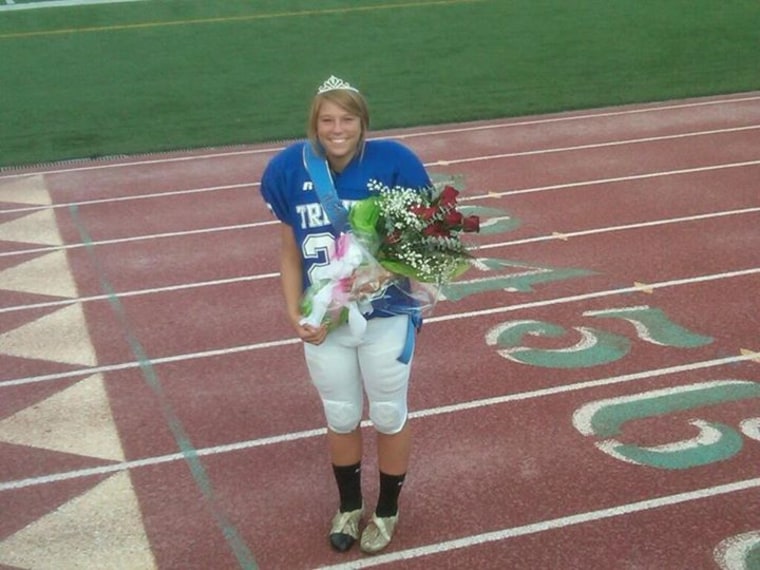 Cristi L. Atlum said her daughter could relate, too. "Small town, Tennessee school," Atlum wrote. "She now attends college on academic and athletic (dual soccer and softball) scholarships. Her motto: always believe!"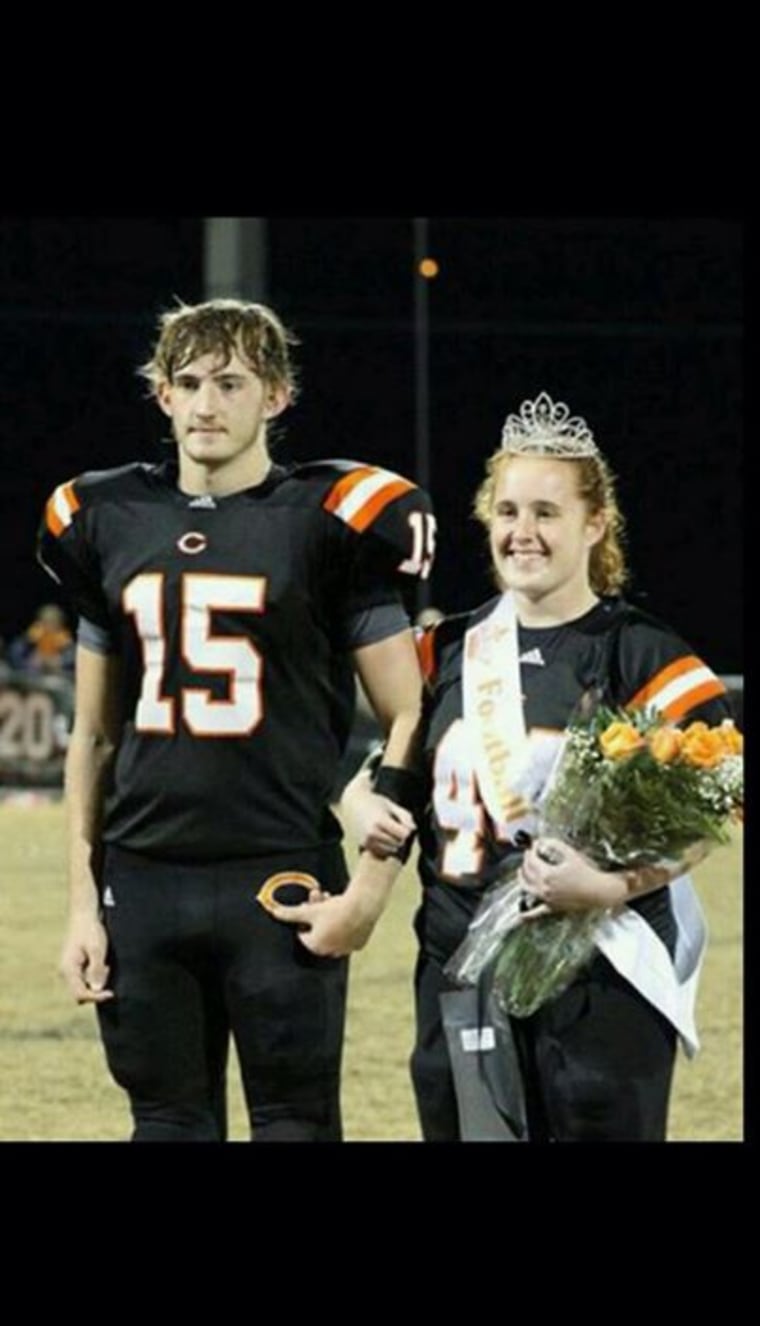 Nicole Upshaw Land says her daughter has also won on and off the football field. "She has also won many beauty pageants and she dominates on both the football and softball field," she wrote. "I LOVE watching her do her thing. She loves it and I will support her for as long as she wants to play!"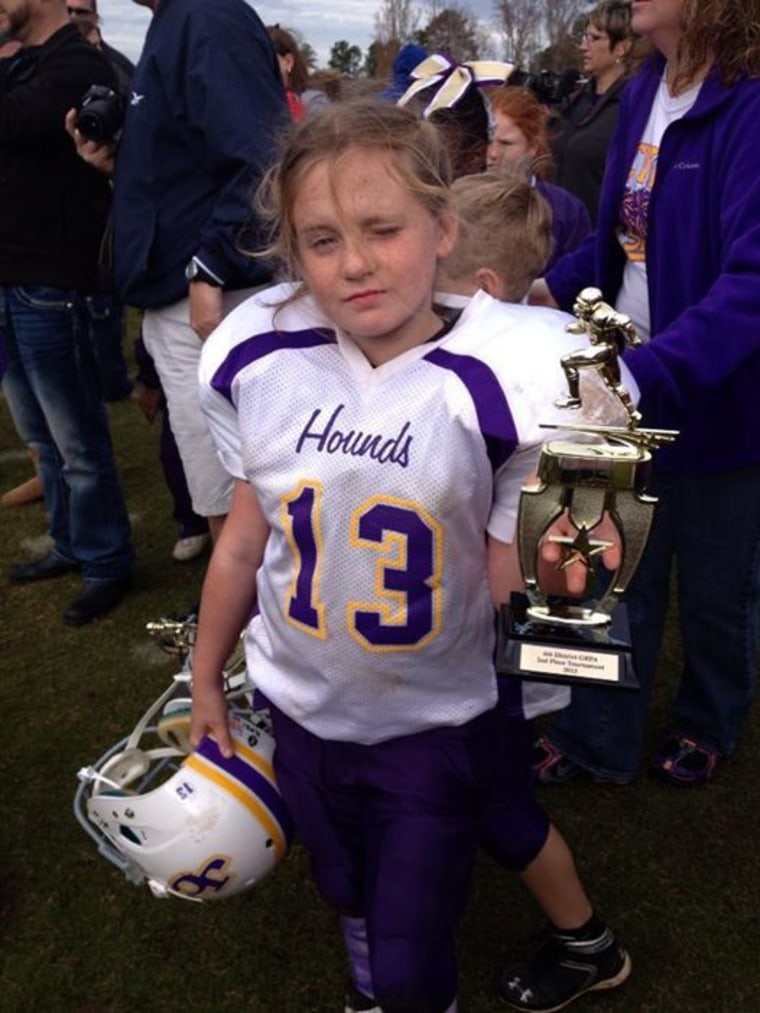 Smith's story prompted Tara Myer to talk about her daughter, Jaycee, who has played football since she was 4, and wears the same No. 15 on her jersey for the varsity squad in Niles, Michigan.
"Last year as a freshman in high school she was asked to come to a football practice and show the coach that she could kick," Myer wrote. "She made history in our little town. It is not being a girl on the football team, it is about belonging to a team. She has been tackled and knocked down but it has not changed her mind about playing because her teammates are there for her as they are for each of their teammates. The Vikings are three games into their season and are sitting at 3-0 and it is great to see my daughter out there for the second year. She has amazing coaches, the best teammates and a great community. She also plays volleyball during the football season."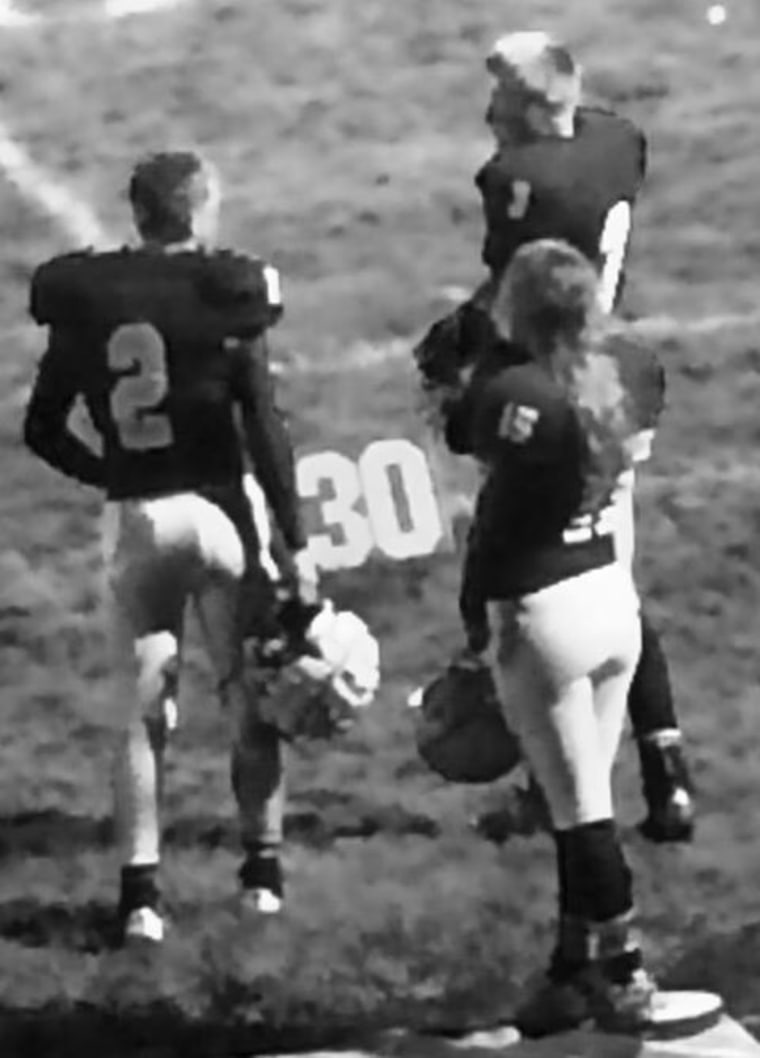 Smith also inspired Mary Fovel to share a photo of "my No. 15 after her last [football] game."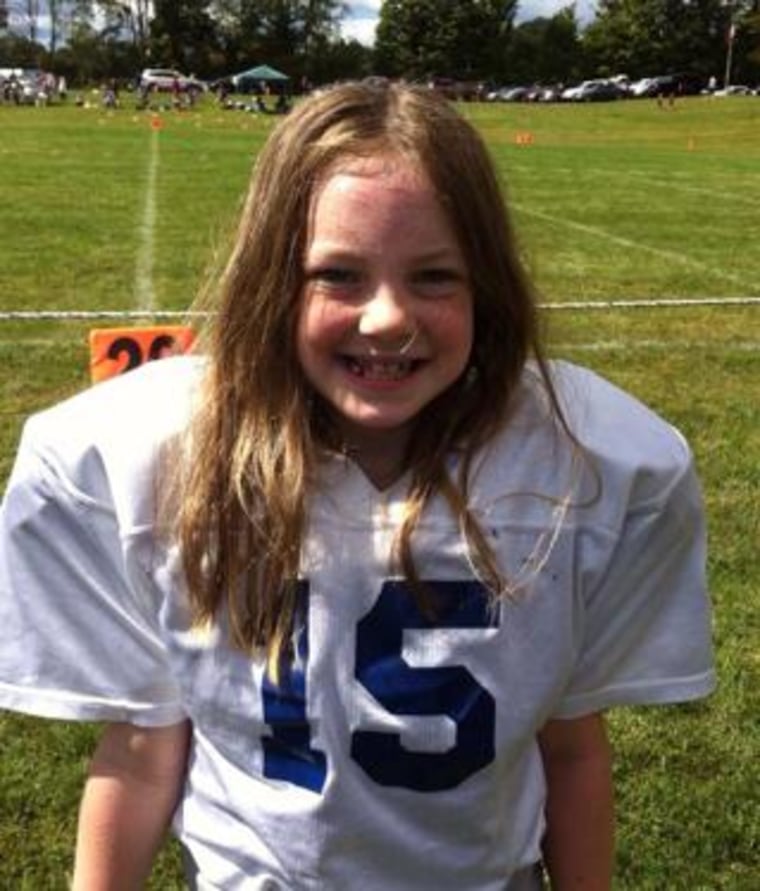 Marty Ambos posted a picture of his niece, Courtnee, who sports No. 9 for her Bears. Could the ones from Chicago be far behind?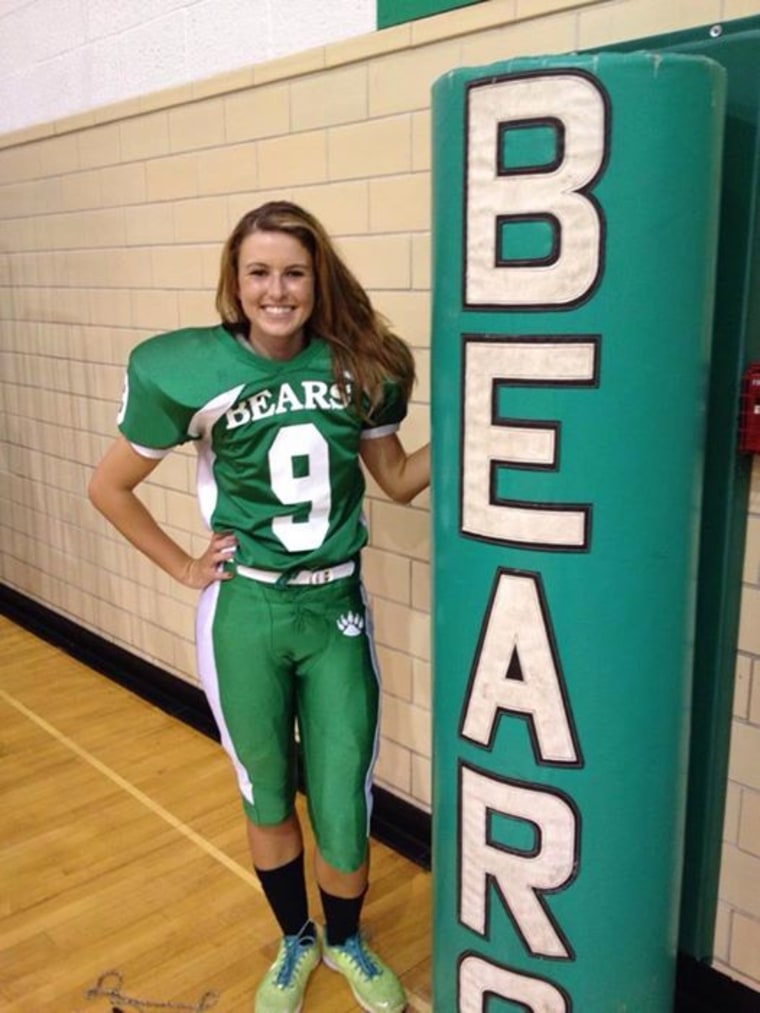 Jami Smith-Hunter's daughter "has been a lineman since 2nd grade" and plays for her high school squad. "Proud of our tough girls!" she wrote. "That's her #51, sacking the quarterback!"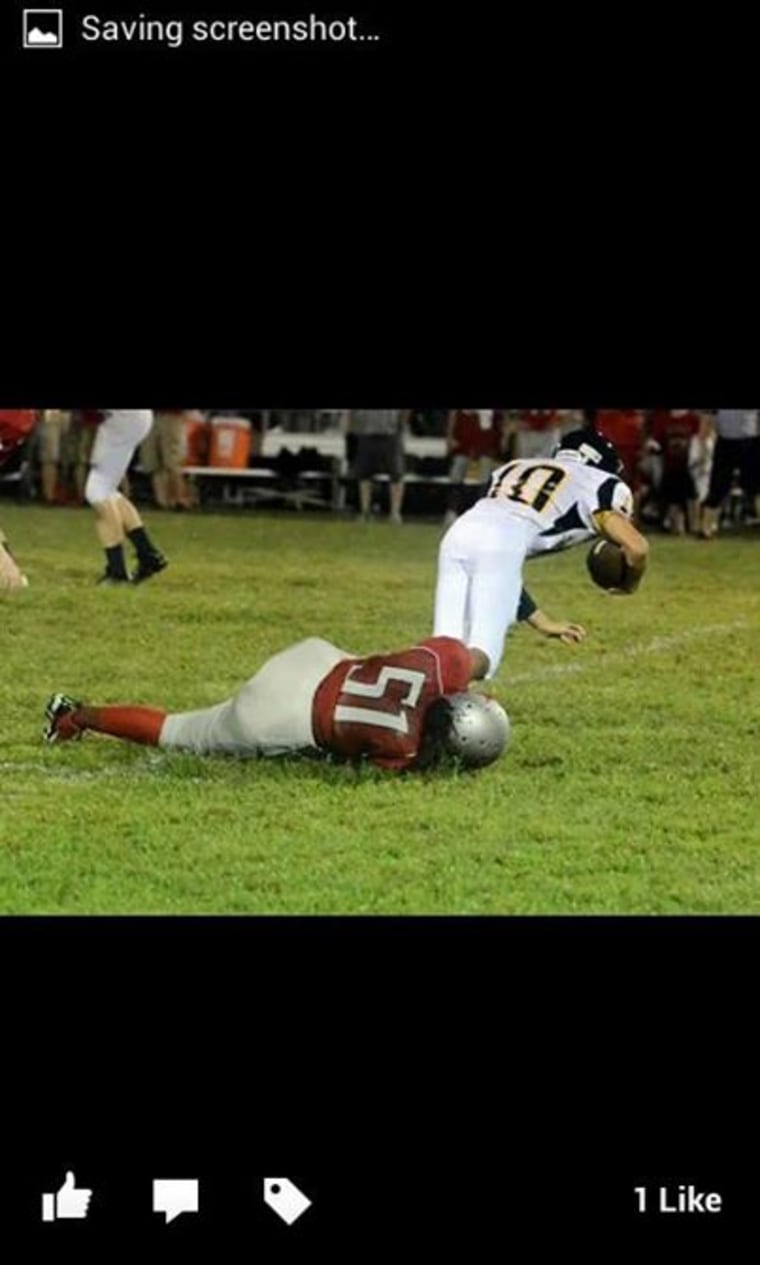 Kether C. Holland replied to Butzer's photo with one of her 7-year-old daughter in her pee-wee football uni and touted her nickname: "Icebox."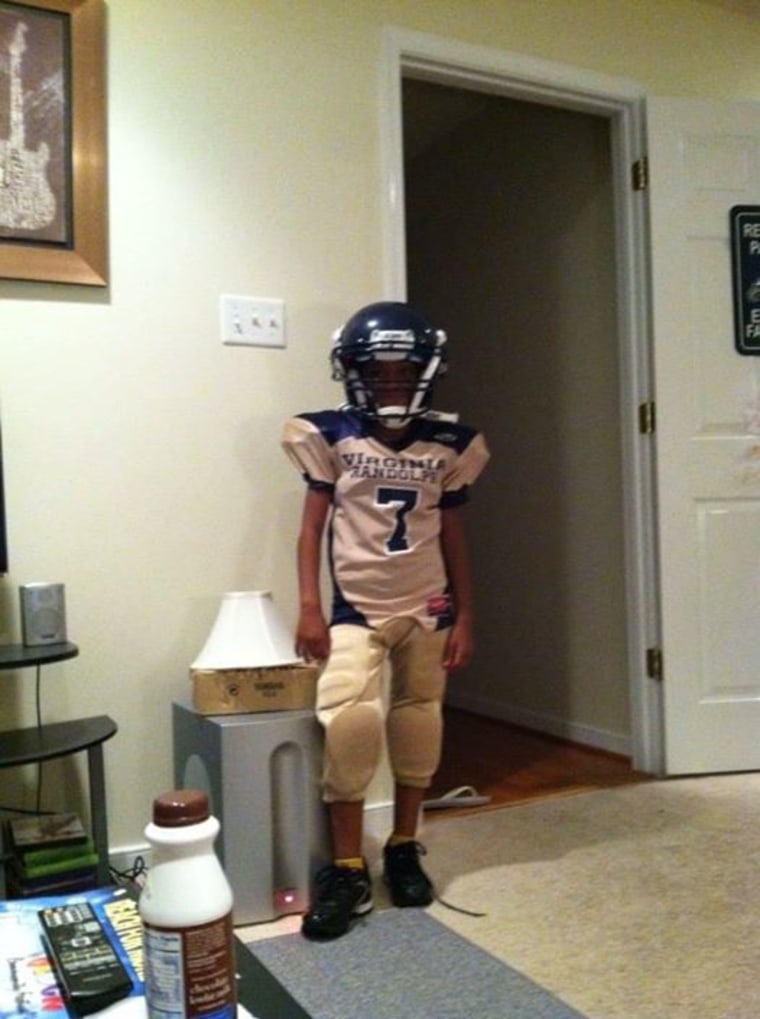 Joy Lampton posted a picture of her daughter, Morgan, an eighth-grader who plays defensive end and "makes her momma proud!"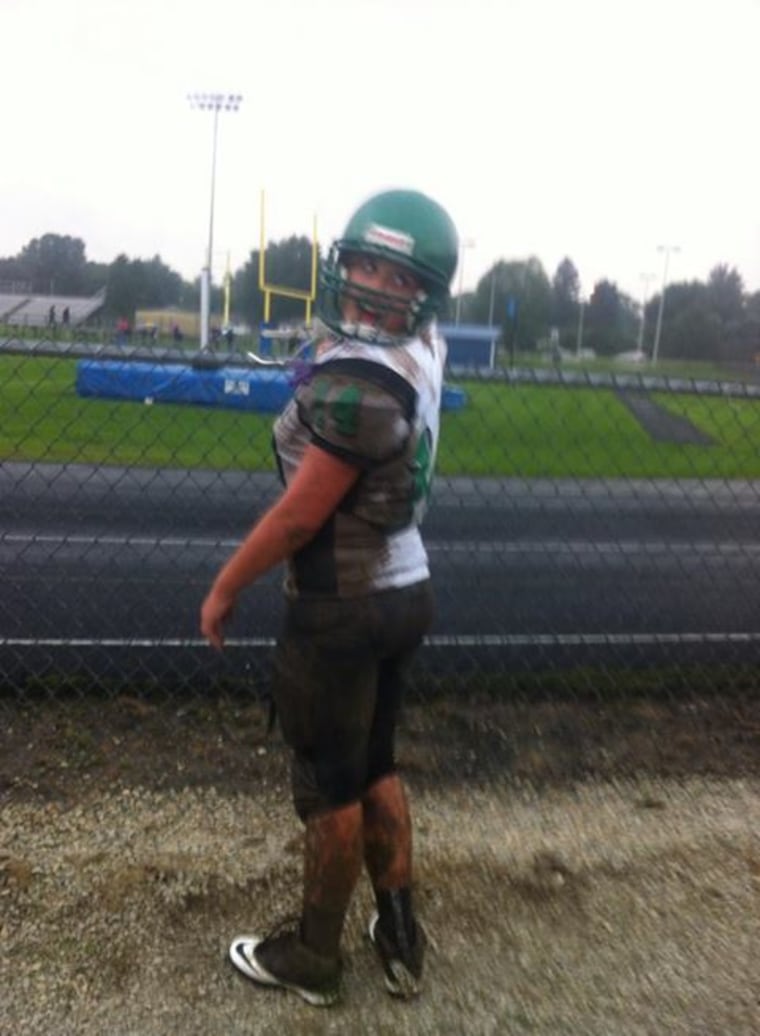 Posting a photo of her three kids in football uniforms, Jessica Lee Dorrance said her daughter "passed on cheerleading, cause she wanted to play football too!"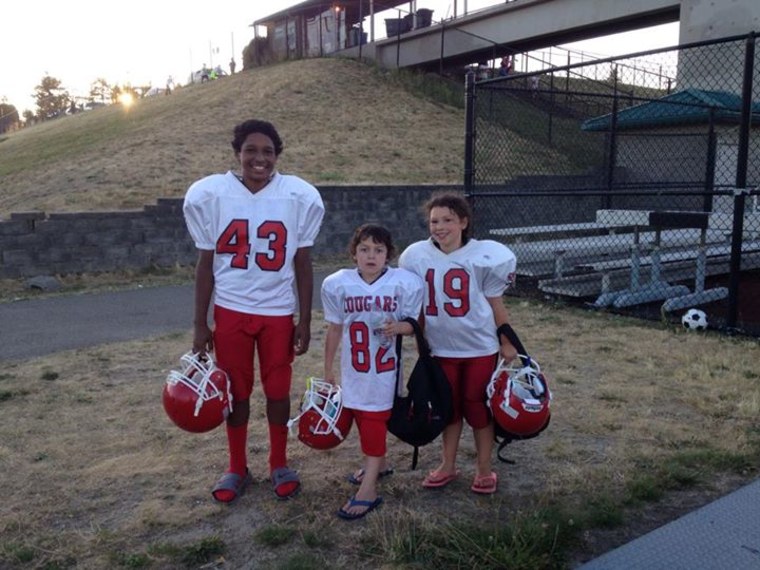 Sheyla Taina Salcedo shared a photo of a girl she says is the first to play in her league. "When I showed her this [picture]," she wrote, "her face lit up, couldn't believe someone so beautiful played football."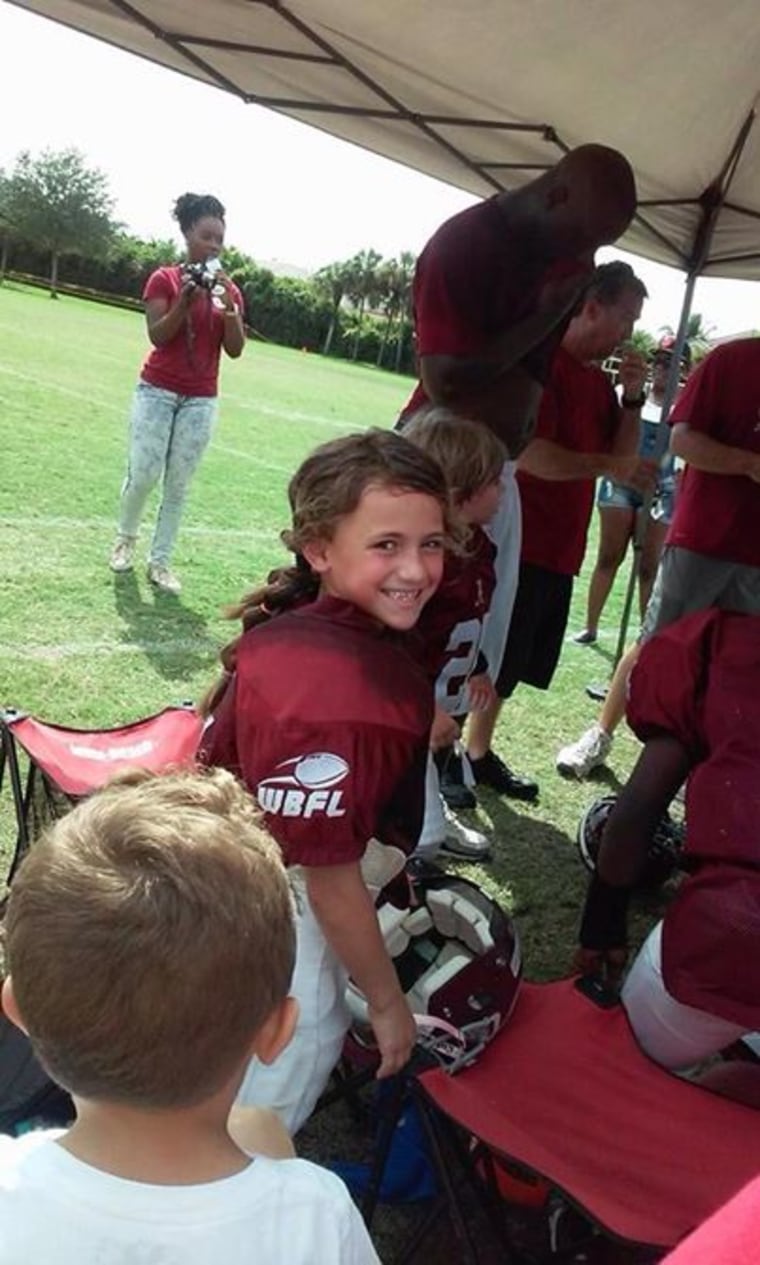 Do you have a football-playing girl in your family? Share your pictures here!
Follow TODAY.com writer Chris Serico on Twitter.