Walter James Palmer, the American dentist who killed Cecil the lion in Zimbabwe before returning home to Minnesota, will probably be forced back to Africa to face charges, a legal analyst said Friday.
"The likelihood is pretty good," TODAY analyst Lisa Bloom said on TODAY Friday.
Palmer, who has not been formally charged with a crime, sparked global outrage after killing one of the oldest and most famous lions in Zimbabwe during what officials say was an illegal trophy hunt.
RELATED: Betty White's sharp words for Walter James Palmer
Zimbabwe first has to file formal extradition charges, which it has said it will, and then appeal to the United States to start the process of seeking Palmer's return, Bloom said.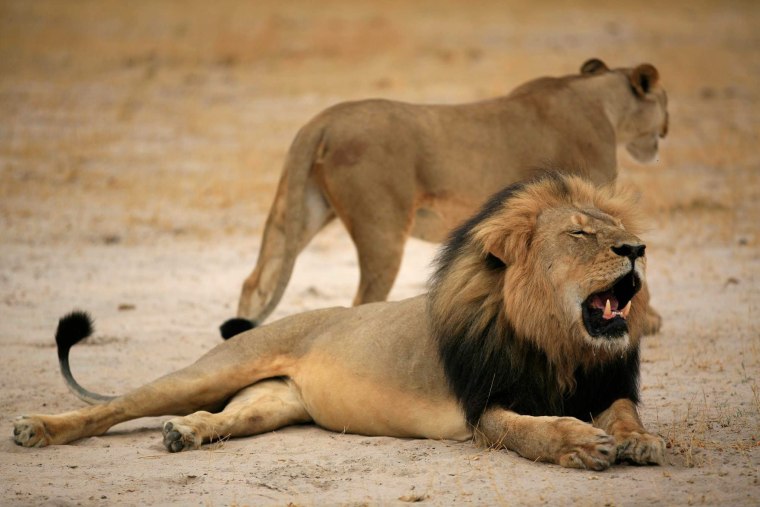 Palmer can then fight the extradition charges and has already indicated what he will say in his defense.
"We already know from his statement he's going to say, 'I relied on the local guides. I don't know Zimbabwe law. I trusted them, they let me down,'" Bloom explained.
Palmer has said he paid a Zimbabwean hunter, Theo Bronkhorst, to guide him on the expedition. Bronkhorst has been out on bail after pleading not guilty to poaching charges stemming from the hunt.
Bloom said the U.S.-Zimbabwe political relationship could be a factor in the process.
"Zimbambwe rates high for corruption, including corruption in the legal system on all kinds of international scales, so that's another defense that Walter Palmer could assert: 'My legal rights just aren't going to be protected here,'" she said.
Palmer also could argue that Zimbabwe has dragged its feet on the case, bringing up criminal charges after it attracted widespread attention, Bloom said. "Walter Palmer can say, 'I'm being the subject of a witchhunt. This happened July 1. Zimbabwe didn't see fit to extradite me then,'" Bloom explained.