Former First Lady Barbara Bush is fast becoming TODAY's favorite comedian.
She came on the show Friday to talk about her son, former President George W. Bush, who has brushed up on his artistic skills since leaving the White House in 2009. He paints landscapes, pets and even portraits of world leaders, like his dad, former President George H. W. Bush. His paintings are on display this month at the George W. Bush Presidential Library and Museum in Dallas.
"I tried to convey a sense of strength and kindness," he told his daughter, TODAY correspondent Jenna Bush Hager, in an interview that aired Friday. "I am so fond of your grandfather." 
But President Bush didn't dare show it to anyone, fearing a direct, tell-it-like-it-is answer from his very outspoken mother. So Mrs. Bush got a chance to critique it on Friday.
"A little early, no?" she quipped to Matt, Savannah and Jenna after waking up in the wee hours of the morning to appear on the show.
"That's my husband?!" she asked with a smile when they showed the portrait. 
Despite the early hour, she was just having a little fun, and gave her true thoughts on her son's work: "I like it very much!" she said.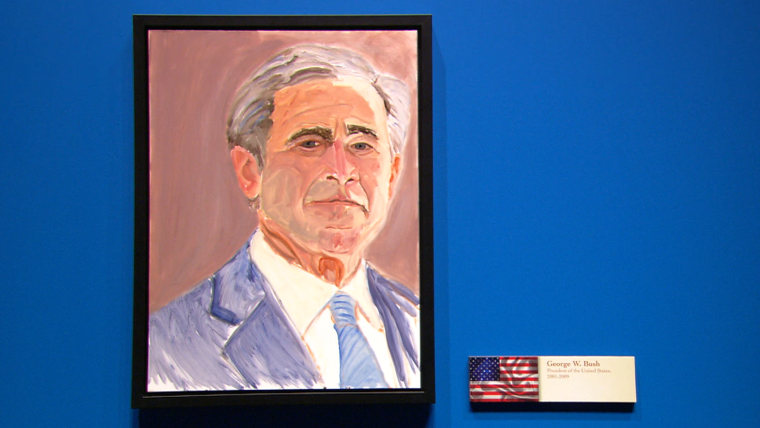 Still, Mrs. Bush told Matt told she will "absolutely not" pose for George W. 

"As good as he is, it might look like me!" the witty former first lady added.
The interview was a short one, Mrs. Bush was quick to point out.
"You mean this is it?" she told Matt and Savannah at the end of the two minutes. "I got up at 4:30 for this?!"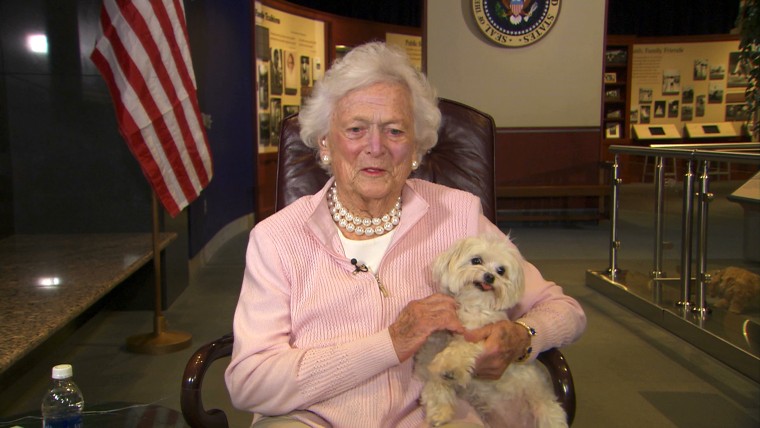 It wasn't Mrs. Bush's first time cracking jokes on TODAY.
In 2011, Jenna and her grandfather got emotional after reading a love letter George Sr. had written to Mrs. Bush. Her response: "You know what, you could be speaker of the house!" (referring to John Boehner's often tearful disposition).
Last year she rejected the idea of a presidential run for her other son, Jeb Bush: "We've had enough Bushes in the White House," she said on TODAY.
Follow TODAY digital dude Kyle Michael Miller on Twitter.