Shelly Golay knows her husband's love for her lives beyond the grave.
The Wyoming widow was surprised last week, two days before Valentine's Day, when a dozen roses arrived at her office. The delivery had been arranged by her late husband, who died last year from brain cancer.
The card read: "Happy Valentine's Day Honey. Stay Strong! Yours forever. Love Jim."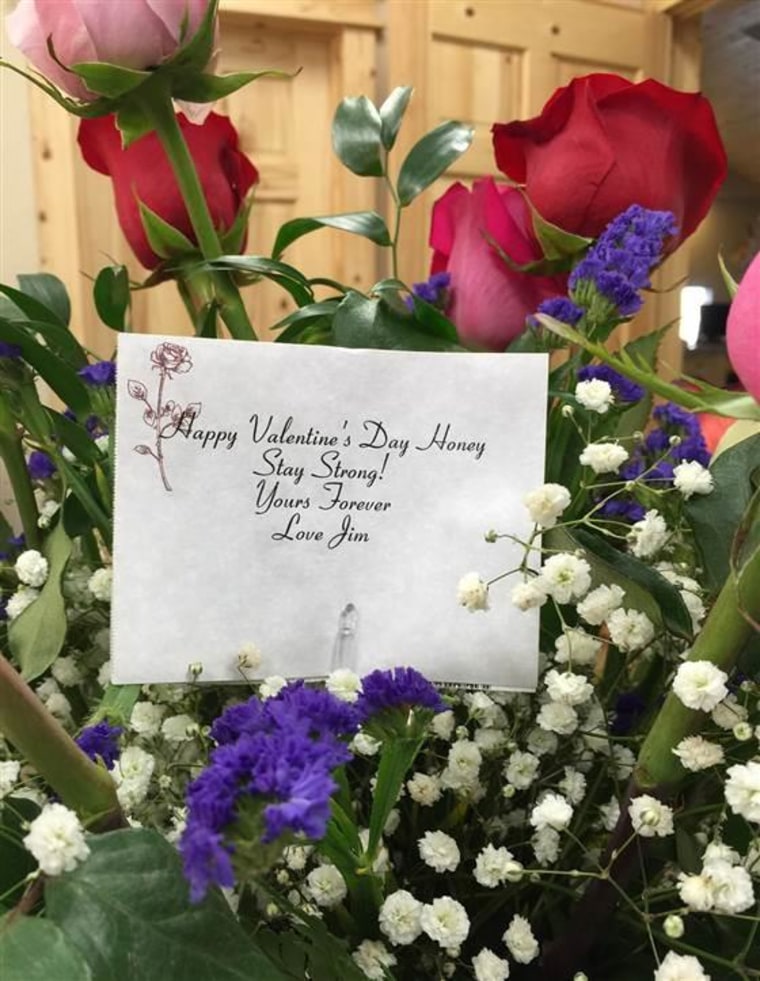 At first, Golay thought it was from her children, but each denied sending the bouquet. Then she turned the card over and saw her husband's cell phone number, so she called the flower shop.
"They confirmed Jim had set it up last February. He had set up for me to have Valentine's Day flowers for the rest of my life," Golay told TODAY.com. "I just started bawling. I couldn't believe it."
Jim Golay was diagnosed with cancer in April 2012, on Easter, said his wife, who described him as "the rock of the family."
"It was inspiring to be around him. I called him my Ironman because when he went through chemo, he didn't act like a chemo patient. He'd get out of there and go golfing or we'd go snow machining," she said.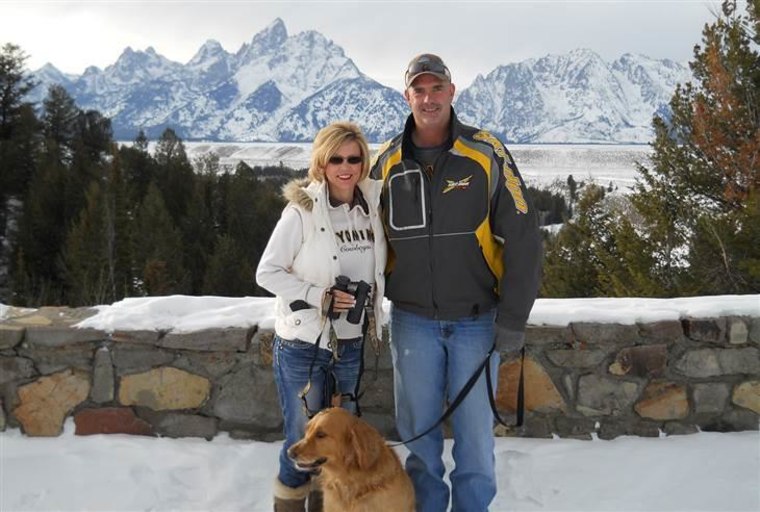 The couple had been married for 28 years when he passed away in June 2014.
When Golay saw the flowers, she was caught off guard but not completely surprised. It was just like Jim to arrange for something like that, she said.
"That's what was so amazing about that gift: Even though he had died, he had found a way to love me eternally. No matter what. There were absolutely no boundaries in love for him at all," she said. "That was crazy. He was still trying to care for me, still trying to love me and still wanting me to know how much he loved me."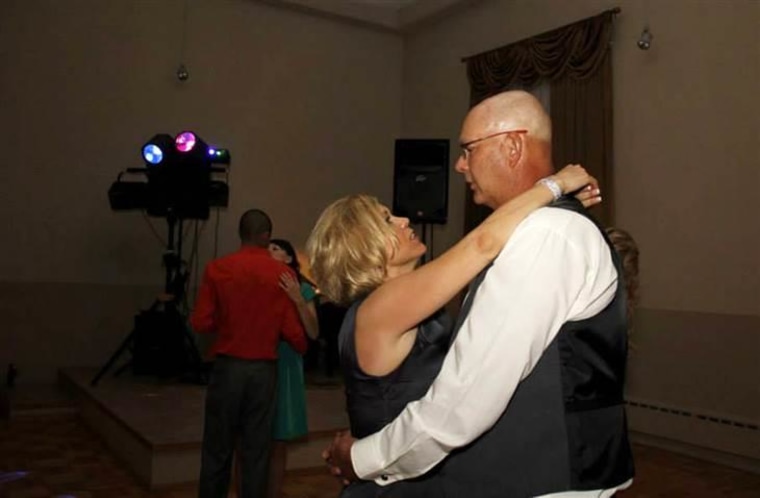 Phil Monroe, a manager of Nate's Flowers, confirmed the Casper floral store has a standing order to deliver a dozen assorted color roses every year for Valentine's Day. He said all future orders have been paid for.
Because the shop handles thousands of standing orders for anniversaries, birthdays and other occasions, the employees didn't know about the circumstances of Golay's order until she called to ask about it.
"This is such a feel-good story. We're fortunate and blessed he chose us to help him grant wishes for his wife," Monroe said. "I'm just sorry we ruined the surprise for her."
Golay said her children were just as shocked as she was by their father's sign of everlasting love. "My daughter couldn't stop crying," she said.
Golay said she and her husband lived out a fairy tale romance and often joked about how Jim was her knight in shining armor and she was his "little princess."
"That's how it was from the time we got married. Even our honeymoon was in Disneyland. It was fairy tale from the get go, my whole life really was," she said.
"Even though we didn't get the fairy tale ending, I truly believe it was an amazing journey and that God shared a gift with me and Jim and God shared well."
Follow TODAY.com writer Eun Kyung Kim on Twitter.