We've all heard the jingle from AT&T: "Your world. Delivered." And sure enough, they were able to do just that for Debora Taylor, 61, of Houston, Texas, by helping to reunite her with a precious memory of her late husband.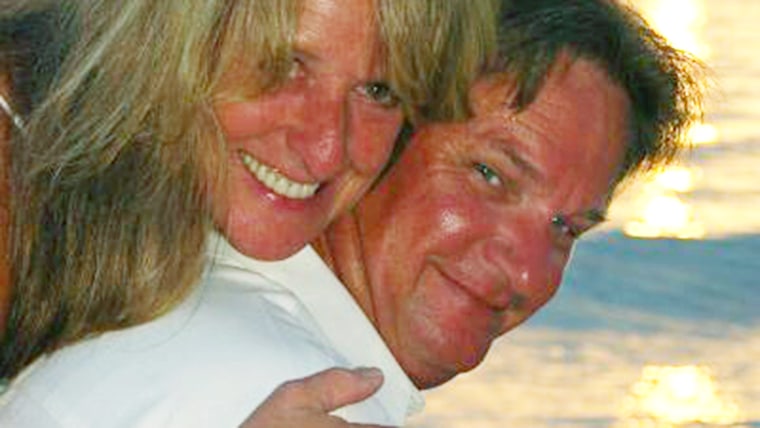 Debora said goodbye to Hank Taylor suddenly in 2015. She had been dealing with her own health scare after being diagnosed with breast cancer in 2011. Four years into her battle, Hank began to complain of near-constant exhaustion. Knowing Hank was a smoker and a volunteer firefighter who was frequently exposed to extreme conditions, Debora begged him to get a CT scan, but the doctor refused to do the expensive test without any specific symptoms showing.
In September 2015, Hank was dragging a cooler across the sand on vacation when his back splintered. He was diagnosed with small cell lung carcinoma on Sept. 17 and he died in Debora's arms a month later.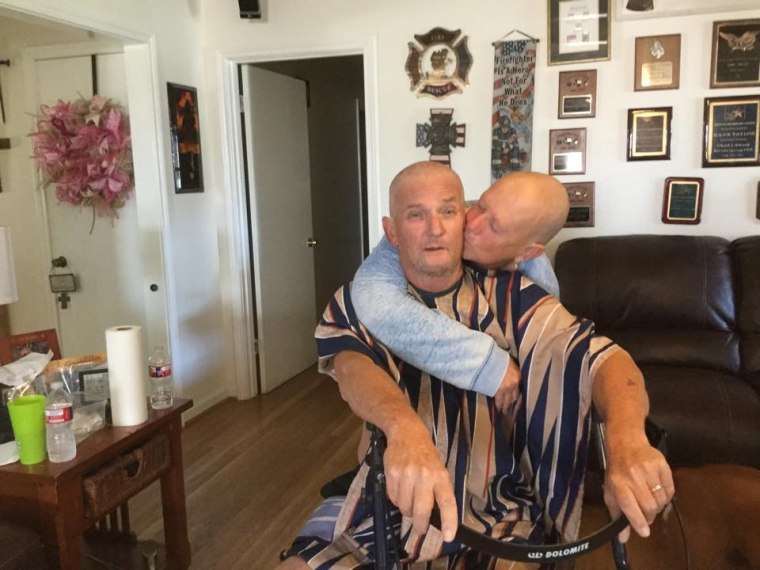 Still sick herself and having had no time to emotionally prepare for Hank's death, Debora was devastated. She did have one small comfort, though: a voicemail he had left her shortly before he died.
"It was just a silly voicemail," Debora told TODAY. "He was annoyed because he was on his way home ... and had to turn around and go back to ambulance duty ... He said he 'didn't know what damn time' he was gonna get home, and then he said, 'I love you, talk to you later.' And then he couldn't get the phone to turn off, because he was on Bluetooth. So you hear him say, 'If I could get off the damn phone!'"
The rawness of the message helped Debora hold tight to her memories of Hank through the tough months ahead. "He told me he loved me, and then he made me laugh a little," she said. "It was comforting to have that to listen to every night."
RELATED: Country singer Craig Strickland's widow pens heartbreaking essay about grief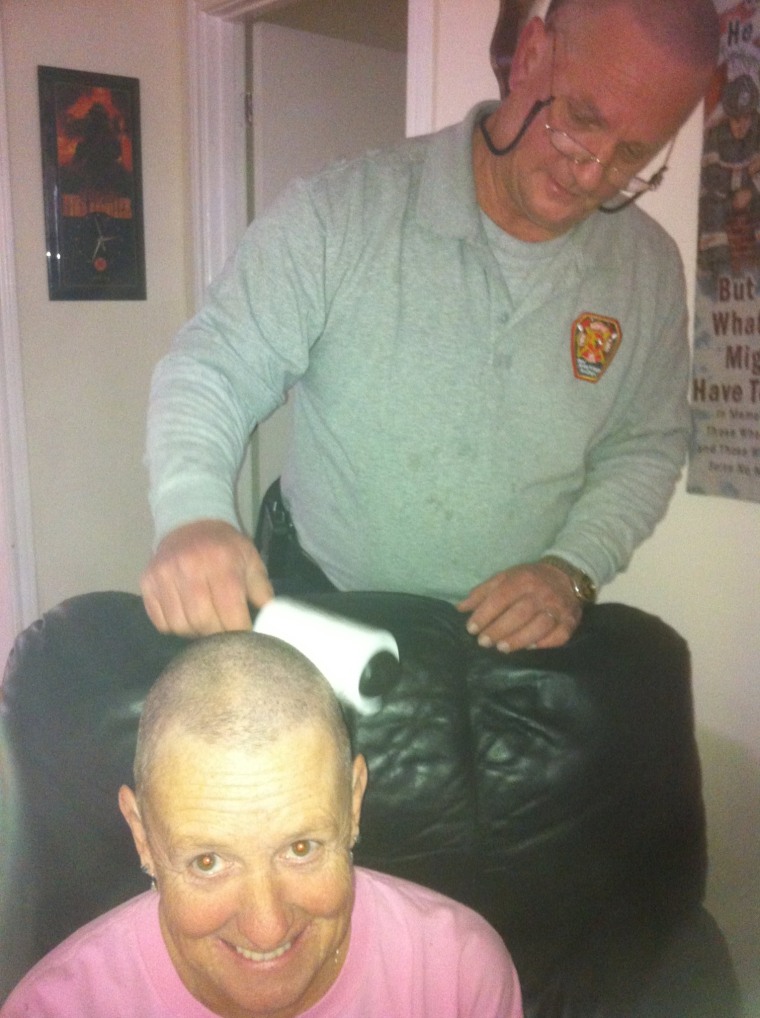 It proved especially consoling when Debora passed her momentous five-year anniversary as a breast cancer survivor. "He had been so supportive," she said. "They shouldn't have found my cancer when they did ... I always said, 'There's something important I have to do.' I had no idea it would be taking care of my husband."
As Debora moved forward, the voicemail remained a piece of Hank that she could revisit as needed. So when she decided to switch phone carriers last month, she had planned to record the voicemail as an audio file on her iPad. When she went to AT&T to end her service, the representative assured her that she would have two or three hours to retrieve it before the connection shut off.
"We stopped at Sonic on the way home and got a burger," Debora recalled. "I thought, 'I'm gonna eat my burger so it doesn't get soggy, and then record that message.' When I sat down an hour and a half later, it was already gone. I thought, 'The stupid burger!'"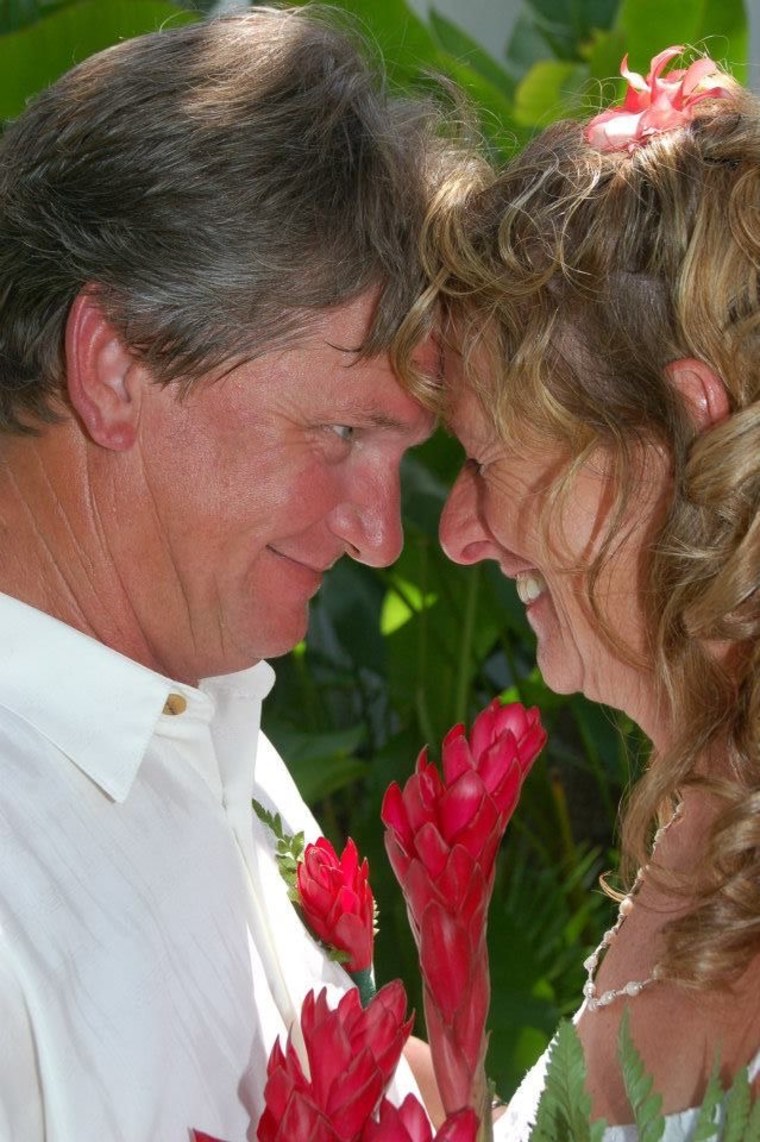 She posted a brief Facebook rant about her frustration with herself and the situation. Friends suggested she contact AT&T, but Debora was sure the representative had been clear about the life span of the file.
A month later, the day before her birthday, Debora received a phone call from an unknown number. It was a host from a local news station; one of Debora's friends had contacted the program and the host had written a letter to AT&T.
And sure enough, after walking her through a manual retrieval, AT&T was able to help Debora access the voicemail and record it for herself.
RELATED: Coffee shop employees console grieving widow at drive-thru: 'It's like time stood still'
"We know Debora's voicemail from her husband was a treasured memory and we're happy she has it back," said AT&T in a statement.
"I've been blessed," said Debora. "I've always said God gives you a window for everything, so when you see that, you take it."
She added: "I want widows to know that the person they love is close to them still. Don't give up hope. And as a breast cancer survivor, I want to remind people to get your ass to the doctor ... get 'em squeezed! Y'all will take pictures of them, so let them get in and take a picture that will save your life."