As the latest twist in the search for the body of Jimmy Hoffa commenced in a field north of Detroit on Monday, it continued a nearly 40-year fascination with Hoffa's disappearance.
Many remain curious as to what exactly happened to the late president of the Teamsters union despite the fact that there is a generation of people who may not exactly remember what he was famous for in the first place. Author Dan E. Moldea, who has followed the case for all of its 38 years and wrote the book "The Hoffa Wars: The Rise and Fall of Jimmy Hoffa," found that out first-hand during a recent lecture to a graduate school class of journalism students at George Washington University.

Feds digging in Michigan field for Hoffa's remains

"I was talking about Hoffa and organized crime, and I saw the glassy looks on all these students' faces,'' Moldea told TODAY.com. "I said, 'Is there anyone here who doesn't know who Jimmy Hoffa is?' They all raised their hands. There wasn't a single person in this class who knew who Jimmy Hoffa was.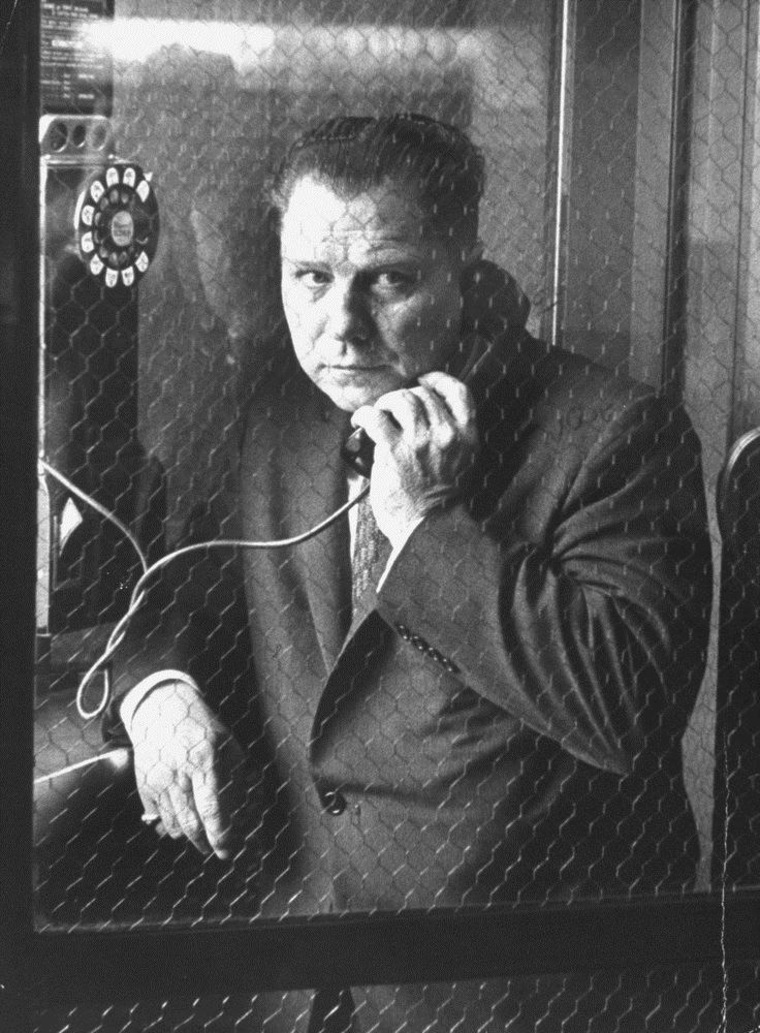 "I said, 'Jack Nicholson played him in the movie 'Hoffa.' Robert Blake played him in 'Blood Feud.' These kids had no knowledge of it whatsoever."
However, the curiosity of the general public remains, and for some people, he is more famous for his disappearance or for being played by Jack Nicholson than for anything he did while alive. Some know him as the man who built the Teamsters into a powerful union with a million members in the 1950s, or for his Mafia ties, or simply the guy who was rumored for years to be buried in the end zone of Giants Stadium in East Rutherford, N.J. On Monday, a team of FBI agents descended on a field in Oakland Township, Mich., after former Mafia underboss Tony Zerilli, 85, claimed Hoffa's remains are buried there.
This is the latest search for the body of Hoffa, who vanished in Detroit on July 30, 1975 and was declared legally dead on July 30, 1982. In 2006, a farm in Milford Township, Mich., was also scoured by authorities for Hoffa's remains. In 2004, a home in northwest Detroit was searched by a forensic team for traces of Hoffa's blood and DNA. Neither expedition came up with anything conclusive, but the fascination with Hoffa remains strong in the age when answers to most questions are one trip to Google away.
"You have a situation where a well-known American citizen, infamous in my book, is standing on a public street in broad daylight, and he vanishes,'' Moldea said. "That should not be allowed to happen. It happens in some countries, but it should not be allowed to happen in this country. It's one of the great mysteries of the 20th Century."
"I think generally people like a good mystery, and even if people don't know a lot about the case, there's just a real fascination and unanswered questions after so much time has elapsed,'' said Helena Katz, author of "Cold Cases: Famous Unsolved Mysteries, Crimes and Disappearances in America," which includes a section on Hoffa. "We live in a society which naturally wants answers to things. I think at some point, the longer it takes to get the answer, the more intriguing it becomes."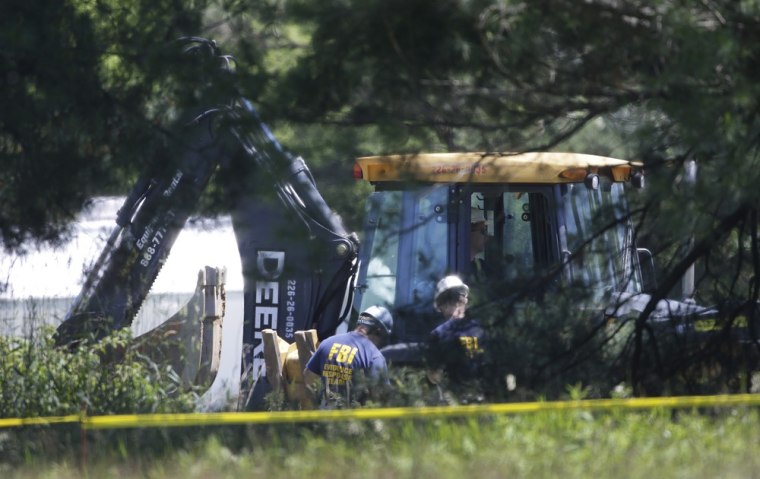 Zerilli was in prison when Hoffa disappeared, but was an acting Mafia boss in Detroit from 1971 until 1974 with Jack Tocco as his underboss, according to Moldea.
"No matter what conspiracy theory you embrace on this thing, the Zerilli-Tocco people had to have checked off on this murder,'' Moldea said.
Zerilli claims Hoffa was beaten, taken to a pre-dug grave in the field in Oakland Township and then covered with a slab of concrete. Zerilli's overall account also differs in several ways from the accumulated evidence regarding Hoffa's disappearance, according to Moldea.
"This is very problematic for a lot of people, myself included, if the body is found out there,'' Moldea said. "The scenario that Zerilli is putting out there is basically saying, 'Forget everything you've ever heard about the Hoffa case, here's the whole new scenario.' It would be dismissing 38 years of intelligence."
However, Moldea believes the FBI is doing the right thing by investigating Zerilli's claims.
"How can you ignore what the former boss of the Detroit Mafia is saying?'' Moldea said. "The FBI, I think has done a good job of pursuing legitimate leads. With regard to the cost, I couldn't care less. This murder has to be solved.
"If the FBI is taking this seriously, I'm taking it seriously. I'm working on a book now and about 20 percent of it is about the Hoffa case. If they end up finding a body here, I'm going to have to rewrite the ending, that's for sure."