A hush fell over the room at Seattle's Millionair Club Charity when Muslim volunteers arrived for Day of Dignity, a day of service organized by Islamic Relief.
A few people at the homeless shelter whispered, "but we're at war with them," yet soon realized the volunteers had no other agenda other than helping.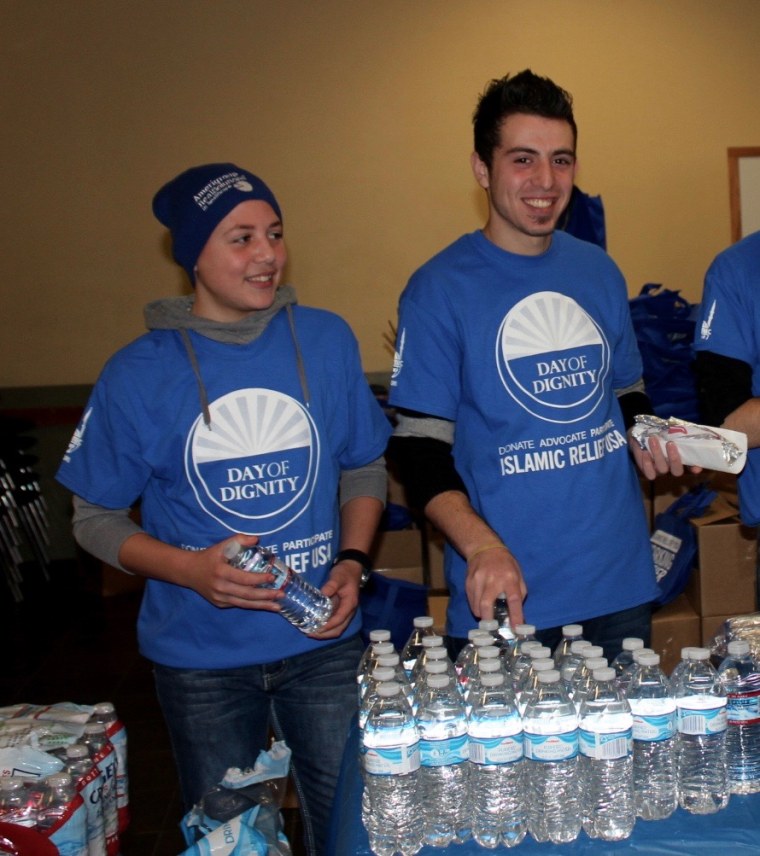 Nabil and Yazan Al-Salkini, 14 and 19, handed out water and assisted as much as they could. The Syrian teens had been living in Seattle for just over three months when Alena Avdic, a friend from their mosque, informed them of the volunteer day.
"They have been following me to every volunteer event that I have attended," Advic said. "In three weeks, they have done three volunteer events, including Day of Dignity."
RELATED: Couple cancels wedding to help Syrian refugees
The Al-Salkini brothers defy the stereotypes some people harbor about Syrian refugees. After escaping from Syria and finally gaining entry into the United States, they want show their overwhelming gratitude by helping others.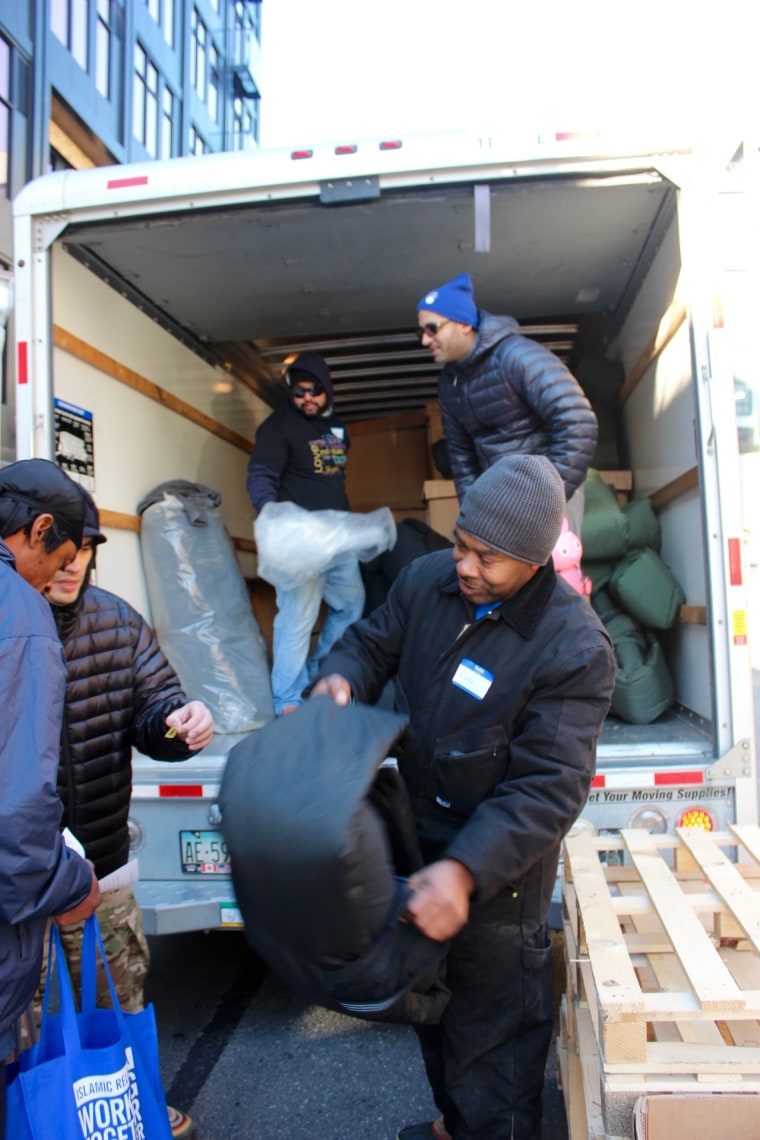 "It is very rewarding to be able to give back to my new community, especially when I know what it is like to be in their shoes. This was a great opportunity to repay back our new country for giving us a second chance to a normal life, and providing us safety," Yazan told TODAY.com via email. Talal Leo Pharoan, who is Syrian American, served as a translator for the teens.
RELATED: Woman leads push to get bras and feminine products to homeless shelters
Nabil agrees: "I am a people person, and I love interacting with people and helping them out. Everybody has their own struggles and it is important that we help each other out."
After fleeing Syria with their parents and settling in Amman, Jordan, the Al-Salkinis immediately applied to move to the United States. For two years, they waited as the government vetted their applications. As soon as they received word they had been approved, they booked a flight.
Twenty days later, they were in Seattle.
While Nabil and Yazan enjoy their new city, they miss their friends and family still living in Jordan and Syria. When they think of their home country, they remember community picnics filled with adults cooking and children playing hide and seek.
RELATED: The simple way one American mom helped thousands of refugee children
"We miss those fun and simple moments because that is what makes a person fulfilled," they say.
They try to forget the bombs and rockets and feel lucky they are now living somewhere safe.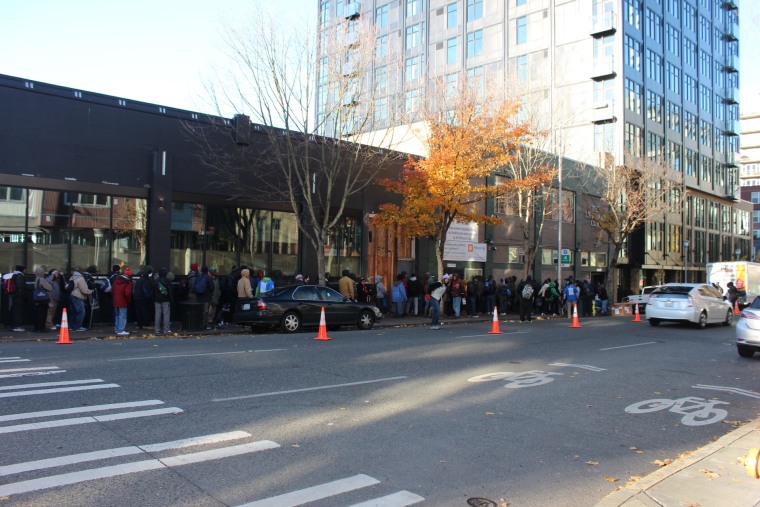 "People are free to evolve [in the United States]. There is a security and a level of protection," Yazan said.
"Our actions display who we are. I was raised to display myself in a positive way. I see a reflection of myself and my own situation in these homeless people."