Consider them temporary tattoos of civic responsibility.
The "I voted" stickers are badges of honor, a political fashion statement that wins widespread approval among Republicans and Democrats alike. With a historic number of early voters recorded this election season, the miniature but mighty stickers are showing up in hundreds of selfies by proud voters who headed to the polls early.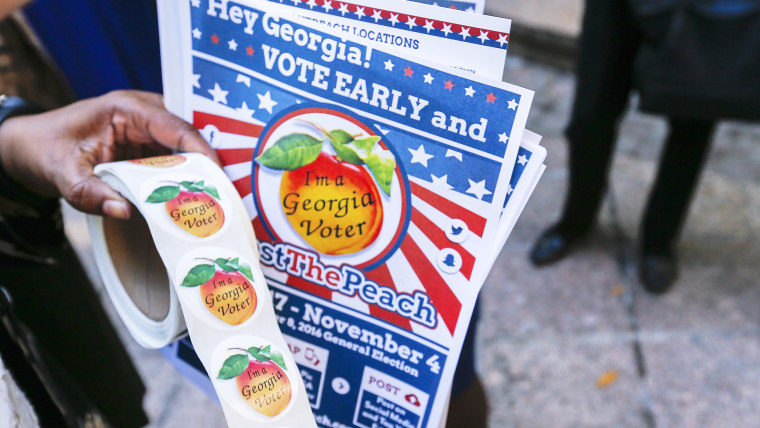 Denver, Las Vegas, Louisiana, Georgia and many other spots have personalized their stickers with their city, state names or local symbols. Yet, several places have ditched the practice of carrying stickers altogether — the equivalent to political profanity, according to some.
RELATED: Election Day freebies include coffee, doughnuts, child care and more
When Kristin Cantu voted during the presidential primary this past spring in her new home of Medford, Massachusetts, she asked for a sticker on her way out — and was informed by the polling volunteer that the town hadn't given them away since she could remember.
Cantu was crushed.
"I know it's just a sticker, but no matter where I lived before, the stickers were always there," she said. "You always put one on and say, 'Hey, I did my civic duty.' It was a way to show pride and it was also a great reminder to other people if they hadn't voted."
After asking around on a local Facebook page, Cantu started a GoFundMe campaign to buy the stickers. She quickly raised $385, enough to buy a box of 40,000 stickers off eBay. On Oct. 24, the first day of early voting, she dropped off the stickers at Medford's city hall, where an excited voter immediately hit her up for one.
RELATED: Celebrities vote! See their best photos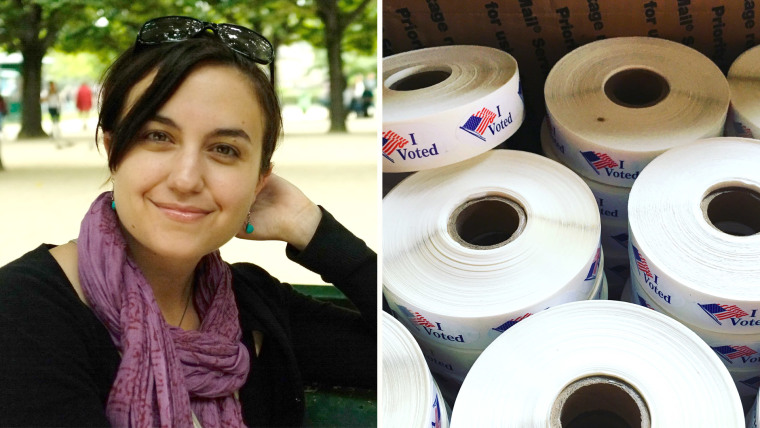 "It's been such a tough election year. I think this is one way for people to say, 'I still care about the voting process,' even if they aren't necessarily super excited about what their options may be," Cantu said. "It's still important for people to say, it's great that we have this right and that we still exercise it and we encourage others to do it as well."
Chicago hasn't had "I voted" stickers for more than a decade, mainly because enough voters slapped them on doorways, windowsills and anything but themselves on the way out of polling places, leaving messes for custodians and private business owners to scrape off.
RELATED: Can I take a selfie in the polling booth? Election Day questions answered
But demand for the stickers by other voters finally got local election officials to start thinking about an alternative.
"In the primary, we started hearing more grousing about it," said Jim Allen, spokesman for the Chicago Board of Election Commissioners. "It's one minor part of election administration but it's one people seem to pay attention to."
The board's solution? A wristband, similar to the one people get at a concert or street festival.
"People seem to like them. They've taken selfies with them. It's exactly the reaction we were hoping for," Allen said.
Voting stickers have often served as tickets to freebies offered by businesses wanting to reward voters for playing their part in democracy. Local shops and national chains alike have offered free coffee, ice cream, sandwiches and various other treats on past election days. However, that has landed several of them, including Ben & Jerry's, afoul of the law.
RELATED: Election Day 2016: Tell us why you're voting with #MyVoteStory
In 2008, the ice cream manufacturers promised a free scoop to anyone who came into a shop and showed off their "I voted" sticker. But such an offer was viewed as coming too close to violating an old law involving the election of federal candidates.
"Under federal law, you cannot give anyone something of value for their vote in a federal election. It's not even about who they voted for, you just can't give them something because they voted," said Michael McDonald, a political science professor at the University of Florida and founder of the United States Elections Project.
"So if you're going to give away an ice cream cone, you've got to give it away to everybody. You can't give it away just to people who voted."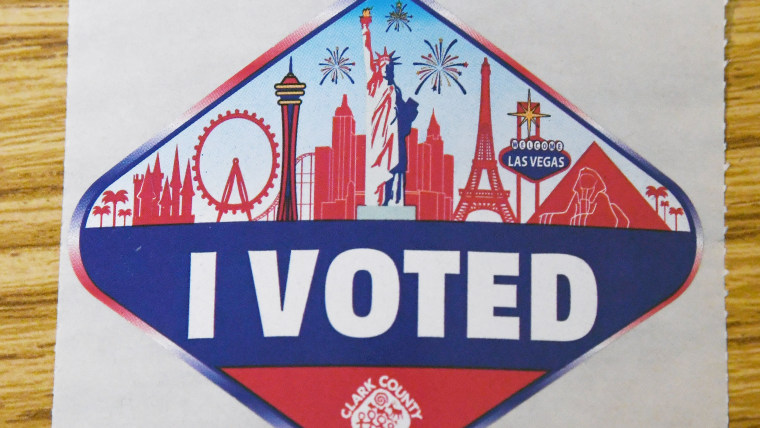 That prompted Ben & Jerry's, as well as Starbucks, Krispy Kreme and other national chains, to modify promotions they offer to help encourage people to head to the polls.
RELATED: Funny and awkward moments from Campaign 2016
McDonald said the law stems from anti-corruption efforts more than a century old. But he expressed doubt that businesses offering Election Day freebies actually violate the spirit of the law.
"I can understand you don't want campaigns to give people $20 to go vote, or cigarettes, or something of that nature, but it seems a little silly that businesses can't give people a coffee in appreciation for them participating in their democracy," he said.
"I think the risk of corruption for giving them something from Starbucks is pretty low and probably won't swing the election one way or another."
Follow Eun Kyung Kim on Twitter or Facebook.