Michael Phelps said he empathizes with the troubles Olympic teammate Ryan Lochte is going through but expressed faith the swimmer "will be able to grow" from his Rio-related scandal.
"It's always hard to see a friend and competitor go through a hard time like this. I know what it feels like and I've been through it before," Phelps said Monday on TODAY. "Hopefully, he can come out of this a better person. I've reached out to him a couple of times. I think he understands a lot and he will be able to grow from this."
Lochte and three teammates landed in legal problems with Rio authorities after telling them they had been robbed at gunpoint following a night out. Lochte later admitted he embellished circumstances and details of what happened.
RELATED: Lochte takes 'full responsibility' for Rio scandal
The incident happened after Team USA concluded their swimming events, where Phelps, the most decorated Olympian of all time, took home five additional medals. The swimmer has won 28 medals throughout his career, 23 of them gold.
The Rio Olympics served as a comeback of sorts for Phelps, who can partially empathize with Lochte because of the well-publicized set of troubles he experienced following the London Olympics, including a 2014 drunk driving arrest and a stint in rehab.
Earlier this month, Phelps, 31, confirmed his Olympic retirement in an interview on TODAY.
"Done, done, done — and this time I mean it," he told Matt Lauer while still in Rio.
RELATED: Michael Phelps announces retirement on TODAY
Since returning home, he has savored time with his fiancee Nicole Johnson and their 3-month-old son, Boomer. Phelps appeared with his family on "America's Got Talent," and on Sunday appeared on MTV's VMA Awards.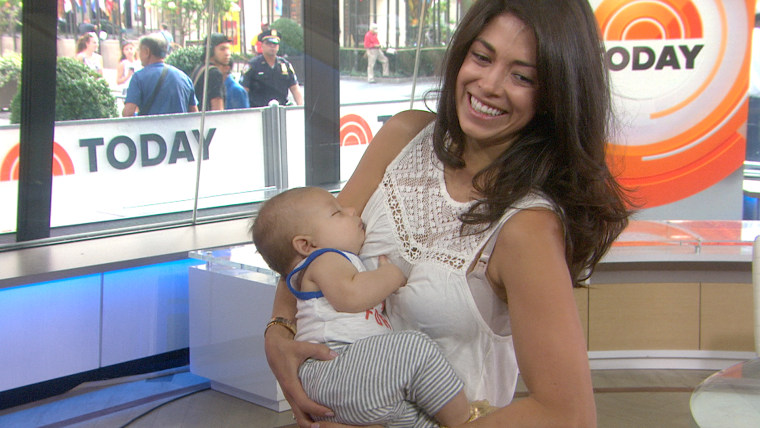 His biggest change since the Olympics has been sleeping in — at at least until his 3-month-old son, Boomer, wakes him up. Phelps said he continues to work out vigorously, however, because he gained more than 30 pounds after finishing up at the 2012 London Olympics.
"So I'm going to try not to do that this time," he said.
RELATED: Michael Phelps' fiancée reveals wedding details
Phelps will eventually be helping to coach student athletes at Arizona State University but that will come after he's had time to settle back into family life with Johnson and their son.
"It's been awesome to feel like I'm doing my daddy duty. I've got a diaper bag on my back. I've got a car seat in my hand. It's nice being back and really being able to be with him," he said.