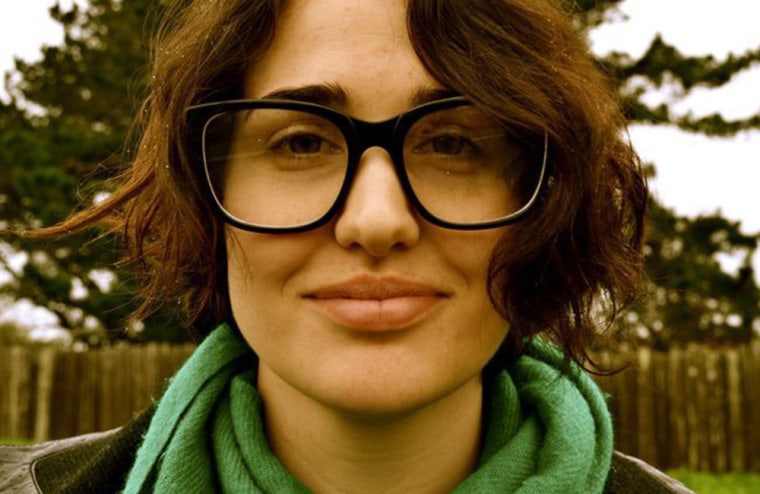 Mitt Romney's street cred definitely went up when Kid Rock made an appearance in Michigan to support the candidate. The long-haired rocker known for his boozing and in-your-face music belted out "Born Free," which Romney has been playing throughout his campaign. The lyrics of "Born Free" include "wild, like an untamed stallion...I was born free." Totally Mitt Romney in a nutshell.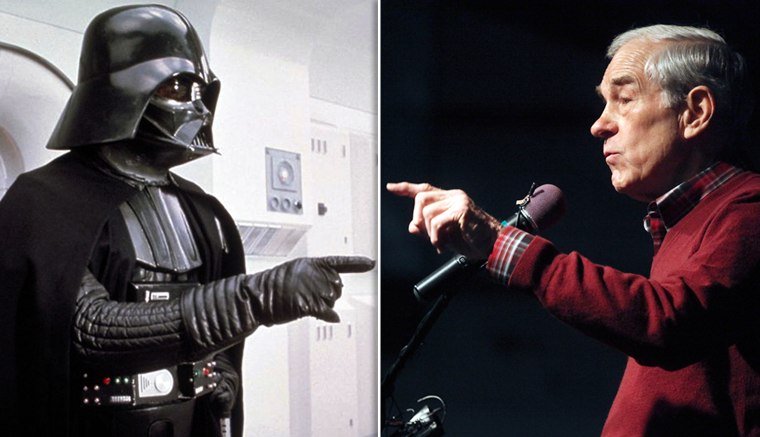 Ron Paul's team has taken the stage to the "Imperial March," Darth Vader's theme song, and less threateningly, Paul entered to "I Won't Back Down," by Tom Petty. While the theme song of a villain on the dark side of the Force is perhaps a peculiar choice, keep your fingers crossed he'll soon be wielding a light saber.
While Rick Santorum doesn't have an official campaign theme song, he did get an endorsement last month by metal rocker and Megadeth frontman Dave Mustaine. No word from Santorum if he'll be head-banging into Super Tuesday just yet, but perhaps he should show his gratitude for the endorsement and pick one of Megadeth's hits. Though considering the options — which include "Sweating Bullets — Countdown to Extinction," and "In My Darkest Hour — So Far, So Good... So What?" he may want to stick to something generic.
Newt Gingrich has had a rocky journey to finding his theme song. He was sued for using Survivor's 1982 hit, "The Eye of the Tiger," during at least one campaign event, and then served a cease and desist order by the band Heavy after using their song "How Do You Like Me Now?" without permission. Now, a rap song has been written about him, which played at a Florida rally. The lyrics include, "Here we got pro-life all up in this thang," and "Newt Gingrich taking over these streets, is you ready for it yet?" We're just about to find out. (Here's looking at you, Georgia.)
More: First Thoughts: Super Tuesday
After personal meeting, mystery musician rocks Romney rally
Santorum stands in for Romney dog on mag cover
Gingrich: I'm taking an 'intelligent' gamble on Super Tuesday
Canadian rapper to Romney: 'I do not endorse this message'
If TODAY.com contributor Jillian Eugenios was campaigning for election she would use the "Macarena" as her theme song — with the dance moves included, of course.