Just days before Meghan Markle ties the knot to Prince Harry, speculation has erupted over who might walk the bride down the aisle amid a report that her father will skip the ceremony.
The most likely option would be Markle's mother, Doria Ragland, with whom she shares a close bond, said TODAY contributor Camilla Tominey, a royal columnist for the Sunday Express in London.
Markle already plans to spend the night before this Saturday's wedding with her mom. The two are then scheduled to be driven to St. George's Chapel the next morning for the ceremony, "and therefore you can have a fluid changeover with Doria walking her down the aisle," Tominey said.
The speculation emerged following a report that Markle's father, Thomas Markle, decided against attending his daughter's wedding to avoid embarrassing her after being accused of staging his own paparazzi photos.
Kensington Palace would not confirm the report, instead saying that the bride and groom "ask again for understanding and respect to be extended to Mr. Markle in this difficult situation."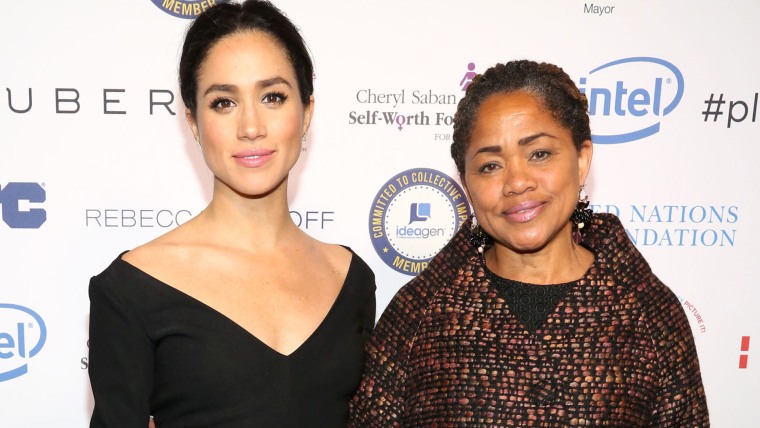 But that leaves the bride in an awkward situation herself.
Tominey said she believes another possible escort for Markle is one of her future royal in-laws.
"I think as father of the groom, Prince Charles would happily walk Meghan down the aisle," she said. "I know from speaking to people close to the prince that he's very fond of Meghan and thinks she's a great girl so he would be happy to help out."
Another likely option would be Harry's brother and best man, Prince William.
"He probably knows Meghan best of all the royals so perhaps he'll do the honors," Tominey said.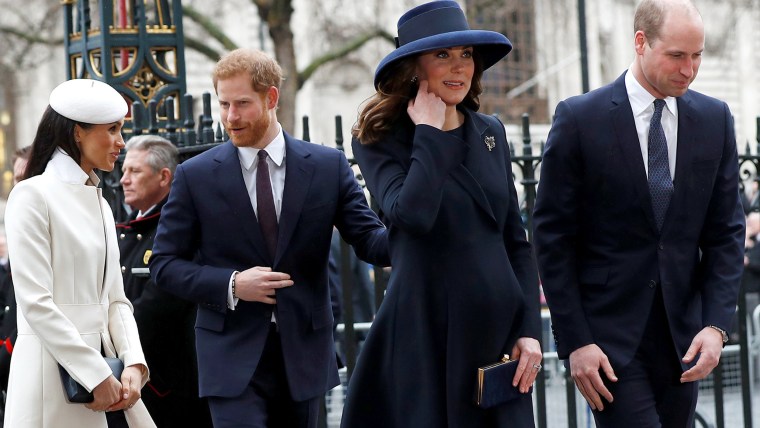 Harry and Meghan share an apartment in Kensington Palace not far from the one where William and his wife, Kate, live with their three children.
It wouldn't be the first time a bride in the royal family was given away by someone other than her father. When Queen Elizabeth's younger sister Princess Margaret got married in 1960, her father King George VI had died years earlier so the princess was walked down the aisle by her brother-in-law Prince Philip.
In addition, Queen Victoria gave away two of her children at their ceremonies. She walked down her daughters, Helena and Beatrice, at each of their weddings.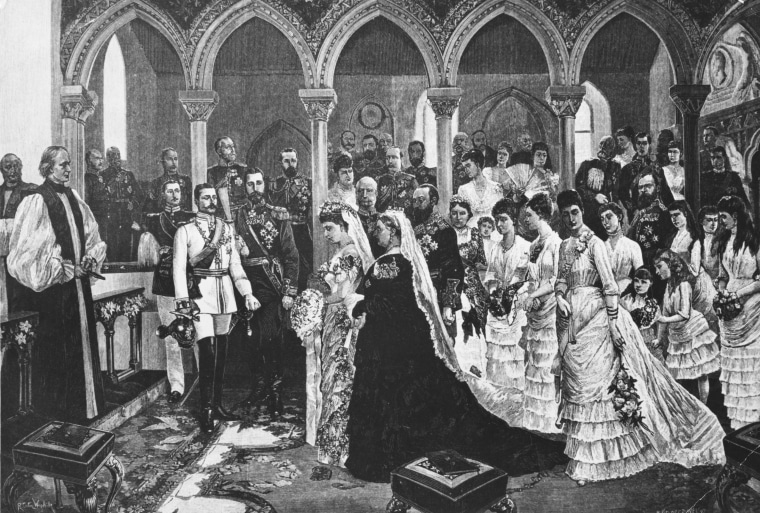 Dan Wakeford, deputy editor of People magazine, said he would love to see Markle walk solo down the aisle.
"She's very much about women's empowerment. It would be a very special moment, and empowered moment, to do that," he said Tuesday on Megyn Kelly TODAY.
Despite all the headlines devoted to the last-minute shakeup created by Markle's father, both Wakeford and Tominey suspect that the monarchy feels more sympathy than anything else for the bride and her family.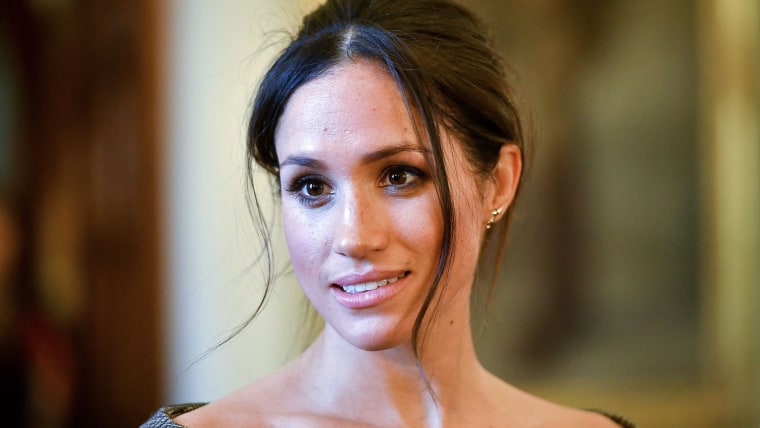 "This has been a soap opera for years. Worse things have happened to the royal family. This is not going to concern the palace," Wakeford said. "I think they'll just be concerned for Meghan."
Tominey agreed.
"The royals have had their own fair share of lurid headlines over the last 40 years," she said, a reference to, among other things, numerous events leading up to the divorce of Harry's parents.
"I think they'll be feeling very sorry for Meghan. They're probably feeling very sorry for Thomas Markle as well," Tominey said. "So they'll be very sympathetic to Meghan and they'll be trying to rally around and make sure the big day is a success."