President Barack Obama moved millions of listeners around the world when he gave his eulogy for Nelson Mandela on Tuesday — and on Wednesday, the White House released behind-the-scenes photos from Obama's trip to South Africa.
In addition to capturing iconic moments from the memorial service for South Africa's former president, the photos show Obama with former President George W. Bush, former Secretary of State Hillary Clinton, former President Bill Clinton and former first daughter Chelsea Clinton. The president also can be seen hamming it up with U2 front man and humanitarian Bono.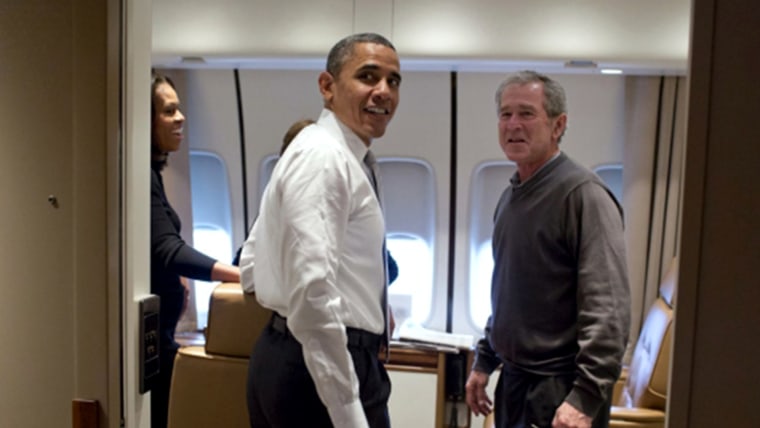 TODAY video: White House releases pics of flight to South Africa
In one priceless image taken during the flight to Africa aboard Air Force One, Bush can be seen showing off his artwork to Hillary Clinton.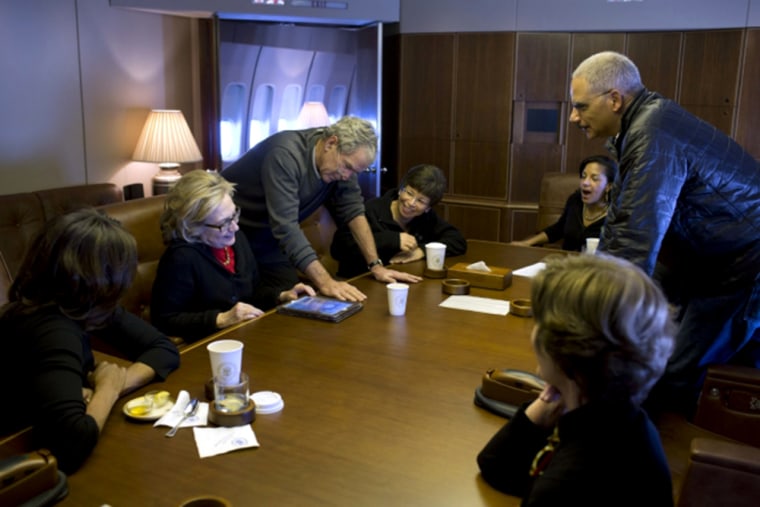 Here are 10 more of the 24 images released on Wednesday: