While curating his annual collection of images documenting Barack Obama's presidency, official White House photographer Pete Souza was already looking ahead to 2016.
"I look forward to doing this one last time next year," wrote Souza in the introduction to his collection, posted Wednesday on the website Medium. Obama wraps his last full year as president in 2016.
Souza added, "Editing photographs, especially for a project like this, is both subjective and personal. I not only found key historic moments from the year, but also chose moments that give people a more personal look at the lives of the President and First Lady. I've also included many photographs that rely more on their graphic qualities, including light and composition."
Presented in chronological order and photographed by Souza and his colleagues, the first of more than 100 images is of Alan Gross, seen celebrating his release from Cuba while attending the Jan. 22 State of the Union address in Washington, D.C.
Throughout 2015, photographers captured Obama in other professional and leisurely contexts, both celebratory and solemn. Here's a look at a selection from the album: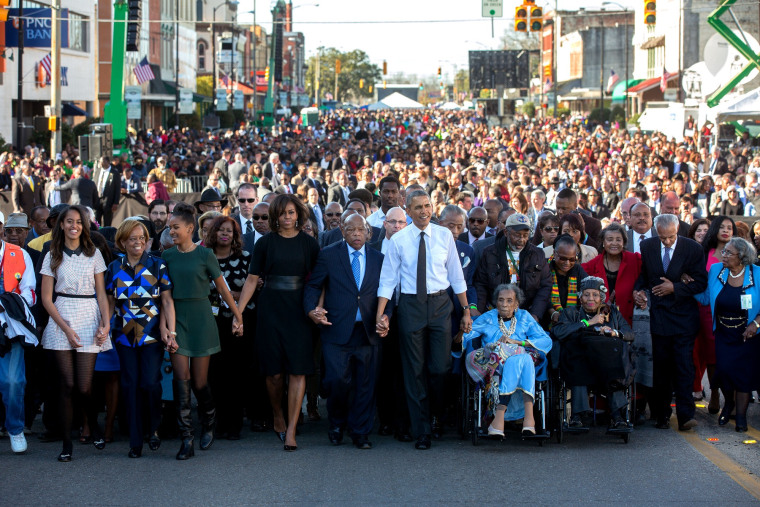 In March, Barack and Michelle Obama joined legions of supporters in marking the 50th anniversary of the civil-rights march in Selma, Alabama.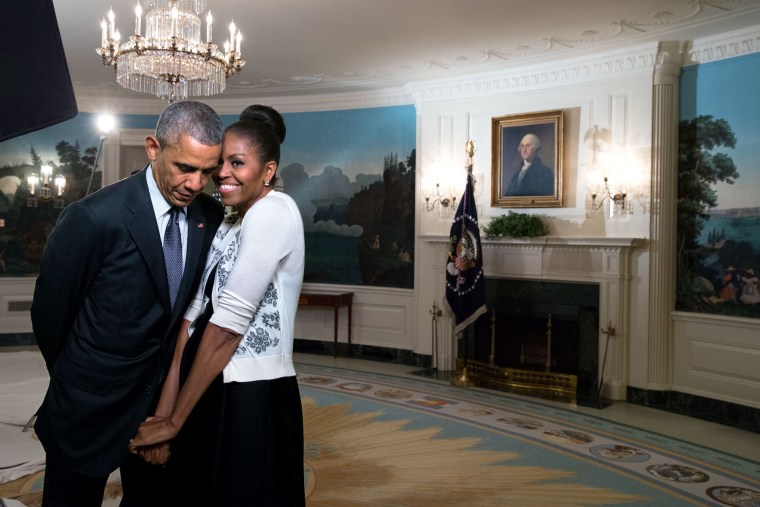 One of the First Family's sweetest moments was captured later that month.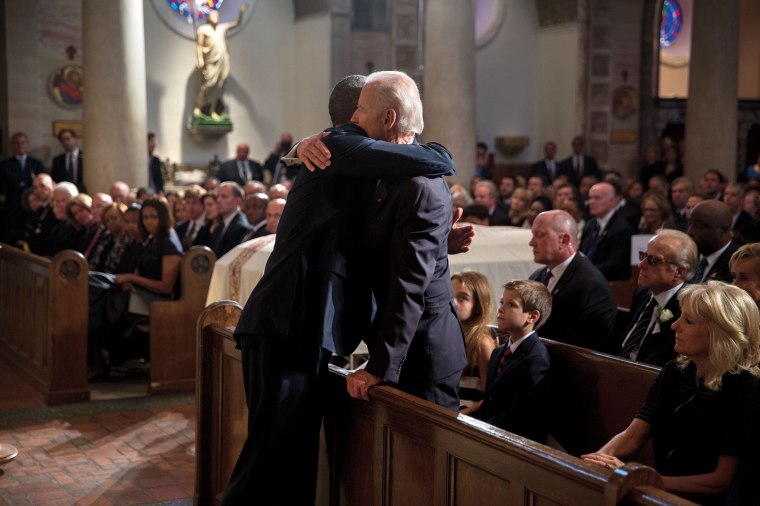 Barack Obama and Joe Biden mourned the loss of Biden's son, Beau, during a funeral mass held in June.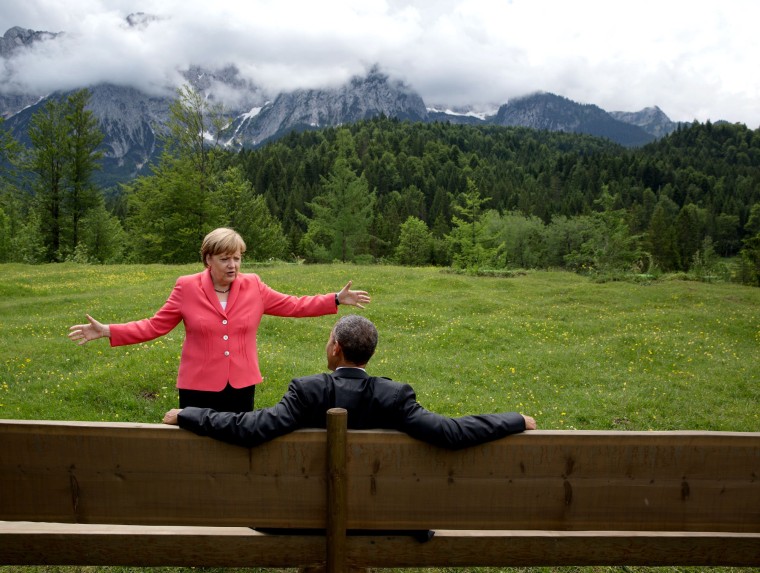 Heads of state shared a moment — with a view — at the G7 Summit in Germany.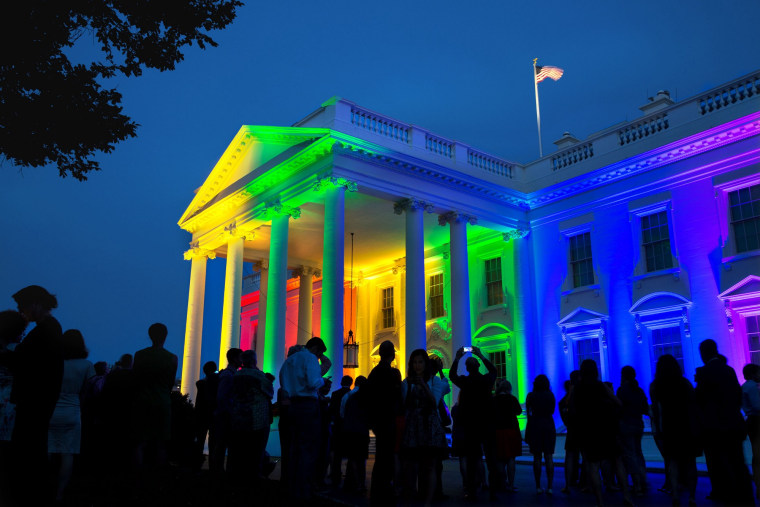 The White House delivered a colorful celebration the day the Supreme Court ruled same-sex marriage legal nationwide.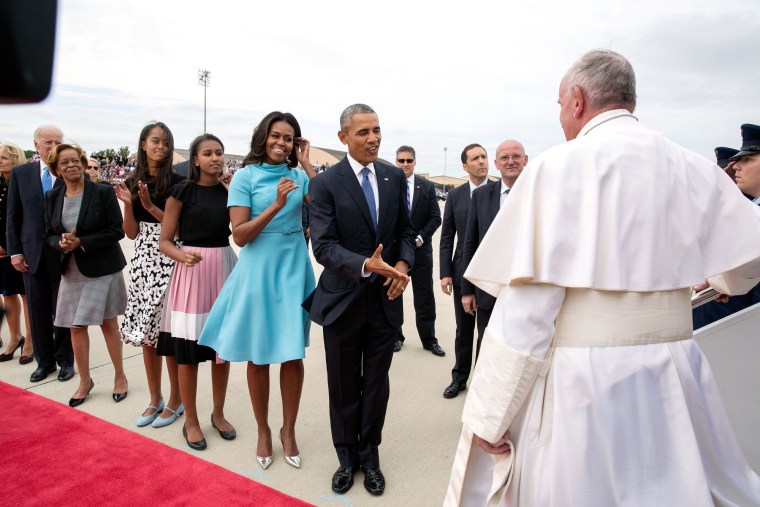 The president and his family greeted Pope Francis in historic fashion, one day before the autumnal equinox.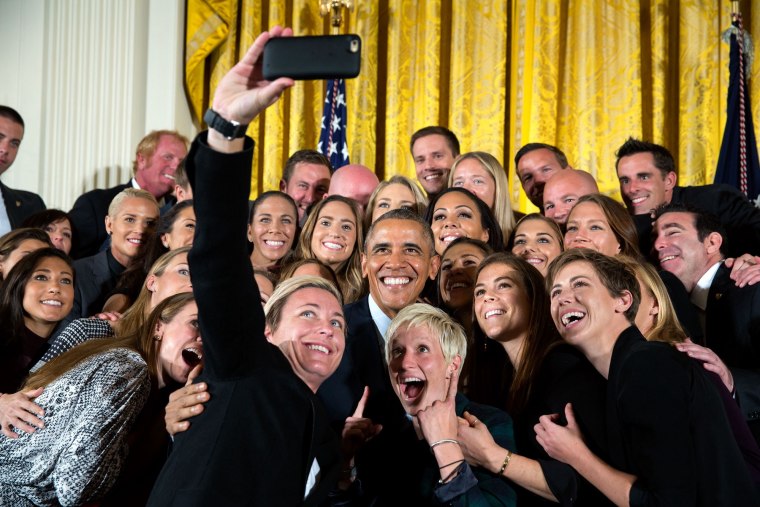 A presidential selfie was in order during the American women's soccer team's World Cup victory tour.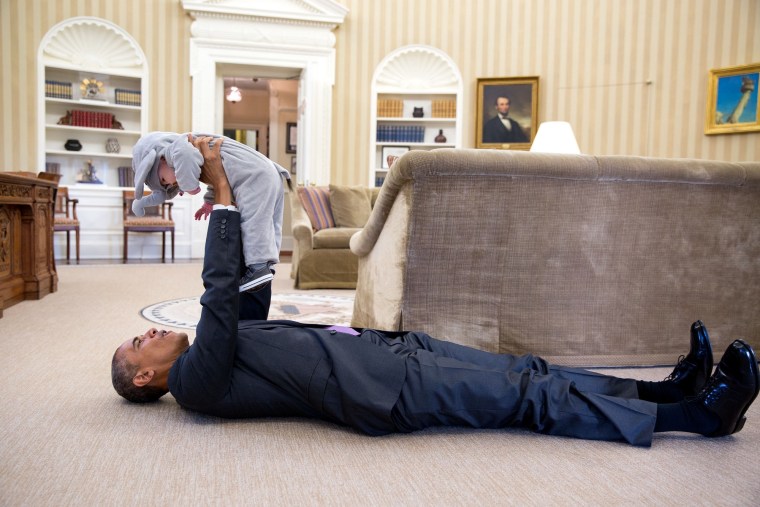 Halloween week made for a particularly adorable photo op.
Sadly, not every moment was joyful. In late November, Obama paid his respects at a makeshift French memorial in honor of people who lost their lives in terrorist attacks.
The last curated photo, which Souza snapped exactly 11 months after the first picture from the 2015 collection was taken, shows the president atop Koko Head Crater Trail in Honolulu, Hawaii. "I'll admit that I was huffing and puffing up the trail," Souza wrote in the caption of that final picture, "but to my friends, this photograph is proof that I indeed made it to the top with my boss."
Follow TODAY.com writer Chris Serico on Twitter.