On this Halloween morning, the TODAY anchors time-traveled back to the '90s, reliving some of our favorite pop culture moments.
We loved seeing Matt, Savannah and the gang channel the likes of Jerry Seinfeld, Demi Moore, and Steve Urkel. Which got us thinking...what were our fearless anchors were up to in the 90s? Were they dancing the Macarena? Rocking flannel shirts? Guzzling Zimas?
RELATED: Totally '90s! See TODAY's Halloween costume reveal on the plaza
We decided to find out, and as a bonus, received some amazing photos! To quote '90s icon Joey Lawrence: "Whoa!"
Matt
In the early '90s, Matt was anchoring at New York's local NBC station, WNBC. With wit, charm, and a great head of hair, there was no question Matt was going places.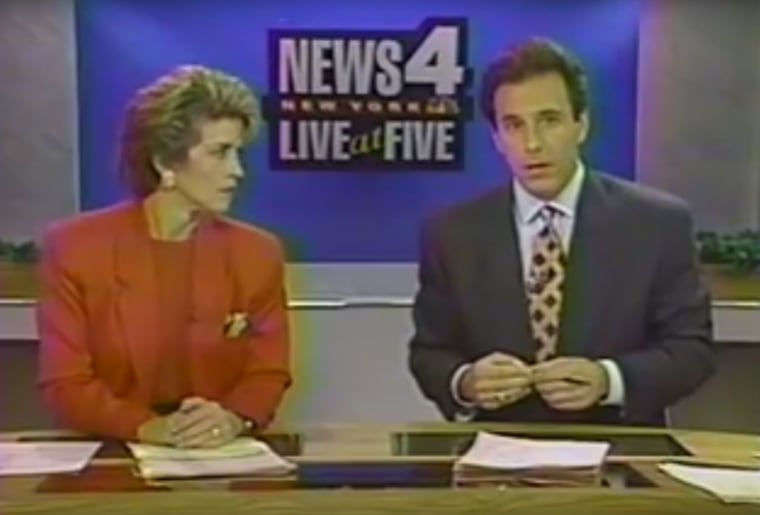 It wasn't long before he traveled across the street to newsread for TODAY, eventually becoming anchor when Bryant Gumbel stepped down in 1997.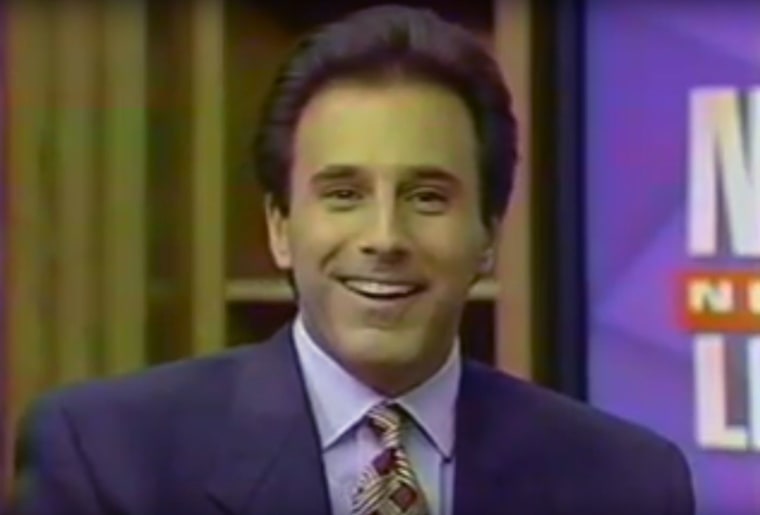 Savannah
Savannah graduated from the University of Arizona in 1993, with a degree in journalism. She put that degree to good use with a weekend anchor gig at a local station in Columbia, Missouri, later moving back to her hometown of Tucson, Arizona to report at the NBC affiliate there.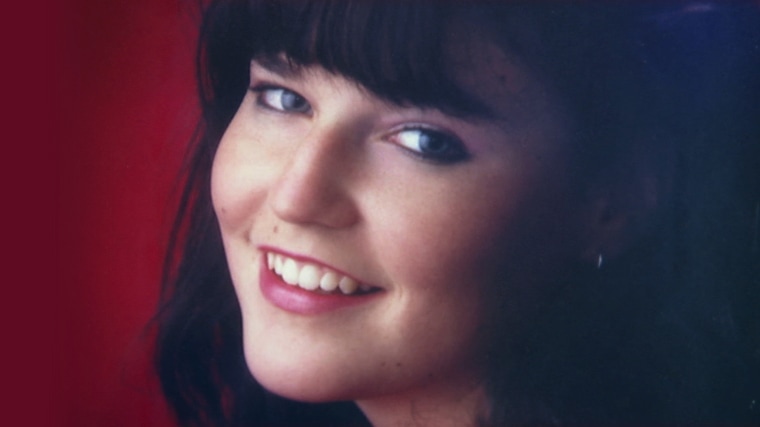 While she loved TV, her other passion was the law. She took a brief detour to go to law school, but it turns out, she just couldn't quit television! Savannah eventually returned to the airwaves, setting herself on the path to TODAY!
Al
It's no secret that present-day Al Roker juggles a million things: weather, interviews, travel, cooking, selfies, and breaking world records. But '90s era Al Roker? Not so different. In the early '90s, Al was a busy guy, doing the weather for New York's WNBC, while also appearing on Weekend TODAY, and occasionally filling in for Willard Scott on TODAY during the week.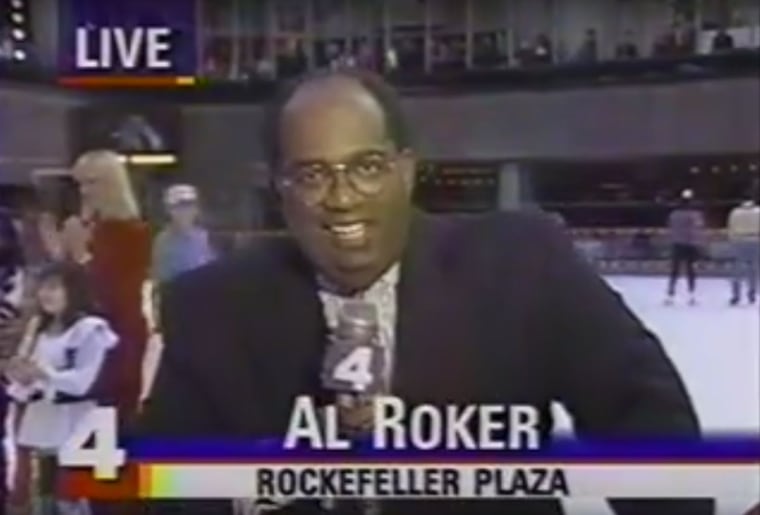 He took over as TODAY's weatherman in 1996, telling viewers around the country what was happening in their "neck of the woods."
RELATED: 'TRL' is back — for Halloween! See Carson Daly channel the '90s as MTV host
Tamron
The ever-stylish Tamron Hall graduated from Temple University in 1992, and immediately began her TV career, reporting for KBTX and KTVT in Texas. By the mid '90s, she had moved to Chicago, where she made her name as a journalist.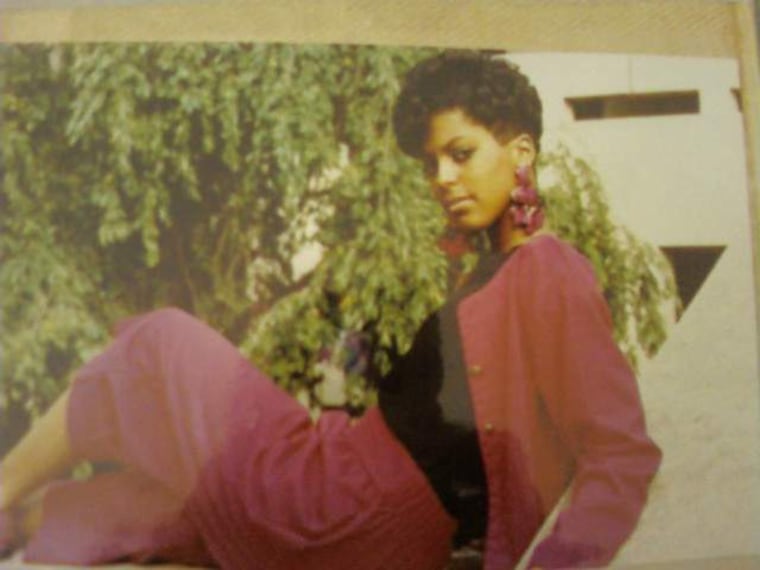 Willie
Where was Willie Geist in 1992? Let's let him tell you: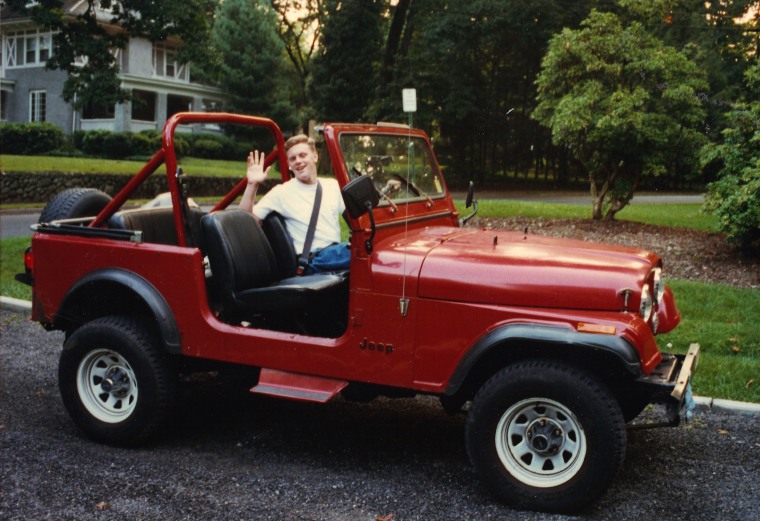 "The year was 1992. The guy in the red Jeep was 17. No, that's not beloved actor Anthony Michael Hall in his 'Sixteen Candles' years — it's me, Willie Geist. I got my license that year as a junior in high school, and I often got the keys to my mom's 1984 Jeep CJ-7. Sure, there was no power steering, the floors were rusted out, and first gear was shot, but gangly Geist never felt more free."
Carson
Carson Daly gained nationwide fame in the late '90s, hosting MTV's "Total Request Live." But at the beginning of the decade, he was just a kid graduating from high school.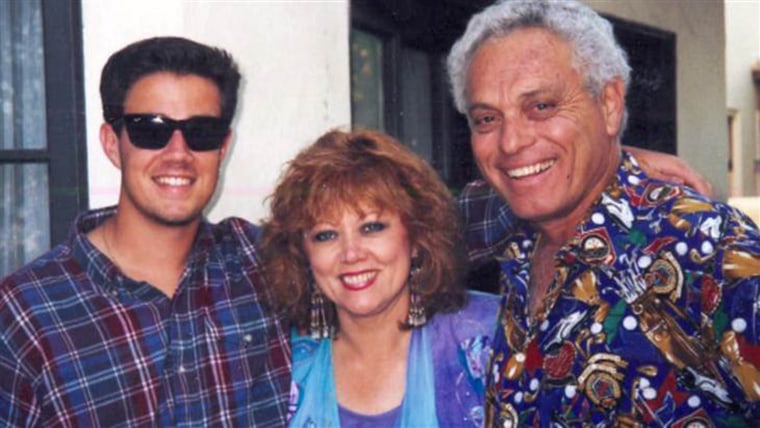 He went college for a brief period, then tried to turn pro in golf. But it was an internship for Jimmy Kimmel's morning radio show that he credits with giving him the start of his career in entertainment.
Kathie Lee
This Halloween, Kathie Lee Gifford, with Hoda Kotb by her side, went to back to her '90s roots, revisiting her iconic partnership with Regis Philbin, in a role-reversing way.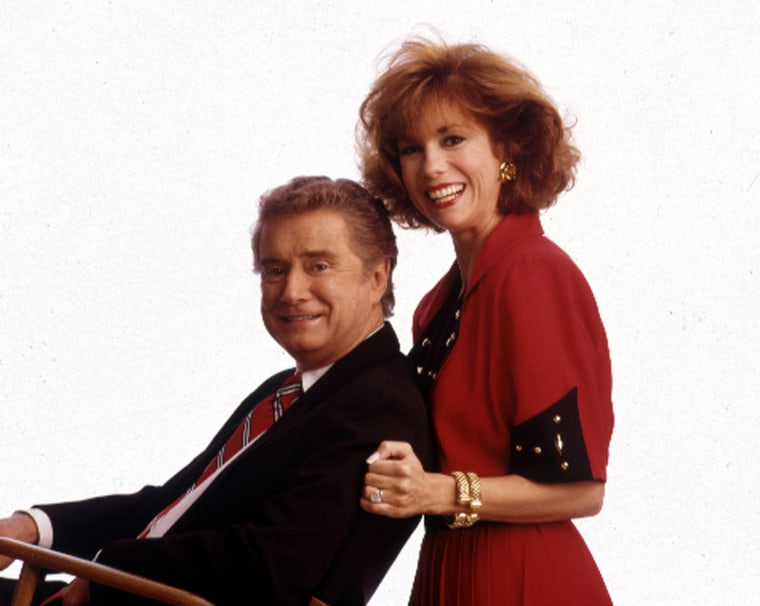 From 1988 to 2000, Regis and Kathie Lee were the king and queen of daytime television, with millions tuning in each morning to watch "Live with Regis and Kathie Lee." Celebrity interviews, playful banter, and family stories were the hallmarks of this cherished talk show. Fans were devastated when Kathie Lee left the show in 2000, but with Regis' visits to TODAY's 4th hour, we never really had to say goodbye to one of our favorite 90s duos.
RELATED: Kathie Lee and Hoda go retro as ... Regis and Kathie Lee for Halloween!
Hoda
For most of the 90s, Hoda was anchoring the news at WWL, a local CBS station in her beloved New Orleans. She clearly made an impression there, as several years ago, one New Orleans publication called her, "one of the most fascinating and endearing personalities to ever grace local broadcast news."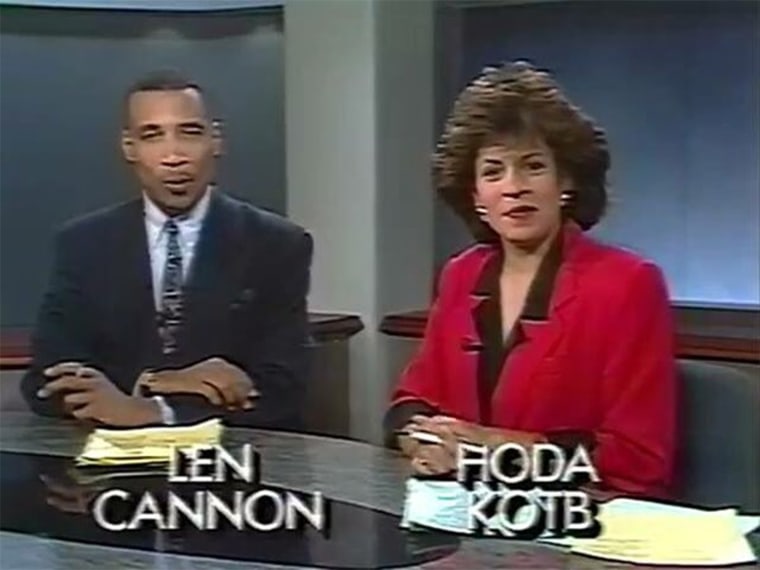 Hoda would go on to become a Dateline correspondent, and later on TODAY, find her partner-in-crime in Kathie Lee Gifford, but it's clear a piece of her heart has always been in New Orleans.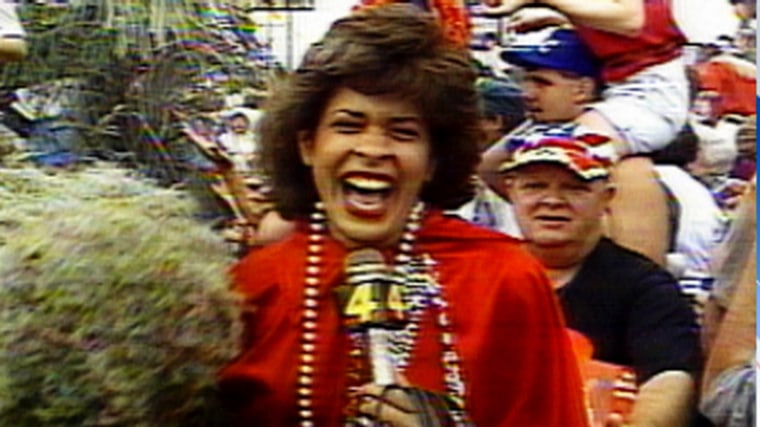 Dylan
Who is this middle schooler with the big glasses and an even bigger smile?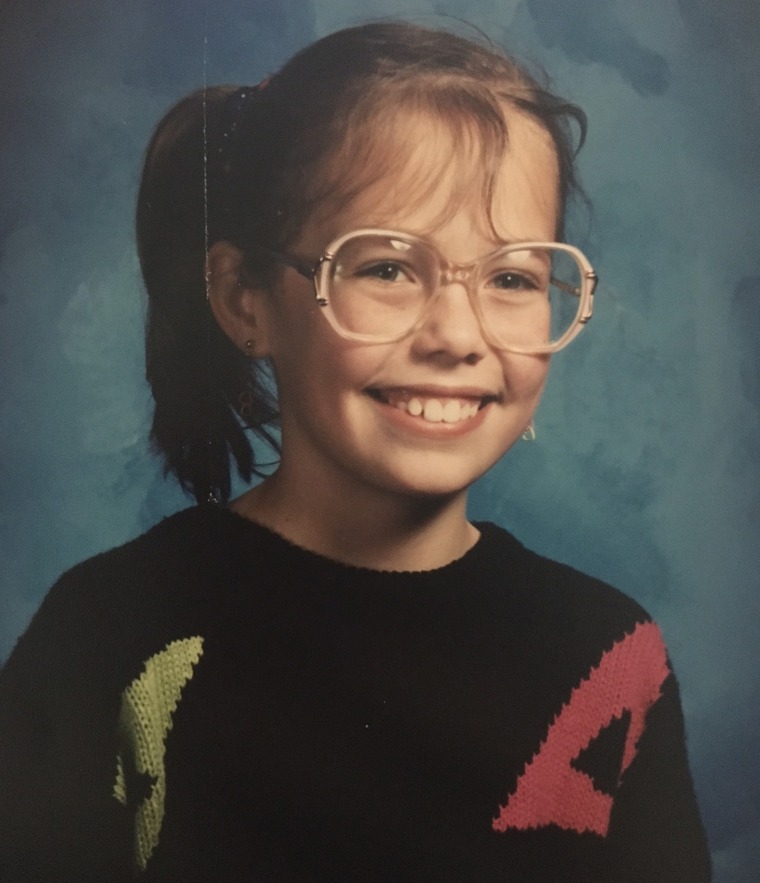 It's our very own Dylan Dreyer! In 1992, Dylan was in 5th grade. She tells us, "I just switched from Catholic school to public school because public school had a more advanced math program. Nerd? Indeed."
What were you up to in the '90s? Leave us a fun photo in the comments!
The TODAY anchors have created some memorable costumes and themes over the past two decades. Check out some of the highlights.