Could the newest royal baby ever become the British monarch? It's possible, but not very likely.
Prince Harry and his wife, Meghan, Duchess of Sussex, on Monday welcomed a son, who will be seventh in line to the throne.
The new royal will be right behind his father, Harry, who for more than two decades was considered "the spare to the heir" (aka his older brother, Prince William). That changed once Prince William started his own family, bumping Prince Harry down a few slots.
Line of succession to the British throne: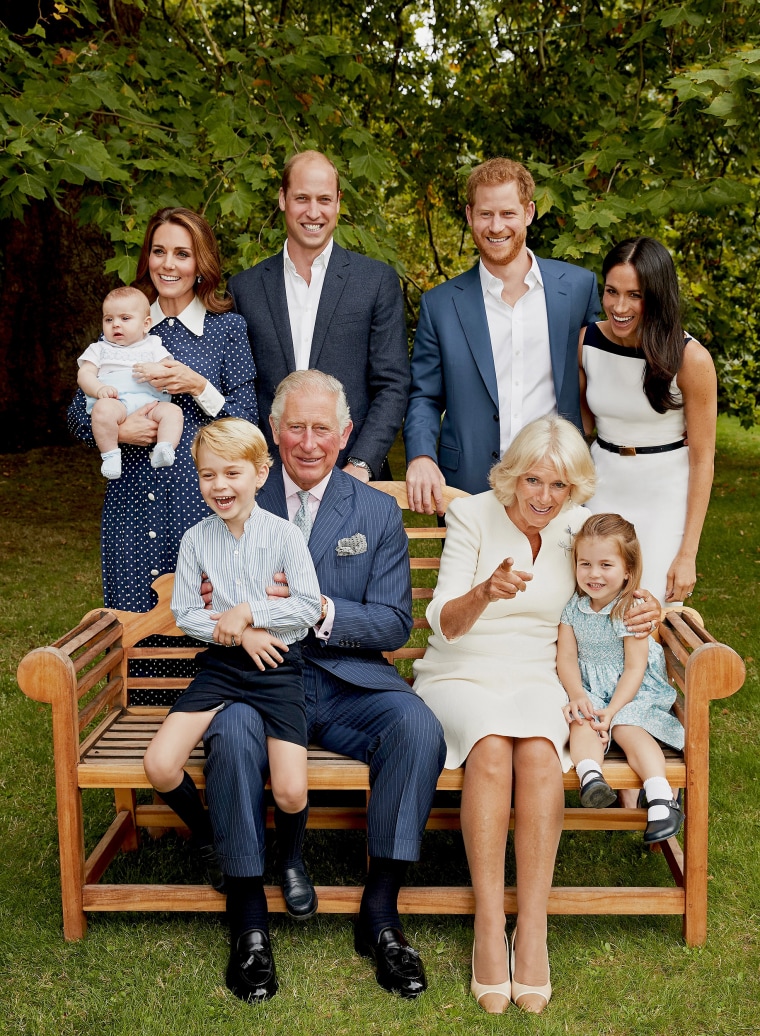 The line of succession is determined by descent, as well as a 1701 law known as the Act of Settlement. That rule also made succession dependent on gender — until the U.K. Parliament amended the law in 2013, just before the birth of Prince William's first child, whose gender at the time was unknown.
That change ended the archaic system of male primogeniture, which gave a young prince preference over any older sister in the line of succession. The previous law had no impact on Queen Elizabeth II, as she did not have any brothers.
Royal children born seventh in line of succession have never succeeded to the British throne since the 1701 Act of Settlement, royal historian Carolyn Harris said.
During the 18th and 19th centuries, however, they sometimes found opportunities to reign elsewhere in Europe. Harris said that Queen Victoria's cousin, Prince George of Cumberland, was born seventh in line to the British throne but eventually succeeded as monarch — of the former kingdom of Hanover.
"The potential for the seventh in line to the throne to become king or queen is considered so remote that since 2015, only the first six people in the line of succession require the monarch's permission to marry," she said.
That's a reference to the 1772 Royal Marriages Act that required all descendants of King George II to receive the monarch's permission to marry. That law was later amended so that only the first six people in the line of succession needed to seek the monarch's permission to marry, Harris said. Harry was the first to seek his grandmother's consent to marry under the new legislation.
It's currently unclear what title the royal baby will receive, and whether it will reflect Harry's or the family's name at all.
The line of succession becomes less pressing the more it snakes around the Windsor family tree. But the man at the top of the list, Prince Charles, has been heir apparent since his mother ascended to the throne 67 years ago in 1952. He became the longest-serving heir apparent in British history in 2011, breaking the previous record of 59 years, two months and 13 days set by his great-great-grandfather, King Edward VII.
Download the TODAY app for all the latest royal baby news.