When the class of 2014 graduates from Columbine High School on Saturday, principal Frank DeAngelis will take the stage to hand out their diplomas — and to celebrate his own kind of graduation.
After 35 years at the school — 18 of which he spent as principal, memorably shepherding the community through the tragic 1999 shooting that killed 13 people and injured dozens — DeAngelis, 59, has decided it's time to retire.
"It's bittersweet," he told TODAY.com. "I don't think it's hit me yet."
In the wake of the shooting, DeAngelis made a vow to stay in his role until every child in the Columbine area who had been a student at the time of the massacre graduated.
"I remember telling the kids and their parents, 'I hope that we can stay together,'" he said. "I said, 'We need each other.'"
With that promise now safely fulfilled — students who were in kindergarten and even pre-kindergarten at the time have completed high school — he's ready to take the next step.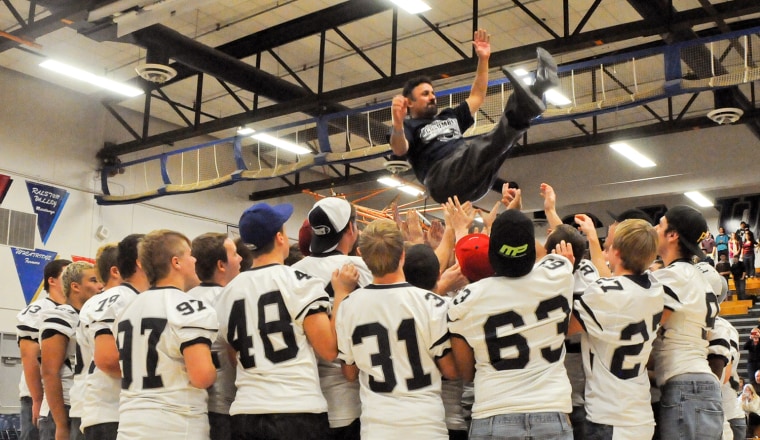 But the memory of what happened on April 20, 1999 is never far from his mind, and this weekend's graduation serves as a reminder of the same ceremony 15 years ago, when a shaken senior class accepted their diplomas just one month after the shooting.
"I'll have flashbacks to all of the students that were a part of my life," he says, of what will be running through his mind on Saturday. "And inevitably, I'll think back to that graduation in 1999 that was so surreal."
One image from that ceremony stands out: presenting the parents of Lauren Townsend, an 18-year-old killed in the library, with her diploma and cap and gown. "It was pretty emotional," he recalls.
He suffered from intense survivor guilt, but a meaningful conversation with a priest helped him turn that into a purpose. "He said, 'There's a reason you survived, you need to go back and rebuild that community,'" DeAngelis remembers.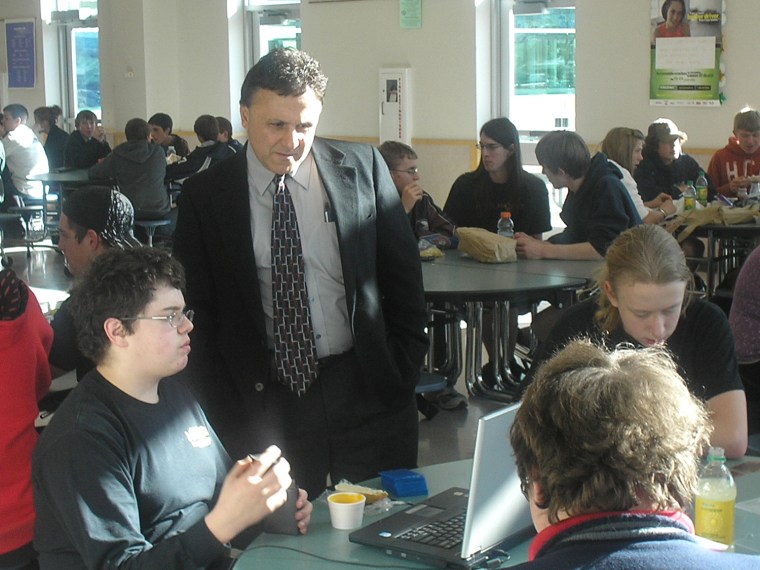 He continued the tradition of giving out caps and gowns to the families of students killed in the shooting on the days they were supposed to graduate, and says he feels a responsibility to every student affected by that day.

The heartbreaking events at Columbine have become all too familiar in recent years, as the scene has been echoed at schools around the country, from Virginia Tech to Newtown to Ohio's Chardon High School. Whenever such tragedy strikes, it hits close to home.
When he heard about Newtown, he says,"I got really nauseous...I can remember just hearing about the day, and feeling so sorry for those poor little kids."

And while no one wants to be an expert in these situations, he has become a kind of guide that the public turns to when these events happen. His message is that recovery is all about attitude.
"What I tell people is, unfortunately, we're all part of a club that no one wants to be a part of," DeAngelis says. "We're stronger than we were prior to the tragedy. What people see in Columbine is there's a school and community that faced one of its worst days in history, and now they're there with hope for all of us."
DeAngelis continues to share this message with students around the country, and hopes to do more speaking after he retires. "I did not ask to be put in this situation," he says. "But at the same time, there's a reason I was spared, and I just feel that I need to go out and help others."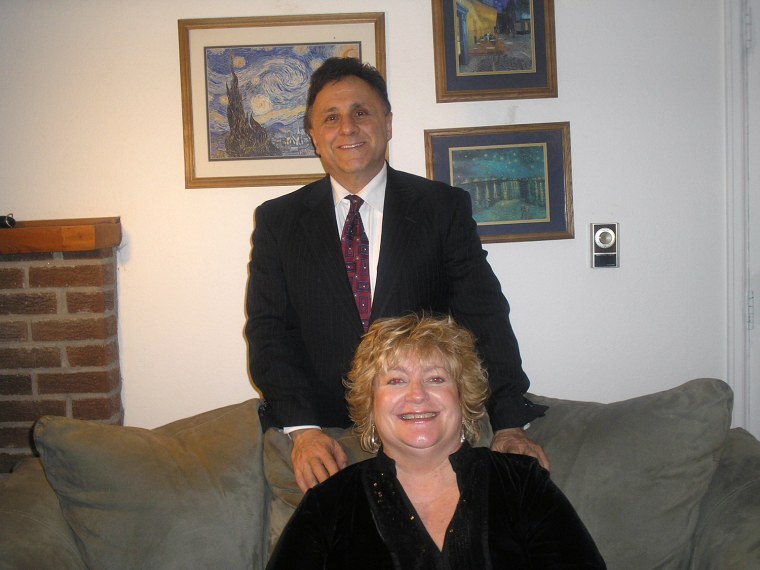 He also suggests he might write something about his experiences. "You can only play so much golf and do so much traveling," he jokes.
And he has some very happy personal news on the horizon: This summer he plans to marry his fiancé — the high school sweetheart he reconnected with after the shooting.
Though he won't be principal any more, this likely won't be DeAngelis' last time attending a Columbine graduation — he has promised grades nine through 11 who were "disappointed" he was leaving that he will return for their graduations as well, if they invite him.
As for passing the torch, DeAngelis' advice to the incoming Columbine principal is simple: "You need to be your own person," he says. "You need to build upon the traditions that have been here for the past 40 years, and create your own."
And the teacher taking his place? "He's going to be just fine."