/ Source: TODAY contributor
On the honorable island nation of North Dumpling, Ben Cohen and Jerry Greenfield of Ben & Jerry's preside as Ministers of Ice Cream, while other notables hold such titles as Minister of Brunch and Minister of Nepotism. North Dumpling has its own constitution, issues its own visas, and prints its own currency, which bears the likeness of its most famous (OK, only) resident.
But while his very private island off the coast of Connecticut may have its whimsies, renowned inventor Dean Kamen wants to show the world the fun in functionality. He's created the most carbon-neutral kingdom on the planet — "carbon-negative," in fact. And he hopes to inspire young people to follow his lead in seeking out innovation so that they, too, can become island rulers — or at least the masters of their fates.
"Science and technology and engineering and innovating, it's for everybody," Kamen told Matt Lauer on TODAY Thursday. "It's critically important; it's accessible, it's fun — and you can make a fortune."
Thomas Edison meets Bruce Wayne
The 59-year-old Kamen made his own fortune barely out of high school, a self-taught inventor who's churned out some 440 patented products. Many have transformed the world, from the insulin pump and an all-terrain wheelchair to portable water purification systems and robotic prosthetic limbs. Of course, others, like his Segway self-balancing electric scooter, became more of a pop-culture phenomenon than a major boost to his pocketbook.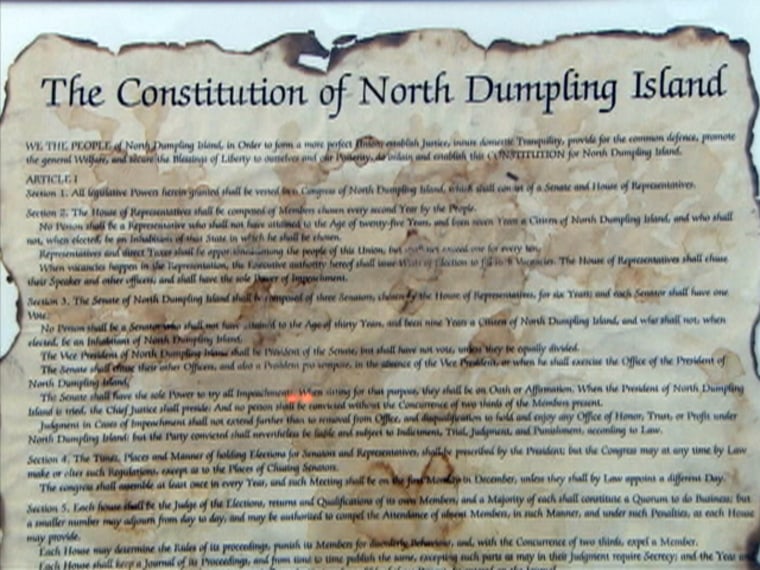 Along the way, Kamen has become one of the leading electromechanical engineers in the world, hailed as a cross between Thomas Edison and Bruce Wayne for his penchant to invent "who would have thunk it?" devices like Wayne devised for his Batman alter ego.
And it's on North Dumpling Island that it all comes together. Kamen plunked down $2.5 million in 1986 to buy the tiny, 2-acre stretch of grass and gravel in Long Island Sound. Almost immediately, he began bumping heads with the local authorities from the town of Southold, N.Y., which has jurisdiction over the island.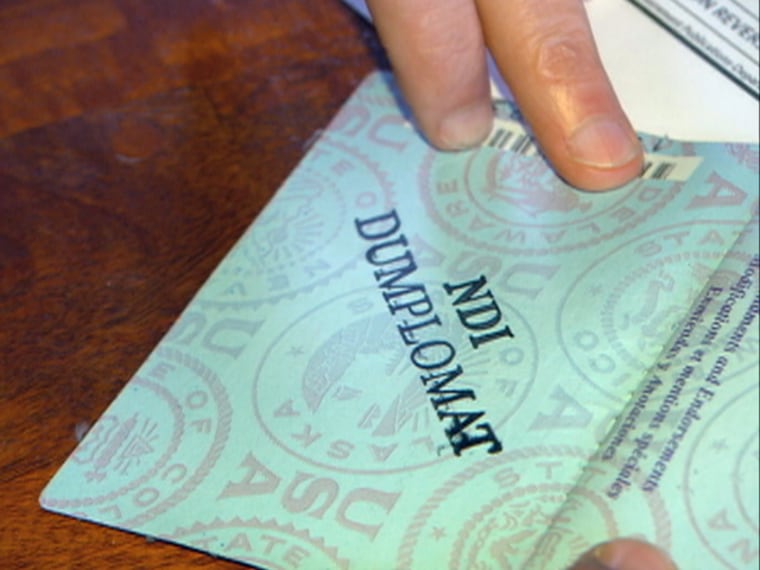 Kamen wanted to install a wind turbine to generate power for North Dumpling, but local officials weren't having it. "With one little house on the island, they decided it was residentially zoned," Kamen told New York House magazine. "They said, 'You can't build any structure or any home more than 40 foot tall without a variance.' And I need a 100-foot tower."
'Lord Dumpling'
Kamen's solution was to unofficially secede from the United States, and he even got his friend, then-president George H.W. Bush, to play along. Bush signed a "non-aggression" pact with the nation of North Dumpling, and Kamen set about creating his kingdom.
The island has its own navy (consisting of one boat), a mini-Stonehenge of mysterious monoliths and an artificially weathered constitution on display. North Dumpling also has its own flag, national anthem and newspaper, the North Dumpling Times. Upon arriving on the island, visitors are issued a visa that provides spaces for applicants to make identifying marks of both their face and their buttocks. For the record, Kamen is called "Lord Dumpling" when presiding over his island nation.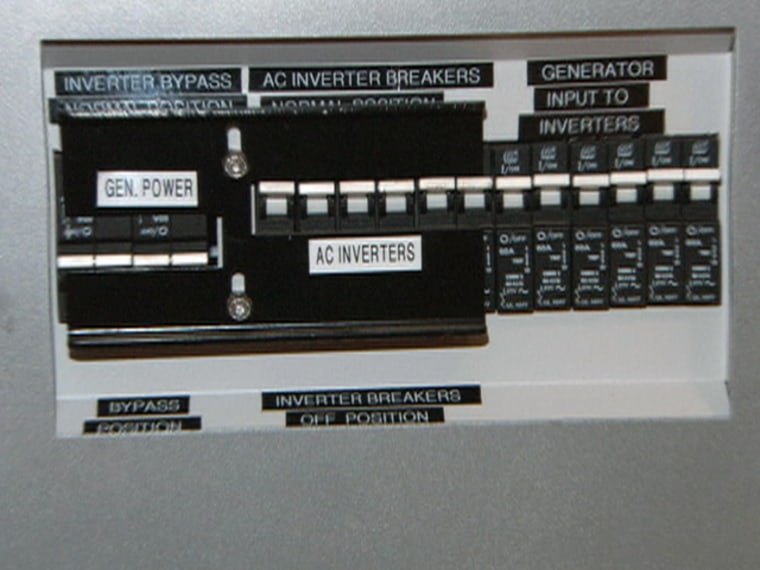 But despite the whimsy, there's serious business at hand. Kamen did receive his variance to build his personal wind turbine. That turbine, coupled with the use of solar panels, provides the island with all its power. He replaced all the island's lighting with LEDs, which cut down his in-house energy consumption by 70 percent.
Kamen admits he uses mirth to attract attention to what he considers his most important work: inspiring others to think outside the box in developing new ways to live better lives. "I think people assume that the accountant or the lawyer or even the engineers get up every day and plod along in some career, but [that] I'm some crazy, frenetic guy that runs from one silly [thing to another]," he told the Telegraph newspaper of London, comparing the popular conception of himself to Willy Wonka. In fact, he added, "most of my life is hard, focused work at trying to do things that are difficult to do."
Perhaps his most difficult task is getting a new generation turned on to science. Kamen founded FIRST (For Inspiration and Recognition of Science and Technology), which sponsors competitive science games for schoolkids around the world. He's taking his case for innovation to television, launching the show "Dean of Invention" on the Planet Green channel this week.
Kamen hopes that through all these efforts, he can help America maintain its preeminence. "I'm worried, because unless this country maintains its lead in innovation in the world, we will not remain a country with a high standard of living, a high quality of life, health care, education," he told Lauer Thursday.
"We've taken [science] for granted lately, but we've got to create a generation of kids that are as passionate about innovation as they are about football," he added.
"Dean of Invention" premieres Friday at 10 p.m. ET on Planet Green.