Peter Alexander is officially joining Sheinelle Jones and Dylan Dreyer on Weekend TODAY.
The Emmy Award-winning journalist has been named Jones' new co-anchor.
Alexander, 42, joined NBC News in 2004, covering numerous international stories, including Iraq's historic 2005 election and the death of Osama bin Laden.
Since 2012, Alexander has served as NBC News' White House correspondent, providing invaluable reporting on the Trump administration and other political stories.
Alexander had been filling in for former Weekend TODAY co-anchor Craig Melvin, who left the show in August to focus on his weekday work at TODAY and MSNBC.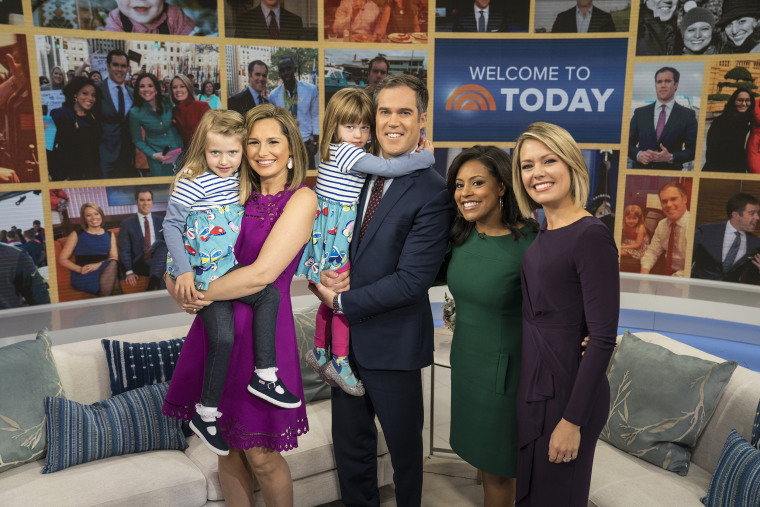 On Saturday's program, Melvin and several other NBC News/TODAY family members congratulated Alexander on making things official.
"It's a great team in front of the camera, behind the camera. Congrats, buddy. Congrats, congrats," said Melvin.
"There is no one better or more qualified to be sitting in this very TODAY show seat," said TODAY co-anchor Savannah Guthrie.
"We have been cheering you on, Peter, from the beginning," added Guthrie's co-anchor, Hoda Kotb. "It's going to be so cool to see you on Saturday mornings when we all get up at 7 to watch you."
Alexander married Washington, D.C.-based news anchor Alison Starling in 2012. The couple has two young daughters, Ava, 5, and Emma, 3.
On Friday, Alexander took to Instagram to share a photo of himself and his little girls riding a train to New York City.
In the caption, he wrote, "Inaugural Alexander train ride: NYC, here we come!"