Talk about a bumpy start to a marriage. When Jonathan and Kerin Narcisse took to the skies in a hot air balloon with friends and family to exchange vows, they didn't expect a crash landing.
Shortly after the couple exchanged "I dos," the basket began to swing like a pendulum in strong wind gusts – weather that soon thrust the balloon, wedding party and all, into a fence in San Diego.
None of the wedding crashers, which along with the couple included 11 others and the balloon's operator, suffered serious injuries – only a few scrapes and bruises.
"Fortunately we didn't end our marriage the day we began it," Jonathan joked.
Mark Carlile, who saw the chaos from his backyard, rushed toward the crash: "We heard a lot of screaming, so we ran up there as fast as we could and found a bride and groom, a wedding party, and a bunch of very relieved people."
The newlyweds, now on their honeymoon, weren't fazed by the event.
The bride reflected, "If I get married again, I'll get married in a hot air balloon."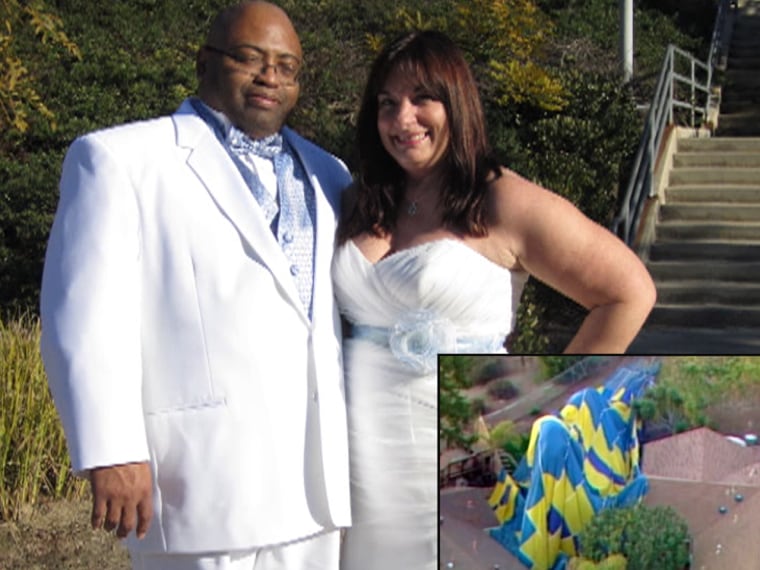 More on TODAY: