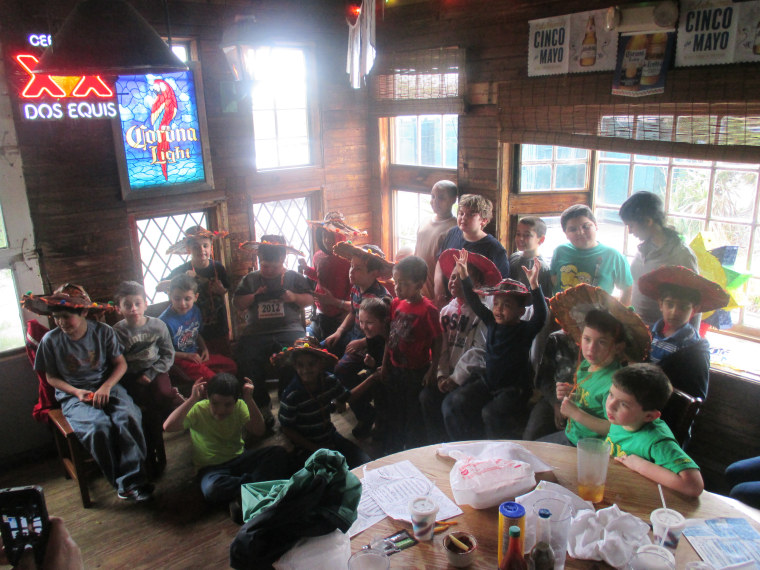 A school trip to a local restaurant turned into an emotional and wonderful experience for a group of students with autism this month, thanks to a kind act from a complete stranger.
Teachers, paraprofessionals and speech therapists from Matthew Jago elementary school in Sewaren, N.J. took a group of students in the school's autism classes to Jose Tejas Restaurant in nearby Iselin on May 6, in honor of Cinco de Mayo and Teacher Appreciation Day.
The 21 staff members and 26 children enjoyed a festive meal, and when it came time to pay the $485 bill, they received a major surprise: The manager told them it had already been taken care of by another patron.

"We were all crying," said one of the teachers, Jeannette Gruskowski, of the moment they heard the news. "We couldn't believe it. We were all speechless.''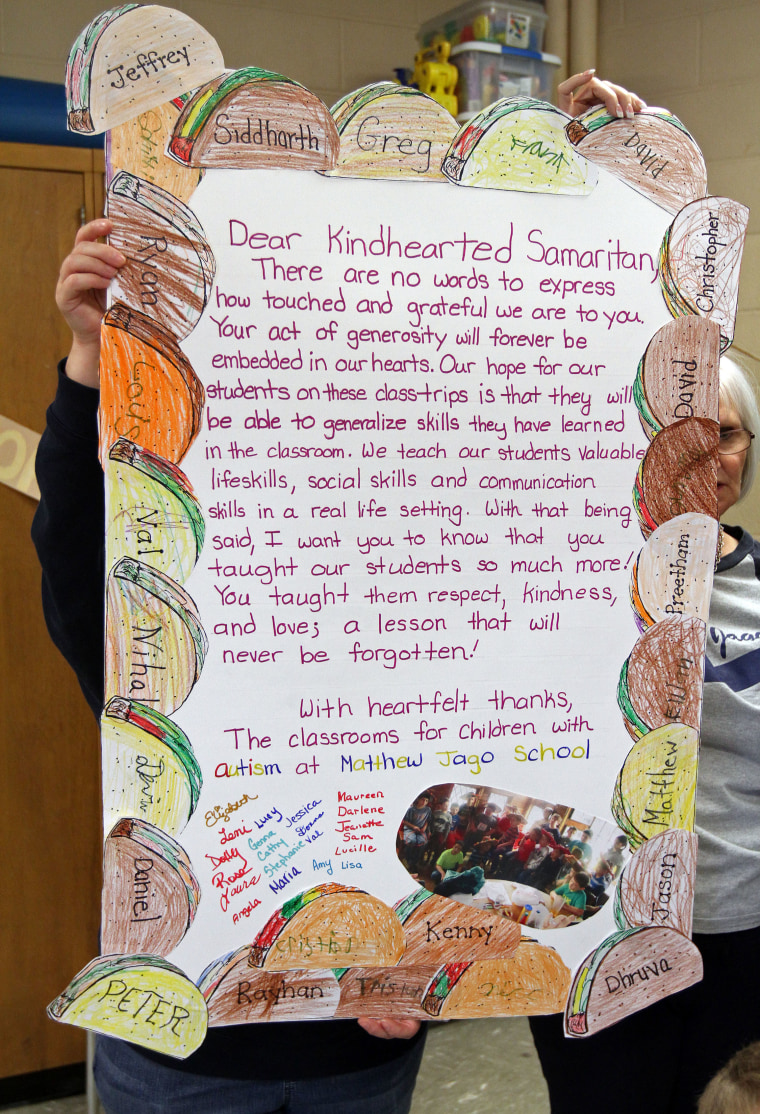 The meal was supposed to be paid for by the staff and by the children's parents, and the group was bowled over by the kindness of a complete stranger.
"The manager had told us that she's a grandparent of child with special needs," Gruskowski explained. "And she was so touched by us being there with the kids on Teacher Appreciation Day."
The woman chose to remain anonymous, emphasizing the selflessness of her generosity.

Gruskowski has been a teacher at the school since 2006, and says teachers frequently take the kids out into the community, often pegged to different events and holidays. They've gone to the mall to see Santa for Christmas, and the Fire Department for Fire Prevention Week, but she's never experienced anything like this in past outings: "Not to this extent. It's amazing."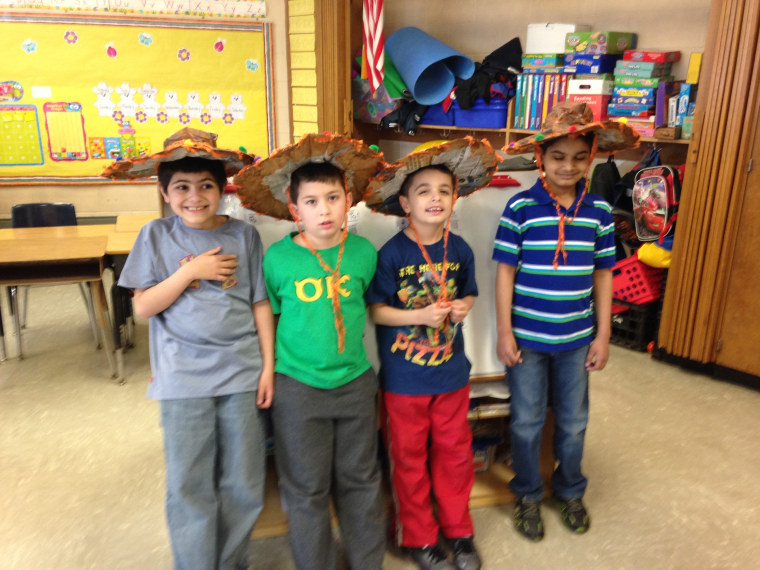 The staff was told that the anonymous patron frequently visited the restaurant, so the group, along with the students, put together a heartfelt thank you card in the hopes that it would reach her.
"There are no words to express how touched and grateful we are to you," reads the card. "Your act of generosity will forever be embedded in our hearts."
Greg, a manager at Jose Tejas, confirmed to TODAY.com that the card was given to the anonymous patron. He said she was very appreciative, is very much aware of all the attention the story has been getting and has still chosen to maintain anonymity.
Gruskowski and the other teachers also sent a note home with the kids to let their families know what happened. "The parents were definitely touched," she said. "They wrote back things like, 'God bless her' and 'this is amazing.'"