Adam Andrew and Megan Marrer awoke to the sound of sirens early Friday morning and a bullet inside their apartment after the deadly confrontation between police and the Boston Marathon bombing suspects went down only a block away.
Story: Boston on lockdown as details pour in
"We found a hole in the living room wall and a bullet on the floor that clearly had been from the crossfire of the firefight, the gunfight, on the street earlier," Marrer told TODAY's Savannah Guthrie via Skype.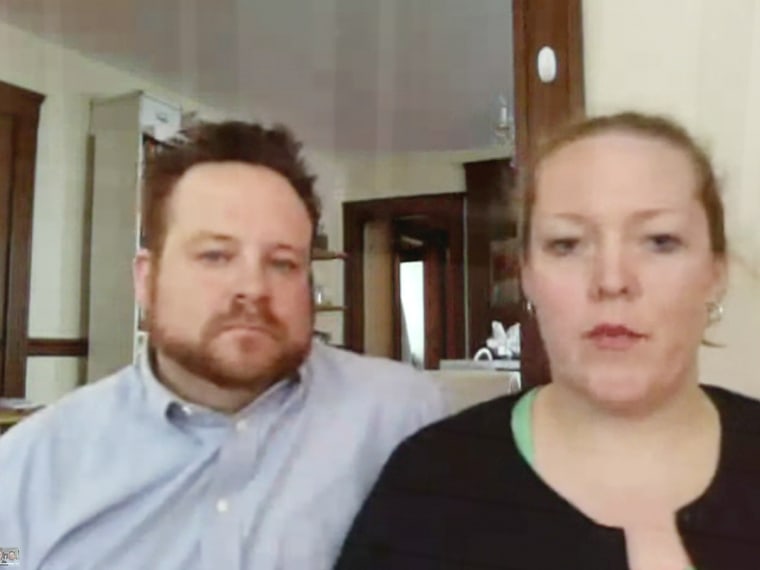 The couple have been on edge since witnessing the frenzy surrounding the manhunt for the bombing suspects, one of whom was killed and the other still on the loose. The Boston-area residents have been on lockdown, told to remain inside their homes until further notice. Outside their windows, heavily armed agents patrol the streets.
Watch special live coverage from NBC News
Andrew said he's been up since 2:30 am.
"It's been unnerving, but having police presence has calmed me down a little bit," Andrew said.
"It's been a long morning," Marrer said.